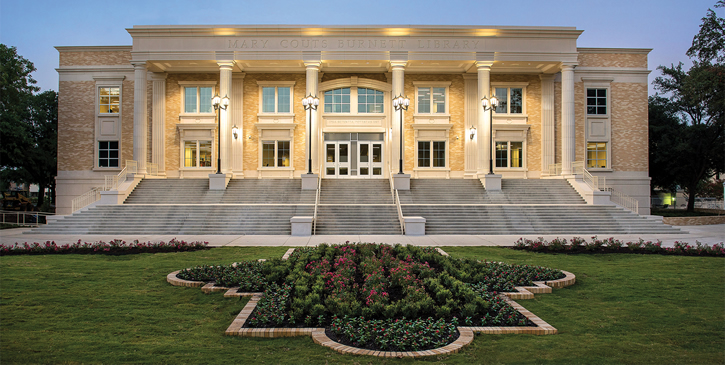 There's much talk in the field of college mental health about the ever-growing "mental health crisis [1]." Much of this talk centers on the narrative that universities are overwhelmed by a generation of college students reporting more stress and more psychopathology than ever before.
Though the Association of University and College Counseling Center Directors reports that almost every clinical factor has risen since 2007, the narrative that student counseling centers are hopelessly inept at meeting the mental health demands on campus is simply not true [2].
First, we in the college mental health field can do a better job at reclaiming the narratives regarding mental health. For example, the expanding demand for services is not necessarily a bad thing. Schools are at unprecedented levels regarding outreach awareness, campus-wide assessments, and stigma reduction.
Furthermore, advances in medication and counseling technology have resulted in more students being able to attend college that could not a generation ago (e.g. those with Bi-polar I Disorder). Thus, among other factors, more and more students are seeking counseling partly because we're asking them too, and partly because it's possible for them to attend college in the first place.
We can also do a better job of updating the traditional model of campus counseling. For example, reports from the Center for Collegiate Mental Health indicate that 20 percent of students seeking mental health treatment utilize about half of all campus counseling center appointments nationwide [3].
This suggests that counseling centers are seeing more high-risk students with repeated crises. However, the traditional model of campus counseling is considered "short-term" and doesn't include any specialized services for high-risk students. Instead, we refer these students to off-campus providers, even though many students don't follow-through with such referrals, resulting in them still presenting to counseling centers for multiple safety assessments and crisis appointments.
Another growth area is addressing the fact that many of our current clients are former clients who have returned to counseling. This suggests that after-care/follow-up services are important, but the traditional model doesn't prioritize these services.
Instead, we typically stop counseling when symptoms have reduced. This is limiting because, as the field of substance use treatment demonstrates, the effects of counseling can be short-lived without active peer support and relapse prevention.
No one expects a client with 1-month sobriety to avoid relapse if all therapeutic interventions are stopped. We should have the same mentality with other concerns such as depression or anxiety.
Lastly, the average staff therapist at any campus counseling center experiences high levels of burnout. This burnout is common knowledge, and why many centers struggle to meet the service standards of our field (i.e. all staff therapists using 60% of their work hours toward direct service).
Yet, despite the high levels of burnout, the traditional model requires staff-therapists to wear a plethora of stressful hats. Our staff members serve as primary therapists, intake coordinators, crisis counselors, clinical supervisors, mental health educators, advocates, consultants, program developers, collegial confidants, and liability protectors.
Wearing so many hats makes it harder for staff therapists to meet with students, which neglects the primary objective of a counseling center.
Given the above, it's clear that times have changed and the traditional model of campus counseling has gaps that need to be filled. My contention is that most schools are more than capable of filling these gaps, even without spending a lot of money.
At Texas Christian University, we developed a new "Comprehensive Collaborative Care Model" as an alternative to the traditional model of campus counseling. We're partnering with local treatment centers to host advanced care programs on campus to better serve high-risk students.
We obtained a grant from the Department of Health & Human Services to create a dedicated crisis response team to reduce burnout among staff therapists.
We are also expanding the principals of Substance Use Collegiate Recovery to form supportive communities for Depression/Anxiety, Trauma Survivors, and Eating Disorders.
Our new model isn't perfect, but it hasn't cost the institution any money. It has also expanded the center's scope of care, increased staff efficiency, and been well received by our campus.
In summary, the world of collegiate mental health is not experiencing an apocalypse. Lest we forget that college mental health offers one of the best health care models in the world regarding access to care.
Many students walk by our centers every day, their tuition covers the costs of services, and they can meet with a licensed provider on the same day. Such access is unrivaled by any insurance plan or Employee Assistance Program.
We further provide systematic crisis responses for students in distress and even cover our own operational costs in terms of retention and tuition savings. However, counseling centers can do a better job at being more innovative and rethinking their campus-specific treatment models.
Considering ways to serve high-risk students, implement after-care/follow-up services, and reduce staff burnout are key starting points.
---
About the Author:
Eric Wood, Ph.D., L.P.C. serves as the Director of Counseling & Mental Health at Texas Christian University. He is both a licensed psychologist and a licensed professional counselor in the state of Texas. He is also on the Governance Board for the National College Depression Partnership and a peer reviewer for the Journal of American College Health.
His professional interests include treating depression, anger management, social justice, diversity issues, and clinical system management. He speaks at national conferences on issues related to mental health among college students and has works published in outlets such as the Texas Tribune and the New York Times. Dr. Wood completed his Ph.D. in counseling psychology at the University of North Texas.
---
The opinions and views of our guest contributors are shared to provide a broad perspective on eating disorders. These are not necessarily the views of Eating Disorder Hope, but an effort to offer a discussion of various issues by different concerned individuals.
We at Eating Disorder Hope understand that eating disorders result from a combination of environmental and genetic factors. If you or a loved one are suffering from an eating disorder, please know that there is hope for you, and seek immediate professional help.
Published August 1, 2019, on EatingDisorderHope.com
Reviewed & Approved on August 1, 2019, by Jacquelyn Ekern MS, LPC