Non-Profits & Additional Resources
Eating Disorder Non-Profit Organizations (U.S.)
National Eating Disorder Association (NEDA): The National Eating Disorders Association (NEDA) is the largest non-profit organization in the United States working for the awareness and prevention of eating disorders. NEDA also provides treatment referrals, support networks, and resources for those struggling and their loved ones.

---
Project HEAL: Project HEAL is a non-profit organization that fundraises to provide grants to individuals who cannot otherwise afford eating disorder treatment. Founded by Kristina Saffran and Liana Rosenman in 2008, who first met as teenagers in treatment for anorexia nervosa, Project HEAL also works to raise awareness for eating disorders and promote recovery.

---
Eating Disorders Coalition: The mission of the EDC is to advance the federal recognition of eating disorders as a public health priority.
---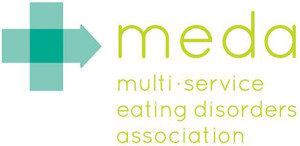 Multi-Service Eating Disorder Association (MEDA): This non-profit organization is dedicated to the prevention and treatment of eating disorders and disordered eating. MEDA's mission is to prevent the continuing spread of eating disorders through awareness and early detection. MEDA serves as a support network and resource for clients, loved ones, clinicians, educators and the general public.

---
More Eating Disorder Non-Profits…
Binge Eating Disorder Association (BEDA): It affects more than eight million men and women and accounts for three times the number of those diagnosed with anorexia and bulimia together. BEDA is committed to helping those who suffer from binge eating disorder conquer their disorder. So if you or someone you care about lives with binge eating disorder, BEDA can help. If you treat the disorder, BEDA can help.
The Elisa Project: The Elisa Project was founded by Rick and Leslie McCall in honor of their daughter, who passed away after a long battle with bulimia and depression. Through providing awareness and prevention curriculum to schools and case management services for those struggling with eating disorders, The Elisa Project aims to start a dialogue on mental health while providing resources to those in need.
The River Centre Foundation: Through annual walks, the Healing Arts Project and more, The River Centre Foundation actively works toward raising awareness for eating disorders and helping individuals find recovery through self-expression.
Eating Disorders Resource Center (EDRC): The mission of EDRC is to increase awareness and understanding of eating disorders for the general public and for health professionals; to promote early diagnosis, effective treatment, and recovery; and to advocate for mental health parity legislation and effective insurance coverage.
Screening for Mental Health: Screening for Mental Health (SMH) created the College Response program to encourage colleges to screen students for mental health issues.
Maudsley Parents: This volunteer organization comprised primarily of parents who support Family-Based Treatment gives information and support to other parents of children with eating disorders.
NORMAL In Schools (NIS): NIS is a national nonprofit arts-and-education organization that educates about the devastating impact of eating disorders, the therapeutic impact of the arts, and related issues such as body image, self esteem and family communication.
Eating Disorders Association: The Eating Disorders Association is a national charity based in the UK providing information, help and support for people affected by eating disorders and, in particular, anorexia and bulimia nervosa
Anna Westin Foundation: The Anna Westin Foundation, established in 2000 following Chaska resident Anna Westin's tragic death as the result of anorexia, has officially closed. But the foundation's work, the prevention and treatment of eating disorders, will continue as a result of the transfer of assets to the newly-created Emily Program Foundation, which shares the Westin family's mission.
Restoring the Heart Ministries: Founded by Julie Woodley, Restoring the Heart Ministries focuses on hope and healing for survivors of childhood sexual abuse.
Something for Kelly: Something for Kelly works to empower children ages 6 to 12 to have a healthy relationship with food and their bodies.
International Association of Eating Disorder Professionals: The International Association of Eating Disorders Professionals (iaedp) is well recognized for its excellence in providing first-quality education and high-level training standards to an international multidisciplinary group of various healthcare treatment providers and helping professions, who treat the full spectrum of eating disorder problems.
FreedFoundation.org: The Gail R. Schoenbach F.R.E.E.D. Foundation is a non-profit organization dedicated to eradicating eating disorders. The funds contributed to the F.R.E.E.D. Foundation will provide individuals the financial support needed for the treatment of eating disorders.
Eating Disorder Network of Maryland: EDN of Maryland is your first point-of-contact to receive objective information about eating disorder resources available to you and your family throughout the greater Baltimore area.
The Imperfect Harmony Objective: provides free outreach education programs on eating disorders & poor body image for jr. highs, high schools, and colleges. This organization's website consists of a resource database, emotional support, and a safe place to share struggles & successes in dealing with issues of eating disorders and poor body image.
The Eating Disorder Foundation of Victoria (EDFV):The EDA (Qld) provides information, support and referral services for people affected by eating disorders throughout the state of Queensland, Australia. EDA aims to improve the intervention, education and support for consumers and carers, to raise community awareness about the prevalence and seriousness of these disorders, and to work toward the prevention of eating disorders in our society.
Men Get Eating Disorders Too information that is specific to the needs of men including definitions and symptoms, treatments, links, support, etc. . The site is a platform for which men with eating disorders can get their voices heard by telling their stories, writing blogs and participating in our online forum and live chat.
Hardy Girls, Healthy Women HGHW is a nonprofit organization dedicated to the health and well being of girls and women. Our vision is that all girls and women experience equality, independence, and safety in their everyday lives.
Alliance for Eating Disorder Awareness: The Alliance for Eating Disorders Awareness seeks to establish easily accessible programs across the nation that allow children and young adults the opportunity to learn about eating disorders and the positive effects of a healthy body image. Furthermore, our aim is to disseminate educational information to parents and caregivers about the warning signs, dangers, and consequences of anorexia, bulimia, and other related disorders.
BeyondHunger.org Beyond Hunger is a nonprofit organization that provides support groups, workshops, referrals and prevention programs. Beyond Hunger's non-diet approach integrates the philosophies of body acceptance, intuitive eating and emotional wisdom to help individuals overcome the obsession with food and weight.
International Eating Disorder Organizations
Beat: Beat is the top eating disorder non-profit organization in the United Kingdom. Through regional and international projects, Beat works to raise awareness and reduce stigma surrounding eating disorders on a global level.
Austrian Society on Eating Disorders (ASED): The Professional Austrian Eating Disorder Society is a scientific society located in Innsbruck encompassing the whole of Austria. It was founded in 2000 as a non profit organisation. The ASED is the first German scientific society on Eating Disorders.
British Association for Counselling and Psychotherapy : Is leading the effort to make counselling and psychotherapy widely recognised as a profession whose purpose and activity is understood by the general public. The BACP mission is to be the leading professional body for counselling and psychotherapy and an automatic reference point for anyone seeking information on counselling and psychotherapy in the United Kingdom.
Eating Disorders Association: The Eating Disorders Association is a national charity based in the UK providing information, help and support for people affected by eating disorders and, in particular, anorexia and bulimia nervosa.
Bulimia Anorexia Nervosa Association(BANA): Bulimia Anorexia Nervosa Association (BANA) is an outpatient clinic, located in Windsor Ontario, Canada, that offers specialized diagnostic assessment, support, treatment, and prevention/education,programmes to persons affected by eating disorders. BANA provides opportunities for research, and assists with referrals to specialized inpatient Eating Disorder programmes, around the world. BANA is an advocate for persons affected both directly and indirectly by eating disorders.
The National Eating Disorder Information Centre (NEDIC) :The National Eating Disorder Information Centre (NEDIC) is a non-profit organization founded in 1985 to provide information and resources on eating disorders and food and weight preoccupation. One of our main goals is to inform the public about eating disorders and related issues.
General Information Sites on Eating Disorders
Medical News Today @ Eating Disorders: The latest Eating Disorders News articles published daily. Includes news on anorexia, binge eating, bulimia and much more.
TenMileMorning.com This website describes one man's struggle with anorexia. It also provides resources for those suffering from eating disorders, and contains a blog with daily updates about stories of recovery that provide hope and inspiration.
Eating Disorder Referral and Information Center: EDReferral.com provides information and treatment resources for all forms of eating disorders. Our goal is to provide assistance, in the form of information and resources, to those suffering from eating disorders in order to help them start on the road to recovery and healthy living.
www.HopeNetwork.info: The mission of Hope Network is to provide access to resources, hope and healing to all families affected by eating disorders through: education, coaching, writing and speaking.
The Eating Disorder Resource Center in Manhattan, New York City was the first center of its kind to have a specialized treatment program for women and men who were suffering from anorexia, bulimia, and binge eating disorder. We now are a full service outpatient facility in which we treat eating disorders of all kinds.
Therapy Counseling: free Telehealth Resource. Contact a therapist now over your phone with no long distance internationally.Therapist, psychotherapy, or psychologist.
BulimiaHelp.org: Providing online interactive tools, advice and support to aid your recovery from bulimia.
Mirror-Mirror website on Eating Disorders: Website dedicated to raising awareness and providing information on eating disorders. Definitions, signs and symptoms, getting help, relapse warning signs, approaching a loved one, and more.
Bulimia.com: specializes in information about eating disorders including anorexia nervosa, bulimia nervosa, and binge eating disorder, plus related topics such as body image and obesity.
Thom Ruttledge: Thom Rutledge is a psychotherapist, speaker and trainer who specializes in treating eating disorders, addictions, and perfectionism. He is the author of Embracing Fear: How to Turn What Scares Us into Our Greatest Gift, and is best know in eating disorder recovery circles for his innovative application of his INTRApersonal Therapy model to eating disorders, as described in Jenni Schaefer's best selling book, Life Without Ed.
Eating Disorder Jobs the most comprehensive online employment board for those who specialize in the treatment of eating disorders. Searching for jobs in this specialized field has never been so easy. Visit EatingDisorderJobs.com now to learn how you might make your next career move
BDDCentral is the most comprehensive online presence related to body dysmorphic disorder (BDD). This site is maintained by BDD survivors, and also receives contributions from the world's leading BDD experts.
EDLeague: We are a multi-disciplinary group of health and mental health professionals collaborating to network and to provide professional peer support, education outreach and advocacy concerning the treatment and prevention of eating disorders.
Patient Power® is America's most prominent regular series of live talk shows on medical and health issues from the patient's perspective and featuring some of the nation's most credible medical experts and inspiring patients.
www.childhoodeatingdisorders.com Authors Marcia Herrin and Nancy Matsumoto have written the first nutrition-oriented book on childhood and teenage eating disorders, with an emphasis on home-based recovery. Their book, The Parent's Guide to Eating Disorders: Supporting Self-Esteem, Healthy Eating, & Positive Body Image at Home, gives families the all tools they need — including a fool-proof Food Plan — to succeed in turning around their child's eating problem.
New Harbinger Publications, Inc. For more than thirty years, New Harbinger Publications has brought readers effective, scientifically sound self-help books that deal with a range of topics in psychology, health, and personal growth.
Eating Disorders Recovery Support It is our aim to reduce the shame and stigma currently attached to eating disorders and mental illness; improve access to care for those suffering from eating disorder in the form of support groups, advocacy and screening for eating disorders; and lobby our representatives for improved coverage of psychiatric illness and ultimately mental health parity.
"I Chose To Live" We use a team athletic approach in treatment and we stand to reduce the number of those suffering from eating disorders and unite them on our team to live again. To beat an eating disorder, one needs to be apart of a larger team. There is great strength in numbers. "I Chose To Live" is here to help.
EAGALA The Equine Assisted Growth and Learning Association is dedicated to improving the mental health of individuals, families, and groups around the world by setting the standard of excellence in Equine Assisted Psychotherapy.
P.E.A.R.L. Girls Empowering Girls for a Promising Future. We are dedicated to providing self-esteem enhancing programs for girls ages 7-17 that uplift, educate, and motivate! Our programs on etiquette, life-skills, and "self-esteem modeling". We aim to plant seeds of social skills, nourished with etiquette and self-respect, in order to build our young ladies of today into confident, empowered women of tomorrow.
Freedom From Eating Disorders – Created by Christian counselor, author, and recovered anorexic, Laurie Glass.  At Freedom from Eating Disorders, you'll find the Christian Eating Disorder Recovery Course, sets of note cards, and a number of e-books, all to support your recovery. Laurie also provides practical articles, recovery helps, recovery stories, and more.
ReconnectWithFood.com Helping people explore their relationship with food, body image and emotions. Offering nutrition counseling and yoga therapy. Also, offering a partial hospitalization and intensive outpatient program for eating disorder recovery.
WeBiteBack.com This is the site that comes after the madness. Until now, there was no place for people to go who have been finding support on pro-ana forums, communities and email lists once they decided they don't want to do the ana thing anymore… not until now. Welcome to the first post-pro ana website.This is an eating disorder recovery community.
Active Minds is the nation's only peer-to-peer organization dedicated to the mental health of college students. The organization serves as the young adult voice in mental health advocacy on over seventy college campuses nationwide.
Learning To Be Me a place where anyone directly or indirectly touched by bulimia or any eating disorder can come to feel some support and comfort in community.
Selby Psychological Services Selby Psychological Services offers a wide range of services that will meet the needs of most individuals (child, adolescent and adult), couples, families, groups, and organizations.
One Life: This web site has been started as a place for girls/women who have struggled or are currently struggling with eating disorders. One Life invites you to come, share with each other, receive encouragement and most of all, gain hope.
If Not Dieting: A website created to provide help and support in achieving a healthy and comfortable weight without being deprived of food or losing quality of life.
Real Psychology Solutions – Practical self-help for mental health and living well from licensed mental health providers and certified wellness/lifestyle/executive coaches
Last Reviewed By: Jacquelyn Ekern, MS, LPC on November 2, 2016
Page last updated: November 2, 2016

Published on EatingDisorderHope.com,
Eating Disorder Information & Resources