Eating Disorder Non-Profit Organizations (U.S.)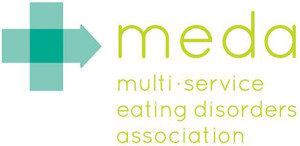 Multi-Service Eating Disorder Association (MEDA): This non-profit organization is dedicated to the prevention and treatment of eating disorders and disordered eating. MEDA's mission is to prevent the continuing spread of eating disorders through awareness and early detection. MEDA serves as a support network and resource for clients, loved ones, clinicians, educators and the general public.


---
Project HEAL: Project HEAL is a non-profit organization that fundraises to provide grants to individuals who cannot otherwise afford eating disorder treatment. Founded by Kristina Saffran and Liana Rosenman in 2008, who first met as teenagers in treatment for anorexia nervosa, Project HEAL also works to raise awareness for eating disorders and promote recovery.

---
Eating Disorders Coalition: The Eating Disorders Coalition for Research, Policy & Action is working in Washington, D.C., to increase awareness, educate policymakers, and promote understanding about the disabling and life-threatening effects of eating disorders. The mission of the EDC is to advance the federal recognition of eating disorders as a public health priority.

---
National Eating Disorder Association (NEDA): The National Eating Disorders Association (NEDA) is the largest non-profit organization in the United States working for the awareness and prevention of eating disorders. NEDA also provides treatment referrals, support networks, and resources for those struggling and their loved ones.
---
Rock Recovery
  Rock Recovery is a 501(c)(3) nonprofit that supports the journey to freedom from disordered eating. We work to bridge gaps in resources for eating disorder treatment and education by removing the barriers of stigma, cost, and accessibility and by providing quality clinical care. As a Christian organization, we believe it is critical to care for the whole person – mind, body, and spirit. Rock Recovery offers a wide range of affordable recovery programs, community empowerment workshops, and therapy groups to adults and teens 13+ of all genders in DC, Maryland, Virginia and California.
---
The Kirsten Haglund Foundation: The KHF continues the work that Kirsten began as Miss America 2008 – The Mission to provide hope, networking and financial aid to those seeking treatment and freedom from eating disorders. The initiative to create KHF came from Kirsten's own battle with an eating disorder, and desire to expand awareness of this disease.
While traveling the country as Miss America, Kirsten heard firsthand, story after story, of young men and women who, with professional help, were able to recover from their eating disorder and embrace total wellness and health. Kirsten states, "as a foundation, we want to make that help a reality for more young people". Your kind donation of any amount will help make this possible.

---
More Eating Disorder Non-Profits…
International Association of Eating Disorder Professionals: The International Association of Eating Disorders Professionals (iaedp) is well recognized for its excellence in providing first-quality education and high-level training standards to an international multidisciplinary group of various healthcare treatment providers and helping professions, who treat the full spectrum of eating disorder problems.
Men Get Eating Disorders Too information that is specific to the needs of men including definitions and symptoms, treatments, links, support, etc. The site is a platform for which men with eating disorders can get their voices heard by telling their stories, writing blogs and participating in our online forum and live chat.
Hardy Girls, Healthy Women HGHW is a nonprofit organization dedicated to the health and well being of girls and women. Our vision is that all girls and women experience equality, independence, and safety in their everyday lives.
Rock Recovery is a DC-based nonprofit that supports the journey to freedom from disordered eating. We remove barriers of cost, stigma and isolation through a holistic outpatient recovery program for adults and community empowerment events. We uniquely combine clinical expertise rooted in research plus spirituality for deeper healing and restoration.
International Eating Disorder Organizations
Beat: Beat is the top eating disorder non-profit organization in the United Kingdom. Through regional and international projects, Beat works to raise awareness and reduce stigma surrounding eating disorders on a global level.
Austrian Society on Eating Disorders (ASED): The Professional Austrian Eating Disorder Society is a scientific society located in Innsbruck encompassing the whole of Austria. It was founded in 2000 as a non profit organisation. The ASED is the first German scientific society on Eating Disorders.
British Association for Counselling and Psychotherapy : Is leading the effort to make counselling and psychotherapy widely recognised as a profession whose purpose and activity is understood by the general public. The BACP mission is to be the leading professional body for counselling and psychotherapy and an automatic reference point for anyone seeking information on counselling and psychotherapy in the United Kingdom.
Bulimia Anorexia Nervosa Association (BANA): Bulimia Anorexia Nervosa Association (BANA) is an outpatient clinic, located in Windsor Ontario, Canada, that offers specialized diagnostic assessment, support, treatment, and prevention/education,programmes to persons affected by eating disorders. BANA provides opportunities for research, and assists with referrals to specialized inpatient Eating Disorder programmes, around the world. BANA is an advocate for persons affected both directly and indirectly by eating disorders.
The National Eating Disorder Information Centre (NEDIC) :The National Eating Disorder Information Centre (NEDIC) is a non-profit organization founded in 1985 to provide information and resources on eating disorders and food and weight preoccupation. One of our main goals is to inform the public about eating disorders and related issues.
General Information Sites on Eating Disorders
Medical News Today @ Eating Disorders: The latest Eating Disorders News articles published daily. Includes news on anorexia, binge eating, bulimia and much more.
EAGALA The Equine Assisted Growth and Learning Association is dedicated to improving the mental health of individuals, families, and groups around the world by setting the standard of excellence in Equine Assisted Psychotherapy.
Active Minds is the nation's only peer-to-peer organization dedicated to the mental health of college students. The organization serves as the young adult voice in mental health advocacy on over seventy college campuses nationwide.Back to Quicklinks
---
Last Reviewed By: Jacquelyn Ekern, MS, LPC on October 28, 2020
Page last updated:  October 28, 2020

Published on EatingDisorderHope.com,
Eating Disorder Information & Resources