Eating Disorder Non-Profit Organizations (U.S.)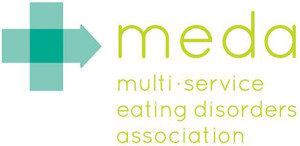 Multi-Service Eating Disorder Association (MEDA): This non-profit organization is dedicated to the prevention and treatment of eating disorders and disordered eating. MEDA's mission is to prevent the continuing spread of eating disorders through awareness and early detection. MEDA serves as a support network and resource for clients, loved ones, clinicians, educators and the general public.


---
Project HEAL: Project HEAL is a non-profit organization that fundraises to provide grants to individuals who cannot otherwise afford eating disorder treatment. Founded by Kristina Saffran and Liana Rosenman in 2008, who first met as teenagers in treatment for anorexia nervosa, Project HEAL also works to raise awareness for eating disorders and promote recovery.

---
Eating Disorders Coalition: The mission of the EDC is to advance the federal recognition of eating disorders as a public health priority.
---
National Eating Disorder Association (NEDA): The National Eating Disorders Association (NEDA) is the largest non-profit organization in the United States working for the awareness and prevention of eating disorders. NEDA also provides treatment referrals, support networks, and resources for those struggling and their loved ones.
---
More Eating Disorder Non-Profits…
International Eating Disorder Organizations
General Information Sites on Eating Disorders
---
Last Reviewed By: Jacquelyn Ekern, MS, LPC on February 1, 2018
Page last updated: February 1, 2018

Published on EatingDisorderHope.com,
Eating Disorder Information & Resources