Our Mission
Eating Disorder Hope's mission is to offer hope, information, and resources to individual eating disorder sufferers, their family members, and treatment providers. The organization began with the help and advice of colleagues, professors, and other organizations specializing in eating disorders. EDH was founded in January 2005.
Our Philosophy
Eating Disorder Hope promotes ending eating disordered behavior, embracing life and pursuing recovery. Our mission is to foster an appreciation of one's uniqueness and value in the world, unrelated to appearance, achievement or applause.
Contact Eating Disorder Hope
Who's Behind Eating Disorder Hope
Countless talented individuals have meaningfully contributed to the content and development of Eating Disorder Hope and its affiliated network.  It is their professionalism, integrity, and creativity that has fueled the success of EDH.  The organization is truly the expression of many wonderful hearts and minds collaborating to promote education, awareness, and treatment of eating disorders.
---
Jacquelyn Ekern, MS, LPC – Founder & President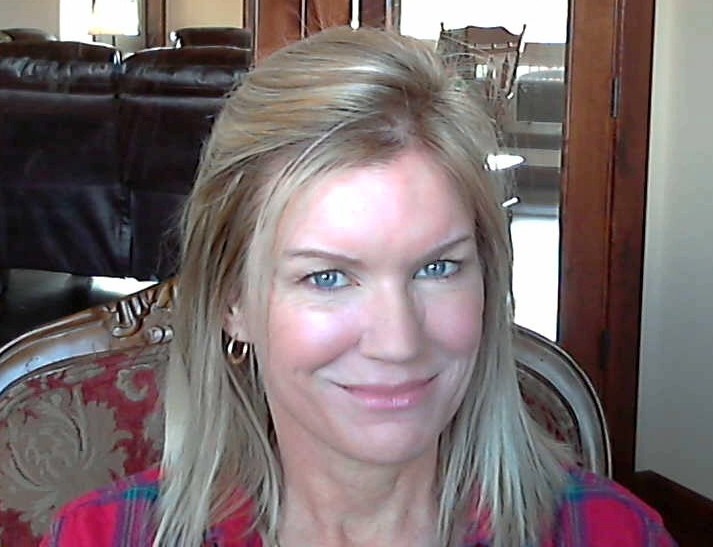 Jacquelyn Ekern is President of Ekern Enterprises, Inc. which conducts business as Eating Disorder Hope & Addiction Hope.  In addition, she is a licensed therapist with a former closed counseling practice specialized in the treatment of eating disorders.
Jacquelyn founded Eating Disorder Hope in 2005, driven by a profound desire to help those struggling with anorexia, bulimia and binge-eating disorder. This passion resulted from her battle with, and recovery from, an eating disorder.
She then founded Addiction Hope in 2013 after recognizing that so many members of the EDH online community were also struggling with a co-occurring issue of addiction.
Jacquelyn has a Bachelor of Science in Human Services degree from The University of Phoenix and a Masters degree in Counseling/Psychology, from Capella University.
She has extensive experience in the eating disorder field including advanced education in psychology, participation and contributions to additional eating disorder groups, symposiums, and professional associations.
She is a member of the National Eating Disorder Association (NEDA), Academy of Eating Disorders (AED), the Eating Disorders Coalition (EDC) and the International Association of Eating Disorder Professionals (iaedp).
Jacquelyn enjoys oil painting, hiking, working out, coffee, dogs, reading, bible study and spending time with family & friends.
---
Baxter Ekern, MBA – CEO
Baxter Ekern is the CEO of Ekern Enterprises, Inc. He is responsible for the management and operations of Eating Disorder Hope & Addiction Hope.
Baxter has been lending his services to Eating Disorder Hope over the past several years, but he came on board as the full-time CEO in November of 2016.
Baxter began his college education at Texas Christian University and transferred to Texas A&M University where he received a BS degree in Journalism with a minor in Marketing. He then went on to earn his MBA from the University of Phoenix.
Baxter enjoys watching football, playing tennis, fishing and spending time with his family. He also gives time to his church and immensely enjoys his Monday Night Football group.
---
Kirsten Haglund – Director of Global Business Development and Digital Media for Eating Disorder Hope
Kirsten Haglund is an international speaker, mental health advocate, and digital media strategist. Through her media and communications company, En Pointe, she works with a diverse group of clients in both the profit and non-profit sectors increasing social engagement and scalability, social listening, communications training, spokesperson work increasing brand awareness.
Kirsten serves as a media spokesperson, speaker, and Director of Global Business Development and Digital Media for Eating Disorder Hope & Addiction Hope. She is also Community Relations Specialist for Timberline Knolls Residential Treatment Centre and is Founder and President of the Kirsten Haglund Foundation.
She also does political analysis across television news networks and radio, including on MSNBC, CNN International, Fox Business Network, and Fox News Channel. Her Op-Eds on politics, culture and non-profit advocacy have appeared in the New York Daily News, Forbes.com, Huff Post and in industry journals.
She served as Miss America 2008 and Goodwill Ambassador for Children's Miracle Network Hospitals. Kirsten graduated from Emory University with a B.A. in Political Science and is currently based in Zürich, Switzerland.