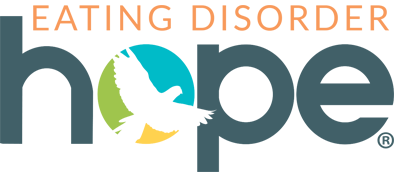 Advertise on Eating Disorder Hope and Help so Many
Eating Disorder Hope offers opportunities to advertise & sponsor your program on the EDH website. If you are a behavioral health treatment center or individual treatment provider, we want to help you promote your services to our highly targeted audience who can greatly benefit from quality resources.
We serve eating disorder sufferers dealing with co-occurring issues such as anxiety, addiction, depression, trauma, OCD, PTSD, sexual abuse, etc. and are committed to offering as wide of an array of options for our online community as possible.
 Contact Us to Showcase Your Treatment Program or Practice Today
Why should you advertise on Eating Disorder Hope?
Influence: Eating Disorder Hope is the premier "influencer" online resource for those seeking treatment for eating disorders and co-occurring issues.
Exposure: You can showcase your program prominently on the top ed site online & generate clickthrus and calls directly to your site & program.
Branding: You will be featured on an important site alongside many of the top programs in the country.
Eating Disorder Hope deeply values the commitment and job you do for those suffering from eating disorders and the work you do for the overall behavioral health community. We strive to provide our visitors with access to the best resources, and updates within the field through our highly-trafficked National & International Treatment Program Directories, as well as our Individual Provider Treatment Directory.
Eating Disorder Hope is also committed to providing access to the best information through the continual flow of highly informative and unique content, interactive social media events, conferences and much more. Increase your marketing success by joining our community today!
 Contact Us to Advertise Your Treatment Program or Practice Today
---
Individual Provider Listing
If you are in private practice and would like to register for membership and list your practice in the Eating Disorder Therapists & Specialists Directory, please complete our Eating Disorder Specialist Directory Form.
---
Page last updated: April 10, 2018