Eating Disorder Hope Sponsors & Partners
These Sponsors of the Eating Disorder Hope website help to make this site possible!  Their Sponsorship assists us in providing information, resources and support to eating disorder sufferers, their loved ones and treatment providers.
Diamond Sponsor
Timberline Knolls Residential Treatment Center provides eating disorder treatment for women on 43 beautiful acres just outside of Chicago. We offer a nurturing environment of recovery for women ages 12 and older struggling to overcome eating disorders, with or without other co-occurring disorders such as substance abuse/drug addiction, mood disorders or anxiety disorders. Learn More about Timberline Knolls
Emerald Sponsor
Women and young girls with eating disorders and trauma are at the heart of all that we do at The Meadows Ranch. Our patients benefit from a specialized approach that combines proven medical and integrated trauma services—while teaching skills through our experiential programs—which allows the individuals to re-engage in a healthy relationship with food and with themselves and disempower the eating disorder. Nestled in scenic Wickenburg, Arizona, our home-like environment and ranch setting, with beautiful horses and breathtaking sunsets, nurtures patients as they begin their journey towards recovery. Our history of longevity, along with our experienced behavioral health experts and proven methodologies, make us the treatment choice of families and professionals from around the world. Learn More about The Meadows Ranch.
Ruby Sponsor

Our well-established model of care, experienced multidisciplinary staff, and intimate warm setting make Rosewood uniquely qualified to effectively treat your eating disorder. Rosewood is one of the nation's leading eating disorder treatment programs for men, women and adolescents offering comprehensive Levels Of Care for all stages of recovery, from 24-hour inpatient monitoring to a variety of residential, transitional and outpatient programs.
If you're considering treatment for an eating disorder—for yourself, a family member or friend—Rosewood is both an innovator and a respected leader in comprehensive, fully individualized treatment programs that are proven to work.
Rosewood is accredited by the Joint Commission and is a member of many respected organizations within the industry. Using a holistic and multidisciplinary approach, we treat patients with anorexia nervosa, bulimia nervosa, and binge eating disorders, as well as co-occurring addictions and disorders. Locations in Arizona and Santa Monica, CA. Learn more about Rosewood Centers for Eating Disorders.
Sapphire Sponsor
McCallum Place specializes in the evidenced based treatment of adolescents and adults struggling with eating disorders.  We offer a full menu of treatment options including residential, partial hospitalization, intensive outpatient and transitional living. We offer exceptional care in a home-like setting, empowering individuals to practice real life skills in the supportive environment of our program. We are located in Webster Groves, a quaint and charming area of St. Louis, Missouri. McCallum Place has earned The Joint Commission's Gold Seal of Approval™ for accreditation by demonstrating compliance with The Joint Commission's national standards for health care quality and safety in behavioral healthcare. Learn More about McCallum Place
 Garnet Sponsor

Aloria Health inspires a new standard of eating disorder care that empowers the individual, family and community toward self-awareness, reliance and resilience. Aloria Health is the collective vision of experienced health care workers who have come together to fully realize the untapped potential of eating disorder care. For far too long, eating disorder treatment has valued diagnosis and behavioral control over unconditional positive regard and the person. At Aloria Health, we lead our clients toward a path of strength and promise. Through an approach that includes more than treatment, we give them the tools needed to become their best selves. Providing care for people with food and body related issues as well as the following eating disorder diagnoses: Anorexia, Binge eating disorders, Body dysmorphia, Bulimia, Compulsive overeating & Orthorexia. Learn More About Aloria Health

Exclusive Anorexia Recovery Sponsor
2018 Sponsor to be announced soon!
Exclusive Eating Disorder Recovery Sponsor
2018 Sponsor to be announced soon!
Exclusive Bulimia Recovery Sponsor
2018 Sponsor to be announced soon!
Exclusive Binge Eating Disorder Sponsor
2018 Sponsor to be announced soon!
Platinum Sponsor
Canopy Cove is a leading residential Eating Disorder Treatment Center with 25 years' experience treating adults and teens who are seeking lasting recovery from Anorexia, Bulimia, Binge Eating Disorder and other related eating disorders. Trusted and recommended by doctors and therapists throughout the country, our program provides clients with clinical excellence and compassionate care. Our Christian based program warmly accepts all clients from various belief systems. Need help? Call 800-236-7524 Learn More about Canopy Cove
---

The River Centre Clinic provides state-of-the-art treatment for those suffering from eating disorders. Our innovative treatment programs are individually tailored to meet the complex and very specific needs of adults and adolescents with eating disorders. Located in a modern, spacious and tranquil setting near Toledo, Ohio, the facility is designed to provide an attractive and safe alternative to hospital or hospital-based programs We pride ourselves in being just the right size- not too large so that patients run the risk of becoming lost in the mix or too small where the critical mass of staff expertise can be lacking. Need Help Now? Please call us at 1-877-212-5457 to speak with an eating disorder specialist. Learn More about River Centre Clinic
Silver Sponsor
Offering experienced, comprehensive behavioral healthcare for more than a century, Rogers Behavioral Health provides inpatient, residential and specialized outpatient treatment options for children, teens and adults in Wisconsin, Florida, Tennessee, Illinois, and coming to Minnesota. Providing individualized treatment plans, our experienced, multidisciplinary professionals treat anorexia nervosa, bulimia, binge eating disorders, other eating disorders and co-occurring conditions. Our eating disorder team uses cognitive behavioral therapy (CBT), emphasizing exposure and response prevention (ERP), to help patients reduce symptoms, make gradual change and find a path to resilience. To learn more about Rogers' programs, call 800-767-4411 or visit or www.rogersbh.org today. Learn More about about Rogers Behavioral Health
Honorary Partnerships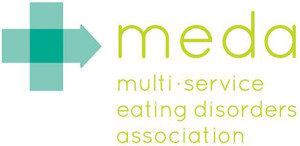 Helping ALL women live a life full of self-compassion, self-love, and body appreciation through the practice of self-care and Eating Disorder awareness! Advocating for Eating Disorder Recovery, and shedding light on the many myths and truths surround Eating Disorders. We can ALL love our bodies and have a healthy and SAFE relationship with food and exercise!!