International Eating Disorder Treatment Resources & Information
Eating disorders can affect anyone, regardless of sex, age, or geographic location. Increased awareness and resources for recovery can help those who are struggling with International Eating Disorder Treatment around the globe.
As we continually strive to make these resources more available to those struggling with eating disorders worldwide, we appreciate your feedback. If you know of any beneficial international resources that are not included on this page, please contact us.
Featured International Resource: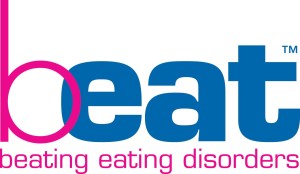 Beat – Beating Eating Disorders
Beat is the UK's leading charity for eating disorder recovery. Resources include peer support and regional projects to foster community awareness.
Contact: [email protected]
---
International Recovery Database
Find what resources are available in your area:
---
Featured Articles:
Binge Eating Disorder: Symptoms and Treatment for the Illness Affecting More Than 350,000 In The U.K.
"'A person who binge eats uses food as a means of coping with, or silencing, negative emotions such as anxiety or depression,' said a spokesperson for eating disorders charity, Beat. 'However, the feelings of guilt and shame that often follow a binge episode can make the person feel worse rather than better, and cause them to become secretive and dishonest about their eating habits.'" Read more here.
NHS chief declares war on post-natal depression and eating disorders: Dedicated centres will treat the most severely ill
"Women suffering from post-natal depression and teenagers with eating disorders are to be targeted under the biggest shake-up of NHS mental health care in a generation. NHS England chief executive Simon Stevens will today warn that a lack of care has led to 'hundreds of thousands of lives being put on hold or ruined.'" Read more here.
---
2017 International Eating Disorder Conference Calendar
August 7-8: 2017 National Eating Disorders and Obesity Conference. Location: Mantra on View Hotel, Gold Coast, Australia. Details: The theme of this year's conference, hosted by Australian and New Zealand Mental Health Association, is "Eating Disorders & Obesity in the Real World – Seeking Practical Solutions." Register Here. Contact: [email protected]tralia.org.au (Pub/Pro)
September 1-2: ANZAED 2017 Conference Sydney. Location: Hyatt Regency Sydney, Darling Harbour. Details: "Creating Connections, Harbouring Knowledge," featuring keynote speakers Dr. Josie Gellar and Kate Carnell, AO.
Contact: [email protected] (Pro)
October 19-21: Eating Disorders Alpbach 2017 – The Jubilee 25th International Conference. Location: Alpbach, Tyrol, Österreich / Austria. Details: This conference, organized by Netzwerk Essstoerungen, will feature top speakers from across Austria on the topics of anorexia nervosa, bulimia nervosa, binge eating disorder, and obesity. Contact: [email protected] (Pro)
Page last reviewed by Jacquelyn Ekern on March 21, 2017.