What is an Eating Disorder Support Group?
An eating disorder support group is an assembly of men and/or women who gather together to provide each other with various types of help related to eating disorders.  This help and support may consist of providing and evaluating relevant information about eating disorders, relating personal experiences, listening to and receiving others' experiences, delivering empathetic understanding and forming social networks.
A support group may also exist for the purpose of advocacy or to inform the public of important information concerning eating disorders. A support group for eating disorders upholds interpersonal contact among members in several ways.
Though a support group traditionally meets in person for conversational interactions, contact is also maintained through teleconferences, internet forums, mailing lists, and printed newsletters.  No matter the method of communication and connection, a support group for eating disorders can be a helpful resource to any man or woman who is seeking to maintain their recovery.
To find a support group in your area, please select a state:
Check out our Online Support Group Directory for additional resources.
Click here to find a Food Addicts in Recovery Anonymous meeting near you.

Types of Eating Disorder Support Groups
There are two main types of eating disorder support groups, which are as follows:
Self-Help Support Groups:  In these types of support groups for eating disorders, members of the group are typically the organizers and managers of the group.  This may consist of men or women who are volunteering or who have personal experience with eating disorders.  Other terms for these types of groups include peer support groups, fellowships, or mutual help groups.
Professionally Operated Support Groups:  These types of groups are facilitated by professionals who control and oversee discussion and/or provide other managerial services.  These types of groups may be operated through institutional settings, such as hospitals or eating disorder treatment centers.  Professionals who may facilitate group discussions may include social works, psychologists, or licensed therapists.  These types of support groups may function for a certain time period, and a fee for attendance may also be included.
In addition, a support group for eating disorders may be opened or closed:
Open Support Groups:  This refers to groups that allow anyone to attend a meeting or to participate.  Generally, there are no criteria for being an active contributor.
Closed Support Groups:  These types of groups usually have specific criterion for participating members or may be limited to a certain number of active contributors.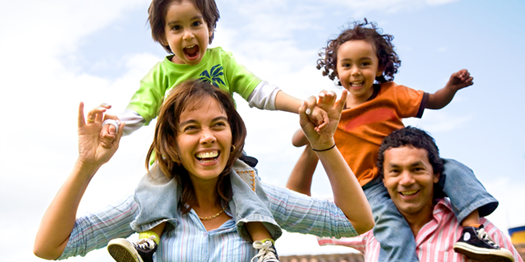 Who Should Attend A Support Group
Support groups for eating disorders exist for a reason: because people need them. When anorexia, bulimia, compulsive overeating or binge eating disorder are part of the equation, this need is not confined to any one person. This is because eating disorders are so difficult and so challenging.
Say a man has a wife who is anorexic, or a mother has a daughter who is bulimic. Both the man and the mother are standing by while someone they love routinely engages in bizarre, unhealthy behaviors.
He watches his wife waste away to nothing; she hears her daughter vomiting in the bathroom. Neither one of them can stop the behaviors or help the person they love. Each feels impotent, frustrated and upset.
Who can possibly understand what these two people are going through? The answer is…others who are experiencing the same thing.
Whether a parent, a sibling, a friend or the person with the disorder, it is incredibly helpful to be surrounded by people who not only understand but can provide comfort.
Remember…There is a support group out there for you. Imagine the relief that comes when you can share your thoughts and feelings with people who really know what you are going through.
Support groups are often an invaluable component of successful eating disorder treatment.  Regardless of what stage of recovery or level of treatment you may be in, support groups will be a beneficial aspect of your recovery!
Articles on Support Groups
Support Groups provide vital support to those suffering from disordered eating and related conditions.  Understanding some of the therapeutic benefits will help you to better choose the right group for you.  Practicing relational skills and developing improved coping mechanisms are some of the many benefits that may be found in a support group for eating disorders. Read this article to expand your understanding of support groups for anorexia, bulimia and binge eating disorder.
---
Page Last Updated & Reviewed By: Jacquelyn Ekern, MS, LPC on 1/30/20
Published on EatingDisorderHope.com, Resources & Information for Eating Disorders