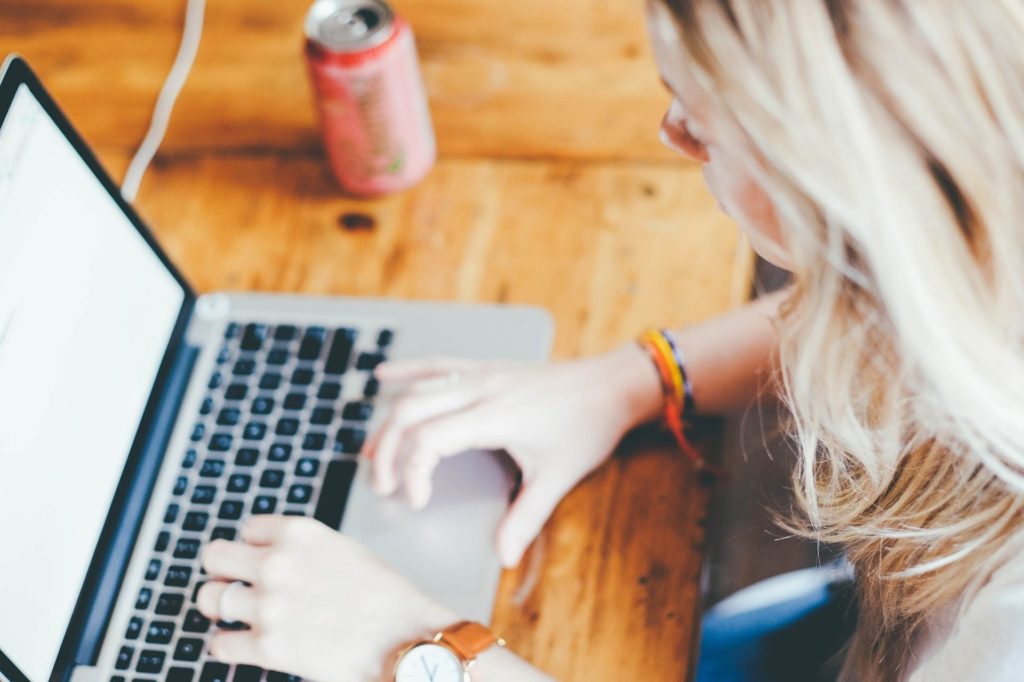 Eating Disorder Hope has compiled a comprehensive list of information on internet-based online eating disorder support groups. These support groups can be very beneficial in helping a person in eating disorder recovery or struggling with disordered eating issues. They can help those in recovery with support that may consist of providing and evaluating relevant information about eating disorders, relating personal experiences, listening to and receiving others' experiences, delivering empathetic understanding and forming social networks.
Recovery from an eating disorder is a lifelong journey. Whether as a complement to therapy sessions with an eating disorder specialist or as an after-care program following treatment at an eating disorders center, an online eating disorder support group is an important recovery tool. It allows the person in recovery to attend support groups around the country and around the world. One can find the online eating disorder support group that suits them best and allows for the person to feel safer to share their thoughts, emotions, fears, and struggles.
The support groups can build and grow coping skills, allow for shared discussion of problems and possible resolutions, downfalls, and successes in eating disorders recovery, and provide strong practical advice. Perhaps most importantly, these support groups, which are a community of men and/or women in the same situation, recovering from anorexia, bulimia, binge eating, or another form of disordered eating, can become a safe place to make friends
MEDA offers wonderful online support groups, too!
Online Eating Disorder Support Groups

Name / Info
Treatment Setting
Patient Types Served
Therapist-led Group?
"Lift the Shame" Online Support Group
Register: Timberline Knolls Support Groups
Email: [email protected]
Website: www.timberlineknolls.com
Meeting Day: Third Sunday of Each Month
Meeting Time: 7:00pm - 8:00pm EST

Open group; online
Adults / Adolescents
Women Only
No
Alsana Eating Recovery Community Online Support Group
Website: www.alsana.com/online-support-groups/
Phone: 855-602-5022
Meeting Day: Friday
Meeting Time: 12 Noon PT

Open group; online
Adults / Adolescents
Men & Women
Yes
Alsana Eating Recovery Family Online Support Group
Website: www.alsana.com/online-support-groups/
Phone: 855-602-5022
Meeting Day: Thursday
Meeting Time: 12 Noon PT
Open group; online
Adults / Adolescents
Men & Women
Yes
Alsana Eating Recovery Alumni Online Support Group
Website: www.alsana.com/online-support-groups/
Phone: 855-602-5022
Meeting Day: Tuesday
Meeting Time: 12 Noon PT
Open group; online
Adults / Adolescents
Men & Women
Yes
The Center for Eating Disorders at Shephard Pratt
Live Chat Support Groups
Website: www.eatingdisorder.org/forum/index.php
Meeting Time: 2nd Sunday of Each Month, 8pm
Open group; online
Adults / Adolescents
Men & Women
Yes
Montecatini Eating Disorder Support Groups
Phone: 866-435-7999
Website: www.eGetgoing.com
Meeting Time: Mon @ 1:30pm PST, Tues @ 3pm PST
Thurs @ 6pm PST
Open groups-must have
completed a residential program; online
Adults / Adolescents
Men & Women
Yes
Milestones in Recovery-Eating Disorder Support Group
Email: [email protected]
Website: www.milestonesprogram.org
Meeting Time: Ongoing
Open group; online
Adults / Adolescents
Men & Women
No
B.E.A.T-Beating Eating Disorders Support Groups
Website: www.b-eat.co.uk
Meeting Time: Ongoing
Open group; online
Adults / Adolescents
Men & Women
No
Eating Disorders Online
Website: eating-disorder.supportgroups.com
Meeting Time: Ongoing
Open group; online
Adults / Adolescents
Men & Women
No
Daily Strength Eating Disorders Support Group
Website: www.dailystrength.org
Meeting Time: Ongoing
Open group; online
Adults / Adolescents
Men & Women
No
The National Association for Males with Eating
Disorders-Online Support Groups
Phone: 877-780-0080
Email: [email protected]
Website: www.namedinc.org/supportgroups.asp
Meeting Time: Ongoing
Open group; online
Adults / Adolescents
Men Only
No
Eating Disorders Anonymous Online Meeting
Website: edanonymous.blogspot.com
Meeting Time: Tuesdays @ 12:15pm CT
Open group; online
Adults / Adolescents
Men & Women
No
ED Recovery Jax Online Support Group
Website: www.edrecoveryjax.com
Meeting Time: Thursdays @ 9:00pm
Open group; online
Adults / Adolescents
Men & Women
No
MentorCONNECT Community
Online Live Moderated Chat E-Support Group
Email: [email protected]
Website: www.key-to-life.com/mentorconnect
Meeting Time: [email protected] 8pm CST, Thurs @ 8pm CST
Open group; online
Adults / Adolescents
Men & Women
No
Healing Cove: An Eating Disorders Support Community
Website: www.healingcoe.socialgo.com
Meeting Time: Ongoing
Open group; online
Adults / Adolescents
Men & Women
No
ANAD: Night Eating Syndrome Support Group
Website: www.mdjunction.com/night-eating-syndrome.com
Meeting Time: [email protected] 9pm EST
Open group; online
Adults / Adolescents
Men & Women
No
Diabulimia Helpline Support Groups

Diabulimia Awareness: https://www.facebook.com/
groups/DiabulimiaSupport/

Type 2 Diabetes & Eating Issues: https://www.facebook.com/
groups/456285507905116/

Diabulimia Friends & Family: https://www.facebook.com/
groups/diabulimia.friends.family/
Open group; online
Adults / Adolescents
Men & Women
No
Let Go of the Scale & Get a Life!
Website: www.IEDInstitute.com
Meeting Time: Ongoing
Open group; online
Adults / Adolescents
Men & Women
No
BET (Binge Eating, Abuse & Sexual Trauma) Online Group
Register: https://www.hope4christianrecovery.org/support-groups-workshops.html
Email: [email protected]
Meeting Day: 2nd & 4th Sundays (5th when applicable)
Meeting Time: 6 - 7:30 pm Eastern

Open group; online
Must be a survivor of Abuse or Sexual Trauma
Adults
Women Only
Survivors of Abuse & Sexual Trauma
Yes
Abuse, Sexual Trauma & Bulimia Online Group
Register: https://www.hope4christianrecovery.org/support-groups-workshops.html
Email: [email protected]
Meeting Day: Weekly on Tuesdays
Meeting Time: 7 - 8:30 pm Eastern
Open group; online
Must be a survivor of Abuse or Sexual Trauma
Adults
Women Only
Survivors of Abuse & Sexual Trauma
No
Rock Recovery
Phone: 855-209-3457
Email: [email protected]
Website: https://rockrecoveryed.org/faith-recovery-services/

Set Free Faith-based Support Group (offered Nationwide):
Meeting Time: Thursday mornings 7:00 AM - 8:00 AM EST and 7:00 AM - 8:00 AM PST

Parents & Loved Ones Prayer Group (offered Nationwide):
Meeting Time: 1st Tuesday of the Month 7:00 PM - 8:00 PM EST
Online, virtual therapy group
adults / adolescents (14+)
men, women
Set Free Faith-based Support Group - Yes

Parents & Loved Ones Prayer Group - No
Page Updated &  Reviewed By: Jacquelyn Ekern, MS, LPC on December 28, 2020
EatingDisorderHope.com, Eating Disorder Information & Resources