Eating Disorder Hope has put together a number of resources that complement getting professional help for eating disorders and can provide support for you and  your loved ones.
Eating Disorder Support Groups
Eating Disorder Support Groups exist to provide women and men various types of help related to eating disorders. The help and support provided in these groups may consist of relevant information about eating disorders, relating personal experiences, forming social networks, and listening to and receiving others experiences. Two main types of eating disorder support groups are self-help support groups or therapist led support groups. Eating disorder support groups are a tangible way to share thoughts and feelings with other people who can understand and relate to what you might be going through. Support groups can be an invaluable component of successful eating disorder treatment.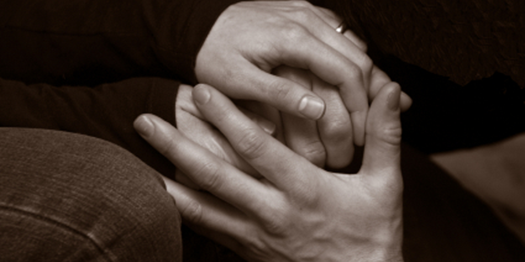 Find eating disorder support groups in our directory.
Eating Disorder Recovery Tips and Self-Help
The journey of recovery is a continuous process and there is a lot you can do to help yourself outside of the therapist's office or within a treatment program. Because the process of recovering from an eating disorder is often strenuous, it is critical to develop effectual self-help skills. Learning how to cope in positive ways and efficiently manage your emotions will be valuable tools in maintaining your recovery. At Eating Disorder Hope, we recognize the importance of having the ability to self-help, so we have complied resources that will encourage you to grow in this area.
Read articles on eating disorder skills and recovery tips.
Stories of Hope – Inspirational Eating Disorder Stories

At times, the recovery journey can be exhausting and wearing, and seem never ending. It is at these times of discouragement, when perhaps you or a loved one fighting for freedom from an eating disorder, needs encouragement and hope the most. Reading the stories of women and men who have battled eating disorders and are doing well in recovery can inspire hope for your future and give confidence for the road ahead. While the road to recovery is not an easy one, it is the path that will ultimately lead to a life where you can truly thrive, and that is worth everything!
Read inspiring stories about eating disorder recovery.
Spirituality and Eating Disorders
Recovering from an eating disorder does not have to be done alone. Because of the difficult nature of the recovery journey, having spiritual fulfillment and belief in something greater than you can be a vital part of the healing processes. If you or someone you love is in recovery from an eating disorder, it may be uplifting to find faith in God and make Him a partner in your journey. Eating Disorder Hope is a Christian organization and is dedicated to promoting eating disorder recovery for individuals of all faith. Learn how making spirituality a part of your life can enhance your recovery process.
Learn more about eating disorders and spirituality.
Books on Eating Disorders

The vast amount of information available can be confusing and overwhelming. Having trusted and reliable resources can be important assets to you or your loved one if you are seeking greater understanding about eating disorders. Eating disorder books can provide deeper insight into the struggles that might be faced, the details about the recovery process, and answers about treatment questions. Learn more about how these eating disorder books can be a helpful resource to you.
Find eating disorder books to read in our guide.
Videos on Eating Disorders

Videos on eating disorders can be a great way to learn more about them and even provide insight that may help you identify signs that a loved on may be suffering from an eating disorder.
More Resources for Eating Disorders Help & Information
There are many incredible eating disorder organizations and website dedicated to eating disorders treatment and recovery. We've put together a list of them for you.