Inspiring Eating Disorder Books by Various Authors
A Review of the Literature: Five Excellent Books for Anyone Dealing with Anorexia
Contributor: Leigh Bell, BA, writer for Eating Disorder Hope
Anorexia is a complex disorder with multifarious causes and associated symptoms, so it's no surprise treating, addressing, and living with it is equally complicated.
Allow yourself grace and patience. We are here to help, and we feel these books are sound resources for people battling, treating, or coping with anorexia.
Anatomy of Anorexia
Steven Levenkron
"Anatomy of Anorexia" is an excellent introductory book for anyone beginning to learn about anorexia and a solid go-to guide for people well-versed in this heartbreaking disorder. Steven Levenkron, a New York-based therapist known for his work in anorexia and self-harm, writes straightforwardly on the origins, stages, causes, and complexities of anorexia.
He underscores the importance of early intervention for greater recovery success, and in this effort, reviews options for treatment.
Life without Ed
Jenni Schaefer, Thom Rutledge
Jenni Schaefer has touched many with her story of recovery from anorexia, which she gave an identity separate from her own and a name, Ed. Schaefer writes about her abusive relationship with Ed, who convinced her she "was worthless without him."
She eventually divorced Ed and fully recovered from an illness most don't overcome. Shaefer, writing with her former therapist Thom Rutledge, evokes the brutality of anorexia with humor and real-life exercises for others seeking recovery.
Biting the Hand that Starves You
Richard Maisel, David Epston, Ali Borden
"Biting the Hand that Starves You" clarifies the labyrinth of anorexia and bulimia, deemed a/b by the authors, through poems, stories, and first-person narratives from those with the illness, or 'insiders,' and the people who love and treat them.
The 'insiders' provide adept insight into the allure of a/b and why they cling to an illness that's killing them — because it numbs their pain.
The co-authors, all three therapists, offer a different perspective on the treatment of anorexia and bulimia.
Your Dieting Daughter: Antidotes Parents Can Provide for Body Dissatisfaction, Excessive Dieting, and Disordered Eating
Carolyn Costin
"Your Dieting Daughter" outlines tactics, mostly for parents, to help girls and women develop positive body images and self-esteem. Carolyn Costin, founder and executive director of The Monte Nido Treatment mecca, applies her experience treating eating disorders for almost three decades to the thorny subjects of dieting, eating, body image, and weight in a society that celebrates thinness.
Costin teaches us to teach girls to accept their body, and ultimately, themselves.
Hungry: A Mother and Daughter Fight Anorexia
Sheila Himmel, Lisa Himmel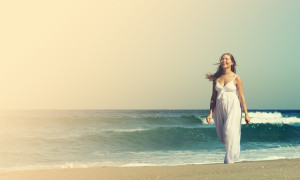 Sheila Himmel and her daughter, Lisa, evoke the intense strain eating disorders put on families and intimate relationships. In alternating chapters, the mother and daughter give personal accounts of Lisa's battle with anorexia and bulimia.
"Hungry" points out societal woes, like trying to recover from eating disorder in America's "24-hour buffet."
The most obvious irony is, while her daughter was starving, Sheila Himmel was a well-known food critic.
Community Discussion – Share your thoughts here!
Do you have books that have impacted you on your journey to recovery or books that have helped you support a loved while in recovery from an eating disorder? Please share those titles here along with a few words on what you liked about the book.
About the author:  Leigh Bell holds a Bachelor of Arts in English with minors in Creative Writing and French from Loyola Marymount University in Los Angeles. She is a published author, journalist with 15 years of experience, and a recipient of the Rosalynn Carter Fellowship for Mental Health Journalism. Leigh is recovered from a near-fatal, decade-long battle with anorexia and the mother of three young, rambunctious children.
Last Updated & Reviewed By: Jacquelyn Ekern, MS, LPC on February 21st, 2015
Published on EatingDisorderHope.com