Eating Disorder Hope Online Events
Eating Disorder Hope proudly hosts social media events such as Facebook Live Events, Virtual Conferences, Continuing Education Credit Webinars, etc. to support the eating disorder community, educate and empower professionals, and contribute to eating disorder advocacy and awareness.
Click Here to be Notified of Future Online Events
Weekly Hope with Kirsten Haglund
"Navigative Pregnancy & Motherhood in Eating Disorder Recovery"
November 19, 2018
Time: 12:00 pm EST / 9:00 am PST
With Special Guest – Jena Morrow, CADC
---
Eating Disorder Hope Virtual Conference III:
Blasting Through Bias: A Deep Dive into Underserved Populations and Global Issues

December 6, 2018
Time: 12:00 pm EST – 4:00 pm EST
Please visit the Eating Disorder Hope's Conference page to review all of the presentations that are available for you to attend.
You can attend all of the presentations or just a few.
---
Watch Eating Disorder Hope's Online Conference II Webinars
"Anorexia Hope & Healing in 2018"
"International Overview of Anorexia Nervosa & Co-Occurring Issues"
---
Watch Webinars from EDH's Inaugural Online Conference
"Virtual Hope for Eating Disorder Recovery"
Compelling Anorexia, Bulimia & Binge Eating Disorder Recovery Information
---
 Webinars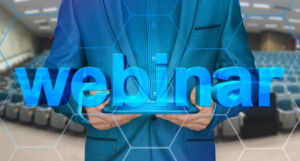 ---
Google Hangouts
---
Twitter Chats
---
Check back for more interactive social media events and updates! If you have any suggestions for upcoming events or topics, Contact Us.