Eating Disorder Hope Online Events
Eating Disorder Hope proudly hosts social media events to support the eating disorder community, educate and empower professionals, and contribute to eating disorder advocacy and awareness. For more information, check out our upcoming Webinars and Twitter Chats, or view past Google Hangouts.
---
Featured Webinar
"The Recovered Clinician: Giving Back to the Eating Disorder Community – Live Interview"
March 30, 2017 at 9:00 PM EST / 6:00 PM PST / 8:00 PM CST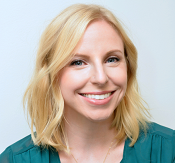 with special guest – Rachel B. Monroe, LMHC, of MEDA
Visit our Webinars Page for Details, or Register Here for this Free Webinar Event!
---
Featured Twitter Chat
"6 Surefire Ways to Maintain Recovery During Spring Break"
April 17, 2017 at 9:00 PM EST / 6:00 PM PST / 8:00 PM CST
with co-hosts – NEDA, Proud2BMe, Project HEAL, EDC and MEDA
Visit our Twitter Chats Page for Details!
---
Featured Past Google Hangout
"Back to School & Body Comparison"
Fall 2016
With special guest – Adrienne Ressler, LMSW, CEDS, Fiaedp
Visit our Google Hangouts Page to View More!
---
Check back for more interactive social media events and updates! If you have any suggestions for upcoming events or topics, Contact Us.