Eating Disorder Hope is a leader in the online Pro-Recovery Movement. We are passionate about helping those in eating disorder recovery find hope, health, and healing. With the understanding that recovery allows you to fully participate in life and contribute to the world around you in meaningful ways, we are honored to support your journey and give you a platform to share your voice.
Your eating disorder might be strong, but you are stronger. We hope you will join us in our efforts to promote a safe online community for individuals in recovery to unite and thrive!
Join Our Eating Disorder Hope Pro-Recovery Movement!
---

Coping Skills 101
There is no universal coping mechanism that applies to everyone. Rather, you need to find what works for you… Learn effective coping skills here
How to Become a Self-Care Ninja 
An important part of the recovery process is recognizing that you are deserving of self-love. Practicing self-care can reinforce this belief and support your recovery journey… Discover how to achieve ninja status here
Tips & Tricks for Body Positivity
Having a positive body image has less to do with your body and more to do with your mind. It is about reframing the way you view your body and developing a newfound appreciation for it.… Get more tips here
Ten Commandments for the Recovering Perfectionist
Many of us in the eating disorder community are well-acquainted with perfectionism. Recovery from an eating disorder requires the development of a conscious appreciation of ourselves… Read the Ten Commandments here
The Struggle is Real
Eating disorder recovery is hard. And you know what? It's okay to not be okay. Just know that the Movement of Pro-Recovery is here to support you however we can… Find support here
---
These are direct quotes provided by members of Pro-Recovery.  Take a look for some inspiration from our community or send us your own words of wisdom to include on this page!
---
Interested in sharing your voice with the Pro-Recovery Movement community? Record a 2-3 minute VLOG and email it to [email protected]
Please note that submissions will be reviewed by Eating Disorder Hope staff to ensure triggering language and images are not included. If approved, your VLOG will be promoted on Eating Disorder Hope social media and the Pro-Recovery Movement page.
---
Thank you to everyone who participated in our Pro-Recovery Movement Pinterest Contest!  Check out our Pinterest Board Page to see the 2016 entries.

---
Top Pro-Recovery Articles
The Pro-Recovery Movement Fights The Pro-Ana and Pro-Mia Websites
The Pro-Recovery Movement: Its Usefulness as a Tool for Eating Disorder Professionals
"Pro-Ana": Finding the Light
---

Connect with others through our online forum! You can also check out our Pro-Recovery board on our Eating Disorder Hope Pinterest Page.
---
Pro-Recovery Movement Non-Profit Partners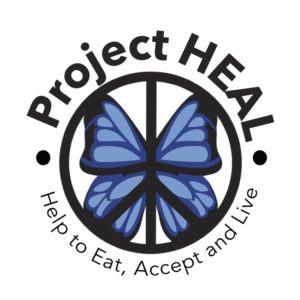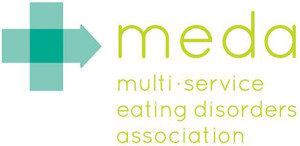 ---
What additional resources would benefit you most as a valued member of the Pro-Recovery Movement? Let us know how we can better serve this community and promote eating disorder recovery. Connect with us on Eating Disorder Hope's online forum today.