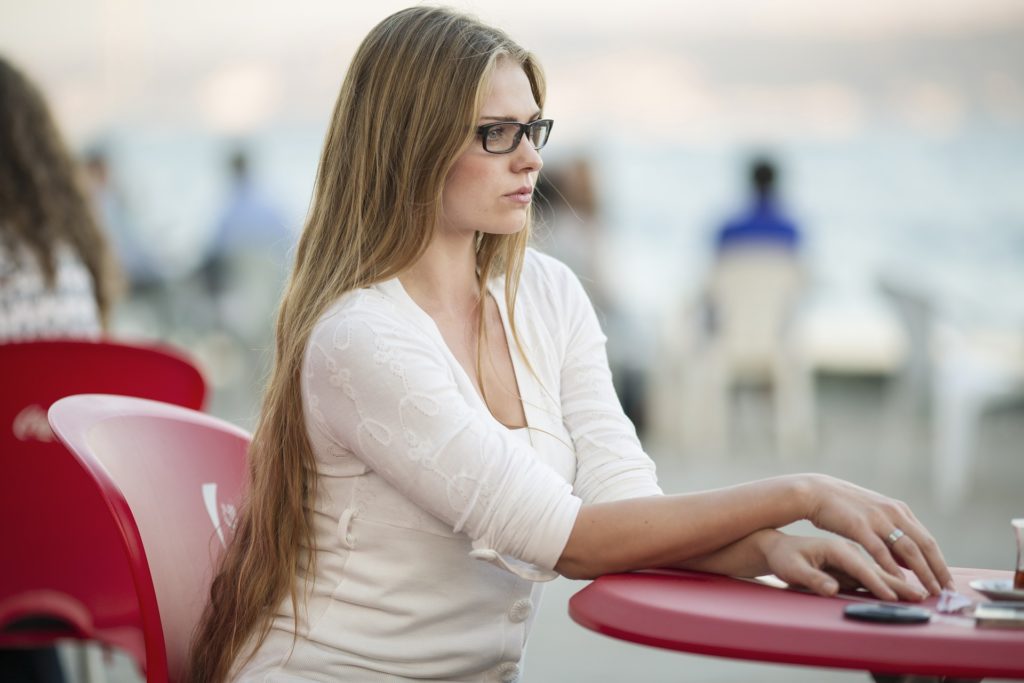 Eating Disorder Recovery means accepting recovery imperfection. This can be frustrating and difficult especially for people with an eating disorder because the disorder brings with it the need to be perfect; often a never-ending desire for perfection. However, we all know that 'perfect' does not exist and recovery is filled with setbacks, slips, and relapses. It is only through understanding that imperfection and fallibility are a part of the recovery process that we are able to move forward and ultimately, overcome.
Acceptance not Perfection and the Acceptance of Recovery Imperfection
Recovery is all about acceptance. It is learning to accept that life is unpredictable because nobody knows what will happen in the future, let alone the next second. In our recovery journey, we may see improvement one day, and then a slight relapse the day after. Accepting the two steps forward, one step back nature of eating disorder recovery is essential to our progress.
Eating disorder recovery can take months and even years to occur. Setbacks and relapses are a part of the recovery process. For most individuals, they feel discouraged and disappointed when they experience recovery imperfection and their recovery resembles anything but a straight and upward line. What they do not realize is that it is normal [1]. It is expected. Almost everyone experiences relapse episodes when recovering from an eating disorder. What is important is that we learn to consistently move forward despite the number of times we may fail. At the end of the day, what truly matters is that we recover not how quickly we do.
Recovery Focus: Three Types of Recovery According to Psychologists
Physical Recovery – This means that the body has overcome the physical effects of the eating disorder. The weight has stabilized, electrolytes and hormone levels have normalized, and menstruation (for women) has resumed. In physical recovery, longer-term health issues caused by the eating disorder may not have been resolved, but are on the mend.
Behavioral Recovery – This type of recovery happens when there has been a cessation of the behavioral aspects associated with eating disorders. It means that food restriction, purging, fasting, over-exercising, and other behavioral manifestations have stopped. Often, a person struggling with an eating disorder will go through continuous phases of "stopping and starting" eating disorder behaviors. It is also possible that when one behavior stops, another will "pop up" or manifest itself. It can be a challenge to get all of these behaviors to cease collectively, but when the behaviors do stop, you have reached a new level of behavioral recovery.
Psychological Recovery – This type of recovery occurs when a person begins to address the underlying mental health issues that arise with eating disorders. Some common mental health issues that underlie eating disorders are depression, anxiety, bipolar disorder, substance abuse or addiction. Disturbances in body image, low self-esteem, low self-worth, poor family dynamics, and trauma are also addressed in psychological recovery and therapeutic processes.
The Importance of Support Systems
Support systems are comprised of loved ones, family and friends who are essential in the recovery of a person with an eating disorder [1]. Having loved ones to support us throughout the recovery process can make a significant difference.
It helps to have others engage in activities with us "outside" the eating disorder world. By getting loved ones involved in useful activities or work, the sufferer can get outside their head and away from thoughts related to their disorder.
This can help them see the beauty and the possibility of life outside their disorder. Social support systems can bring back hope for a healthy, meaningful and happy life.
Tips for a Sustainable Recovery
Watch out for triggers. Remember that triggers can frequently arise in eating disorder recovery. Keep regular sessions with your therapist, even if you feel that you have reached recovery because triggers may continuously challenge you.
Be Mindful. This is probably the most important key of all. Be mindful of yourself. What are you feeling and thinking? Take time to enjoy the moment, stay present and engaged when relating to others and often check in with yourself regarding how you are feeling.
No matter what, don't forget to laugh. Yes, laugh at yourself, at the absurdity of some silly events in life, and lighten up. To be imperfect and highly fallible means to laugh at yourself because we know that no one is perfect. We all make mistakes and fall down. Laugh about it, learn, get back up and try again. Always try again.
Move your body. Find an activity that will allow you to move your body in a healthy way. Try something new. Get into yoga, swimming or walking. Do an activity that honors your body, and that feels good to you. It does not have to be an intense and exhausting activity. What can work for one may now necessarily work for another. Find what works for you.
Stick to your meal plan and follow it. Meet with your dietician regularly and make changes when need be. This is essential in making sure that you are consistently progressing in your recovery. By meeting with your dietitian religiously, you can learn how to incorporate new foods, evolve with your meal plan, and ultimately eat normally and independently.
Being a part of this world means genuinely living in it, experiencing it, and taking it one-day-at-a-time. Live each day as it comes and remember that recovery is a journey and a process, not a sprint. We might as well accept that recovery imperfection is normal and even more, that imperfection is okay. It is not something to be ashamed of because it is only through our weaknesses, mistakes, and struggles that our character evolves.
I will end where I began. All humans beings are flawed, imperfect and fallible. It is a part of life and living as we do in this world. By knowing this, we become more kind to ourselves.
---
Cited Sources:
[1] Recovery. (n.d.). Retrieved January 31, 2018, from https://www.nationaleatingdisorders.org/learn/general-information/recovery
---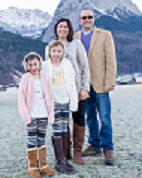 About the Author: Libby Lyons is a Licensed Clinical Social Worker and Certified Eating Disorder Specialist (CEDS). Libby has been practicing in the field of eating disorders, addictions, depression, anxiety, and other comorbid issues in various agencies. Libby has previously worked as a contractor for the United States Air Force Domestic Violence Program, Saint Louis University Student Health and Counseling, Saint Louis Behavioral Medicine Institute Eating Disorders Program, and has been in Private Practice.
Libby currently works as a counselor at Fontbonne University and is an Adjunct Professor at Saint Louis University, and is a contributing author for Addiction Hope and Eating Disorder Hope. Libby lives in the St. Louis area with her husband and two daughters. She enjoys spending time with her family, running, and watching movies.
---
The opinions and views of our guest contributors are shared to provide a broad perspective on eating disorders. These are not necessarily the views of Eating Disorder Hope, but an effort to offer a discussion of various issues by different concerned individuals.
We at Eating Disorder Hope understand that eating disorders result from a combination of environmental and genetic factors. If you or a loved one are suffering from an eating disorder, please know that there is hope for you, and seek immediate professional help.
Published on October 25, 2018.
Published on EatingDisorderHope.com