Contributor: Leigh Bell, BA, writer for Eating Disorder Hope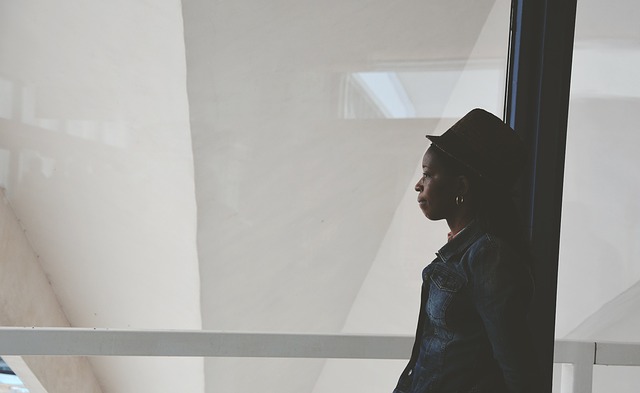 Only white, rich women get eating disorders, society once assumed, and some still do.
Yet, more research, thanks to increased funding and awareness, of eating disorders reveals the illness, especially bulimia, permeates lines of gender, ethnicity, and religion. Partly to blame is Western culture's digital-media magic carpet ride to nearly every part of the world.
Exact statistics on eating disorders and ethnic minorities — and even men — are murky and inconsistent due to "our historically biased view that eating disorders only affect white women."1 For the very same reason, many males and minorities are less likely to admit and seek help for an eating disorder endemic to Caucasian females.
How Many Males Suffer from Eating Disorders?
For example, the National Institutes of Health (NIH) reports of the roughly 24 million Americans with an eating disorder 5-10% are male, but the true number is 25-40%, according to the National Association for Males with Eating Disorders (NAMED).
As a result, prevention and treatment directed to men is increasing. The number of eating disorder treatment facilities accepting males grew from 35% in 2000, to 53% in 2007, and to 69% 20132. This occurs as society increasingly exposes, focuses, and critiques the male body, for which the ideal has become smaller and more toned. Still, it's estimated for every single male in eating disorder treatment, there are 10 to 20 females3.
Eating Disorders in Minorities
The presence of eating disorders in minority women is a more complicated and less researched topic. Rates of eating disorders among women of color are increasing, and some of the gain may simply be more minority women reporting the illness, rather than more minority women having an eating disorder.
Some experts assume women from racial and ethnic minorities are shielded from eating disorders because some cultures accepts larger-framed females; and, as a result, these women have less body dissatisfaction.
The "Preferred Body Type"
For example, researchers in one study showed to 276 female college students seven female body figures, ranging from very underweight to very overweight, and asked the students to pick the preferred body type4. Black women chose significantly larger body types than white and Latina women. The study went on to "suggest that black women may be relatively protected from eating disorder symptoms as compared to Latinas and white women at the current time."
However, it might not be the case with bulimia. The lifetime prevalence of bulimia in black Americans is 1.5%, compared to 1.0% national average5. This could mean black people feel pressure to conform to the "ideal of thinness, contributing to the higher rate of bulimia, although not to the more extreme level that is connected to the development of anorexia," the article said.
Or it could be anorexia isn't related to the culture at all. Numerous studies suggest bulimic behaviors are symptoms of culture, but anorexia doesn't appear to be because the disease is just as prevalent around the globe as it is in the Western world6.
Cultural Factors in Bulimia
The issue of bulimia in different cultures is convoluted because cultures — regardless of race, religion or socio-economic income — are rich, diverse, and varied. For example, Stephanie Covington Armstrong, African-American author of "Not All Black Girls Know How to Eat," hid her ongoing battle with bulimia from her family because she was taught not to share her secrets, especially, she said in a 2009 interview with National Public Radio, "with a room full of white people."
But she did get help. "So here I am, you know, walking into these rooms of white people just basically on my knees emotionally," she said.
"You just take out the money issues, take out the color, but we're all doing the same thing with food because we're running from the same feelings. Maybe not all for the same reasons, but a lot of people had my same reasons for throwing up."
Community Discussion – Share your thoughts here!
What are your thoughts on culture and its effects on bulimia? Do you believe that culture affects bulimia statistics and trends?
---

About the Author:
Leigh Bell holds a Bachelor of Arts in English with minors in Creative Writing and French from Loyola Marymount University in Los Angeles. She is a published author, journalist with 15 years of experience, and a recipient of the Rosalynn Carter Fellowship for Mental Health Journalism. Leigh is recovered from a near-fatal, decade-long battle with anorexia and the mother of three young, rambunctious children.
---

References:
Eating disorders in women of color: Explanations and implications. Retrieved from nationaleatingdisorders.org/eating-disorders-women-color-explanations-and-implications on May 17, 2015.
Cohn, L. (2013). "Male Gender Roles and Other Sociocultural Factors in Navigating Access to Treatment," International Conference on Eating Disorders (plenary session), Montreal, Canada.
A. Dakanalis and G. Riva. (2013). "Current considerations for eating and body-related disorders among men," in Handbook on Body Image: Gender Differences, Sociocultural Influences and Health Implications, pp.195–216. Nova.
Gordon, K, Castro, Y., Sitnikov, L., Holm-Denoma, J. (2010). Cutlura body shape ideals and eating disorder symptoms among white, Latina, and black college women, Cultural Diversity and Ethnic Minority Psychology. 16(2), 135-143.
Covington Armstrong, S. (2009, August 31) Not All Black Girls Know How to Eat. Retrieved www.npr.org/templates/story/story.php?storyId=112401920 on May 10, 2015.
Keel, P., Klump, K. (2003). Are eating disorders culture-bound syndromes? Implications for conceptualizing their etiology, Psychology Bulletin. 129(5), 747-69.
Last Updated & Reviewed By: Jacquelyn Ekern, MS, LPC on May 29th, 2015
Published on EatingDisorderHope.com