Body positive is a term that many eating disorder professionals use to describe a way to view one's body without the use of Westernized ideals. It means being able to accept and like/love your body the way it is without judgment or shame.
It takes practice, and is certainly not perfect (nothing is), but allows an individual to enjoy an experience outside of their self.  In a society that views any amount of weight as being overweight, it can be difficult to see oneself outside of the medical view.  Often medical conditions such as diabetes, high blood pressure, high cholesterol, joint pain, back issues, and even gastrointestinal distress can create the sensation that one is overweight. Many of these medical concerns are partly genetic as well.
Some Changes
Harriet Brown, a body positive researcher, looked at the culture of obsession with weight [1].
Behind it is Health at Every Size (HAES) and means that individuals need to stop trying to reach a specific body size or shape and instead focus on what works for your body. Focusing on where you feel your best.
The Body Positive organization is a charity that offers training and resources for individuals who want to initiate body positive changes across the nation in communities and schools.
Its focus is to help others practice and teach institute self-care, promote self-love and authentic beauty, and break down society's unrealistic messages [1].
How to Practice Body Positive Workouts
Being able to workout and move your body is usually for the fun of it. Learning what you like to do instead of what the eating disorder is telling you to do. If you enjoy running, find a location where you can be a part of the journey. Locate a local trail, or running path. Focus on what is around you, versus the unhealthy voice inside your head. Listen to your body.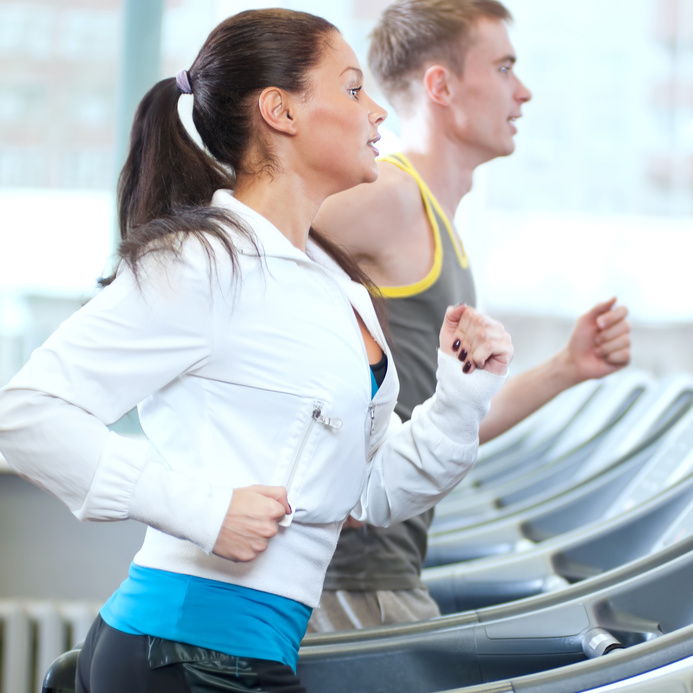 If you are tired, stop and rest for a bit. If you feel sore, take time to stretch or engage in some yoga poses. If you feel like walking, do that instead.
Focusing on the numbers or calories or distance can drain the joy from the activity [2]. Taking care of your body means listening to it and being kind to it. It is the focus on the balance of foods, liquids, body movement, rest, and self-care activities.
According to a yoga instructor and author of Aim True: Love Your Body, Eat Without Fear, Nourish Your Spirit, Discover True Balance, Kathryn Budig states focusing on how you feel is key.
Mindfulness is linked with less focus on appearance and more exercising for internally motivate reasons such as health and mood improvement [2].
A second way to be more body positive in workouts is to have gratitude. Remind yourself that if unhealthy thoughts intrude that your mind and body are in the exercise together.
A person is more likely to engage and feel connected to the exercise without judgment if you feel your whole body is a team. It can help to describe or list five things you appreciate about your body, especially when feeling a pull to eating disorder behaviors or thoughts [2].
Replacing your negative thoughts with those that appreciate your body and the things that it does for you during a workout can help connect you to the bigger picture of your body. It can reduce body shaming, body comparison, and judgment in the gym.
A third focus is changing your routine up. Utilizing various types of body movement such as Zumba, Pilates, Yoga, Spinning, Swimming, etc. You want to include several kinds of movement to work various types of your muscles and mind.
Jumping on a trampoline, roller skating, hiking, and even Cross Fit are all areas that you can invest in your mental health and wellbeing. It is about finding the activities that you enjoy and are fun and pleasurable for you.
This also means respecting your body's limits as well. Go at your own pace, and stop if you need too.
It is about giving yourself credit for accomplishing something new or trying an activity that you have not engaged in before. Practicing body kindness is about working up slowly to a new thing, versus pushing your body past its limits.
Ditch the Weight
Fourth, being body positive is not about weight. Get off the scale and focus on how your body feels. Is it strong, is it able, is it confident? How are you managing a weightlifting session? Do you feel weak and unable to get through a set?
If so you may need to adjust the weights you are using at that point. The purpose is to feel confident and successful, not beat up for moving your body.
Put your emotions into your workout. Chose a body movement that can help you healthily release strong emotions. Kickboxing when mad, or swimming when frustrated, or hiking when sad.
These actions can connect you in a positive way and release that emotional energy without sacrificing health and well-being.
Fifth, if you are taking a class, keep going until you find the right fit for you. Ensuring that your instructor and classmates are relatable is essential. You want to make sure that your instructors or trainers are certified and have a knowledge base of eating disorders and recovery.
Knowing that they are not going to encourage you on the latest diet trend or weight loss efforts are essential. It is about finding your personal best and listening to your body.
This also includes finding the right gym [3]. Many facilities are about burning the most calories or body comparisons. It is working to find a place where members are not assumed to lose weight or lift the most, but a supportive environment.
Being able to be body positive in your recovery is about listening to your body and how you feel about the exercise. Looking for activities you enjoy or want to try will keep you motivated and connected to the activity.
Finding support from others is also vital to help you learn the power of self-acceptance and self-love.
---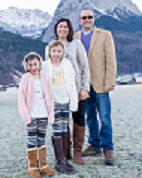 About the Author: Libby Lyons is a Licensed Clinical Social Worker and Certified Eating Disorder Specialist (CEDS). Libby has been practicing in the field of eating disorders, addictions, depression, anxiety and other comorbid issues in various agencies. Libby has previously worked as a contractor for the United States Air Force Domestic Violence Program, Saint Louis University Student Health and Counseling, Saint Louis Behavioral Medicine Institute Eating Disorders Program, and has been in Private Practice.
Libby currently works as a counselor at Fontbonne University and is a Adjunct Professor at Saint Louis University, and is a contributing author for Addiction Hope and Eating Disorder Hope. Libby lives in the St. Louis area with her husband and two daughters. She enjoys spending time with her family, running, and watching movies.
---
References:
[1] How to Use the Body Positive Idea To Facilitate Your Recovery. (2017, January 16). Retrieved November 07, 2017, from http://www.empowermenttc.com/are-you-using-the-body-positive-idea-to-facilitate-your-recovery/
[2] R. (2016, May 26). 8 Ways to Keep Your Workouts Body-Positive. Retrieved November 09, 2017, from https://www.huffingtonpost.com/refinery29.com/8-ways-to-keep-your-worko_b_10146042.html
---
The opinions and views of our guest contributors are shared to provide a broad perspective of eating disorders. These are not necessarily the views of Eating Disorder Hope, but an effort to offer discussion of various issues by different concerned individuals.
We at Eating Disorder Hope understand that eating disorders result from a combination of environmental and genetic factors. If you or a loved one are suffering from an eating disorder, please know that there is hope for you, and seek immediate professional help.
Published on December 22, 2017.
Reviewed By: Jacquelyn Ekern, MS, LPC on December 22, 2017.
Published on EatingDisorderHope.com