"Do not go where the path may lead. Go instead where there is no path, and leave a trail." ~ Ralph Waldo Emerson
Watch and read about outstanding women and men and their stories of hope, who exemplify substance, character, and are shining examples of using their unique gifts and talents to lead fulfilling lives and contribute to a better world. All have battled eating disorders and are doing well in their recovery.
Want to share your Story of Hope and Inspiration? Email your story in 700 words or less (word doc format) and also a picture of yourself (jpeg or gif) to: [email protected] We will review your story and be in touch with you shortly thereafter!
Dr. Jennifer Ashton interviews Liana Rosenman of Project HEAL and discusses the organization's mission and Liana's personal story of hope. As posted by CBS.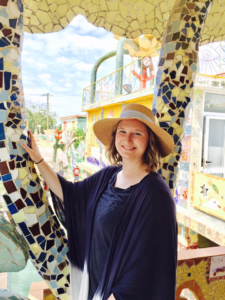 People often ask me why I left sunny San Diego, my home of eighteen years, to move to Fresno for college. I usually tell them that I got a scholarship, which is true. But there's more to my anorexia eating disorder recovery story. Truthfully, I wanted to get as far away as possible from all [...]
Read More