Eating Disorder Hope Twitter Chat!
Join Us for an Exciting Twitter Chat
Presented By: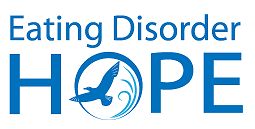 Sign Up Here to Receive Email Updates on Future Online EDH Events 
August 7, 2017
9:00 PM EST / 6:00 PM PST / 8:00 PM CST
 "How to Know When 'Healthy Eating' Turns into Orthorexia"
Melainie Rogers, MS, RDN, CDN, CEDRD – Founder and Executive Director of BALANCE eating disorder treatment center™ and Melainie Rogers Nutrition LLC.
Melainie received her education in Melbourne, Australia where she was born and raised. She obtained a degree in Biochemistry from Melbourne University and completed a Graduate Diploma in Sports Nutrition from Deakin University. Upon coming to the United States she earned her Masters Degree in Clinical Nutrition at New York University.
In 2002, Melainie developed the largest private group nutrition practice specializing in eating disorders in New York City. As she saw a need for more services for eating disorders, she established BALANCE eating disorder treatment center™ in 2009. BALANCE offers a unique integrative treatment program that provides comprehensive outpatient care for a spectrum of eating and body image disorders.
---
September 14 , 2017

"Addressing the Needs of Families of Teens, Children & Adult EDH Sufferers"
*The time for this event will soon be available.
Mike Gurr – Clinical Director for Remuda Ranch at The Meadows, received a master's degree from the University of Utah in Exercise and Sports Science with an emphasis in sport psychology. Mike then went on to receive another master's degree from Argosy University Phoenix in professional counseling and is currently a licensed professional counselor in the State of AZ. He has also received licenses to facilitate the work of the Arbinger Institute which focuses on relationships, stopping blame, how to transform and resolve conflict and teaching the power of choice and is a certified daring way facilitator (CWDF) which comes from the research work from Dr. Brene Brown on shame resilence, the power of vulnerablility, living in a place of worthiness, and the ability and importance of connection.
Mike has worked in the mental and behavioral health field for 16 years. For the past 13 years he has been the director of a residential treatment center for girls ages 13-18. He has been the program director, clinical director, and interim executive director during that time.
When looking at behavioral health Mike believes in a total wellness approach. One needs to look at the mental, physical, emotional, and spiritual well-being of the person to make lasting changes. He has extensive experience with depression, ADHD, anxiety, bi-polar, low self-esteem, extreme shame, defiance, body image, substance abuse, self-harm, addiction, conflict in relationships, trauma, and adoption/attachment.
---
November 16, 2017
 "Eating Disorder Relapse Prevention"
*The time for this event will soon be available.
James "Buck" Runyan, MS, MFT, LPC, CEDS, F.iaedp – Executive Director for Remuda Ranch at The Meadows, has over 20 years of experience in the treatment of eating disorders in residential and inpatient settings as well as private practice. His prior roles have included supporting eating disorder treatment programs as a Program Director, Chief Operations Officer and Clinical Director.
For a number of years, Buck had a private practice in Redlands, CA providing family and individual therapy for a broad range of mental health issues including marital and family relationships, mood disorders, self-harm, eating disorders, and bariatric surgery. His credentials include those as a California Marriage and Family Therapist, an Arizona Licensed Professional Counselor, and an iaedp Certified Eating Disorder Specialist and Supervisor. Buck completed a Master of Science degree in Counseling Psychology from California Baptist University.
Buck has served on the International Association of Eating Disorder Professionals (iaedp™) Board of Directors since 2010. He is the current past-President of the Board of Directors and is a Fellow of iaedp. Buck remains an active member of the iaedp Certification Committee. He was the founding chapter president for the first of iaedp's regional chapters in 2004 and has been involved with the development of multiple regional US chapters.
---
 Past Twitter Chats
NEDA, Proud2BMe, Project HEAL, MEDA & EDC, "6 Surefire Ways to Maintain Recovery During Spring Break" – April 17, 2017
Kirsten Haglund, "Body Image 101: Everything a College Student Needs to Know For Positive Body Image" – March 3, 2017
Proud2BMe, Project HEAL, EDC, MEDA, "Finding Your Voice: How to Seek Help for Eating Disorders in College" – February 27, 2017
NEDA, Proud2BMe, Project HEAL, EDC and MEDA, "Building New Year's Resolutions That Support Recovery" – January 9, 2017
NEDA, Proud2BMe, Project HEAL, EDC and MEDA, "Ways to Celebrate Thanksgiving in Recovery" – November 14, 2016
Shannon Kopp, "The Healing Power of Animals in Eating Disorder Recovery" – October 17, 2016
Proud2Bme,  "Awareness to Action" – February 23, 2016
Pia Guerrero, founder and editor of AdiosBarbie.com, "Adios Barbie" – November 20, 2015
Dr. Lorraine Platka-Bird of Center for Hope of the Sierras, "Diabulimia" – August 27, 2015
Dr. Jennifer Gaudiani of ACUTE Center for Eating Disorders,  "Medical Complications of Anorexia" – May 21, 2015
Dr. Walter Kaye, Dr. Stephanie Knatz Peck & Dr. Roxanne Rockwell of the UCSD Eating Disorder Center, "Personality Trait Based Eating Disorder Research & Treatment" – May 7, 2015
Brian Cuban, "Eating Disorders, Body Image, and the Holidays"
– November 20, 2014
Elyse Resch, "Bulimia and Nutrition: The Role of Intuitive Eating"
– October 2014
---
More About Joining the #EDHchat!
What Is a Tweet Chat?
---
A tweet chat is a live Twitter event or conversation focused around a specific topic at a set time. Think of it as a virtual meeting. A hashtag is used to filter the conversation.
What Is a Hash Tag?
---
A hashtag is a word or phrase preceded by a hash or pound (#) sign. It is used to identify a specific topic or reference.
How Do You Participate?
---
To participate, all you do is tweet during the designated time using the conversation hashtag. You can also just read along in live time as the conversation is unfolding.
How to use TweetChat? (instructions from Tweetchat.com)
Login to Twitter with your Twitter account. Signup with Twitter if you don't have an Account.
With your Twitter account already running, you will open up Twubs at: http://twubs.com/EDHchat. "Twubs" is the site you can login to and use during the chat. This site will allow you to participate and view the conversation.
At the bottom of the page, click the Twitter badge that says "Log in with Twitter," and then click "Authorize app" to allow Twubs to read/send your #EDHchat tweets.