Eating Disorder Hope Twitter Chat
Join Us for an Exciting Twitter Chat
Presented By: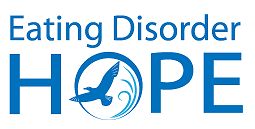 Sign Up Here to Receive Email Updates on Future Online EDH Events 
May 2, 2018
6:00 pm EST / 3:00 pm PST / 5:00 pm CST

"Exercise Addiction & Eating Disorders"
Stephanie Ceranec, MEd, LCPC, oversees the Timberline Knolls Eating Disorder Specialist team. She provides awareness, training and education to clinical and support staff. In addition, Stephanie provides group therapy and works in a collaborative team effort in providing eating disorder treatment.
Stephanie began at Timberline Knolls as a Behavioral Health Specialist and found her path as an Eating Disorder Specialist. Prior to Timberline, Stephanie worked in a Chicago Public School and assisted individuals with disabilities to build connections in the community through activities and exposures.
Stephanie received a Bachelor of Arts in Psychology from Eastern Illinois University and Masters in Education with a focus on both School and Community Counseling from DePaul University.
More About Joining the #EDHchat!
What Is a Tweet Chat?
---
A tweet chat is a live Twitter event or conversation focused around a specific topic at a set time. Think of it as a virtual meeting. A hashtag is used to filter the conversation.
What Is a Hash Tag?
---
A hashtag is a word or phrase preceded by a hash or pound (#) sign. It is used to identify a specific topic or reference.
How Do You Participate?
---
To participate, all you do is tweet during the designated time using the conversation hashtag. You can also just read along in live time as the conversation is unfolding.
How to use TweetChat? (instructions from Tweetchat.com)
Login to Twitter with your Twitter account. Signup with Twitter if you don't have an Account.
With your Twitter account already running, you will open up Twubs at: http://twubs.com/EDHchat. "Twubs" is the site you can login to and use during the chat. This site will allow you to participate and view the conversation.
At the bottom of the page, click the Twitter badge that says "Log in with Twitter," and then click "Authorize app" to allow Twubs to read/send your #EDHchat tweets.
---
 Past Twitter Chats
NEDA, Proud2BMe, Project HEAL, MEDA & EDC, "6 Surefire Ways to Maintain Recovery During Spring Break" – April 17, 2017
Kirsten Haglund, "Body Image 101: Everything a College Student Needs to Know For Positive Body Image" – March 3, 2017
Proud2BMe, Project HEAL, EDC, MEDA, "Finding Your Voice: How to Seek Help for Eating Disorders in College" – February 27, 2017
NEDA, Proud2BMe, Project HEAL, EDC and MEDA, "Building New Year's Resolutions That Support Recovery" – January 9, 2017
NEDA, Proud2BMe, Project HEAL, EDC and MEDA, "Ways to Celebrate Thanksgiving in Recovery" – November 14, 2016
Shannon Kopp, "The Healing Power of Animals in Eating Disorder Recovery" – October 17, 2016
Proud2Bme,  "Awareness to Action" – February 23, 2016
Pia Guerrero, founder and editor of AdiosBarbie.com, "Adios Barbie" – November 20, 2015
Dr. Lorraine Platka-Bird of Center for Hope of the Sierras, "Diabulimia" – August 27, 2015
Dr. Jennifer Gaudiani of ACUTE Center for Eating Disorders,  "Medical Complications of Anorexia" – May 21, 2015
Dr. Walter Kaye, Dr. Stephanie Knatz Peck & Dr. Roxanne Rockwell of the UCSD Eating Disorder Center, "Personality Trait Based Eating Disorder Research & Treatment" – May 7, 2015
Brian Cuban, "Eating Disorders, Body Image, and the Holidays"
– November 20, 2014
Elyse Resch, "Bulimia and Nutrition: The Role of Intuitive Eating"
– October 2014