Eating Disorder Hope Webinars
Join Us for our Exciting Webinar Presentations and Interviews!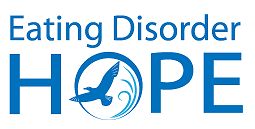 To be notified of future online EatingDisorderHope.com events, click here.
 Yoga Therapy for Trauma in Eating Disorder Recovery
Thursday, March 2, 2017

9:00 PM EST / 6:00 PM PST / 8:00 PM CST
Description: This free, interactive webinar will engage participants in experiential and didactic learning about how connecting to one's body can lower symptomatology in both traumatized and eating disordered clients. The importance of the mind/body connection will be discussed, and clinicians will learn to help clients find safe resources and ease within their bodies.
Learning Objectives:
Participants will learn how to recognize symptoms of hyper and hypo arousal within trauma survivors with eating disorders.

Participants will identify how yoga balances the nervous system, and the importance of this balance for effective counseling.

Participants will learn how to engage in mindfulness practices to help clients build present moment awareness.

Participants will learn how to apply principles of yoga into private practice.
Continuing Education: Upon completion of this live webinar, you will receive a Certificate of Completion for one (1) C.E. hour. Ekern Enterprises, Inc., has been approved by NBCC for NBCC Credit. Ekern Enterprises, Inc., is solely responsible for all aspects of the program. NBCC Approval No. SP-2794.
Presenter: Rachel Sherron, M.A., LPC, RYT, is a key faculty member of Timberline Knolls Clinical Development Institute (CDI), traveling throughout the country providing clinical training and presentations to professionals.
Formerly a yoga therapist at Timberline Knolls as well as the Coordinator of Trauma Awareness, Rachel facilitated yoga therapy and trauma groups for adults and adolescents in addition to working with individual residents and their teams to support trauma recovery. She also trained, supervised and consulted with clinical and support staff on current trauma theory and body-based treatment.
Rachel received her undergraduate degree in Art History from Kent State University in Ohio and her Master's in Community Counseling from Argosy University in Calif. She also has been trained in body-based treatment models of Hakomi and Sensorimotor Psychotherapy as well as extensive training in the philosophy and practice of yoga. Rachel is a member of the Chicago Counseling Association.
**Refund Policy: Since this is a free webinar, no refunds will be provided for registrants who are unable to attend the live presentation.**

**Dispute Policy: For complaints or disputes, email courtney@edhnetwork.com or visit our Contact Us page. All disputes will be reviewed and addressed in a timely manner.**
Hosted by Ekern Enterprises, Inc.
Eating Disorder Hope & Addiction Hope
11358 Highcrest Court, Redmond, Oregon 97756
(817) 231-5184
Contact: courtney@edhnetwork.com
www.eatingdisorderhope.com
www.addictionhope.com
---
  March 30, 2017
9:00 PM EST / 6:00 PM PST / 8:00 PM CST
"The Recovered Clinician: Giving Back to the Eating Disorder Community – Live Interview"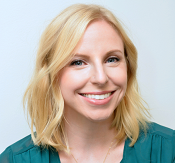 Rachel B. Monroe, LMHC, of MEDA 
Rachel Benson Monroe, LMHC is a compassionate, creative, and culturally competent mental health professional who is dedicated to helping those who struggle with body image, eating disorders, self worth, and trauma, find healing, connection, and empowerment.
Rachel currently serves as a therapist at MEDA, the Multiservice Eating Disorders Association in Newton, Massachusetts, and holds a private practice. Rachel has a Bachelor's Degree in Gender and Feminist Studies from Oberlin College and Master's Degree in Clinical Mental Health Counseling from Lesley University. Some of Rachel's own sources of personal healing and inspiration are nature, animals, intersectional feminism, yoga, and music.
---
  April 3, 2017
9:00 PM EST / 6:00 PM PST / 8:00 PM CST
"How to Be Your Teen's Ally in Eating Disorder Recovery – Live Interview"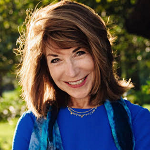 Judith Brisman, Ph.D. 
Dr. Judith Brisman was the Founding Director of the Eating Disorder Resource Center for over 35 years. She is co-author of Surviving an Eating Disorder: Strategies for Family and Friends (Harper Collins,2008 3rd Edition), is an associate editor of Contemporary Psychoanalysis and is on the editorial board of the journal Eating Disorders (Bruner Mazel). She is a member of the teaching faculty of the William Alanson White Institute and she maintains a private practice in New York City.
Dr. Brisman is known internationally as among the first in her field to develop a treatment program for bulimic patients. She has published and lectured extensively regarding the interpersonal treatment of eating disorders.
---
Feedback on Our Exceptional Webinars
Very clear and helpful information. Presenters very knowledgable and expertise impressive. Will be able to use concepts on the job. — Thomas P.
This class was very well done and the presenters were very knowledgable. I appreciate the fact they are using what what they are teaching so they have hands on knowledge of the pro and con of the issues and techniques. — Katrina M.
Good information for nurses also! — Jennifer S.
Well organized, a lot of useful information presented in a short time-frame. Kudos to the presenters. — David H.
---
Past Webinars
"Treatment for Men with Eating Disorders " @ Dr.Kim McCallum on Feb. 15, 2017
Kim McCallum, M.D., Medical Director & Founder of McCallum Place.
"The Role of Medication Management in Adult/Adolescent Eating Disorders" @ Dr. David Garner on Feb. 2, 2017
David M. Garner, Ph.D., Founder, President and Administrative Director of the River Centre Clinic.
"Maintaining Aftercare During the Holidays" @ Greta Gleissner & Maiken Wiese
Greta Gleissner, Co-founder and Executive Director of Eating Disorder Recovery Specialists and Maiken Wiese, East Coast Director of Nutrition for Eating Disorder Recovery Specialists.
"Avoiding Burnout as an Eating Disorder Professional" @ Kristen Eykel
Kristen Eykel Cht. is a Karuna Reiki/ Holy Fire II Master Teacher, Kundalini & Master Yoga Teacher, Author, Public Speaker, and Pregnancy/ Birth Expert.
"How to Practice Intuitive Eating During the Holiday Season" @ Maggie Geraci
Maggie Geraci, RDN, LDN is Director of Nutrition Services at Timberline Knolls Residential Treatment Center.
"Special Considerations in the Treatment of Athletes With Eating Disorders" @ Riley Nickols & Amanda Schlitzer Tierney
Riley Nickols, PhD, Counseling and Sport Psychologist, Director of the Victory Program & Amanda Schlitzer Tierney, MS, CFT, Strength and Conditioning Coach at McCallum Place.
"How to Write an Appeal Letter Like an Attorney" @ Elizabeth Green
Elizabeth Green is a Senior Associate at Kantor & Kantor. Kantor & Kantor has developed a specialized legal practice representing clients whose claims for treatment of eating disorders, and dual diagnosis (substance abuse and other co-morbid conditions) have been unfairly denied by their health insurers or benefit plan.
"The Role of Yoga in Trauma Work and Eating Disorder Recovery – Webinar Interview" @ Rachel Sherron
* Audio Only
Rachel Sherron, MA, LPC, RYT, Coordinator of Trauma Awareness and Yoga Specialist at Timberline Knolls Residential Treatment Center.


"Understanding the Facts About Binge Eating Disorder" @ Allan S. Kaplan
Allan S. Kaplan MD MSc FRCP(C) is the Senior Clinician/Scientist, Chief of Research at the Center for Addiction and Mental Health in Toronto, and Vice Chair for Research and Professor in the Department of Psychiatry, University of Toronto.
"Neurobiology and Eating Disorders" @ Dr. Walter H. Kaye
Walter H. Kaye, M.D., Director, Eating Disorders Program Professor, UCSD Department of Psychiatry.
"Eating Disorders – Education and Awareness in Nutrition" @ Dr. James Greenblatt
Dr. James Greenblatt is the Chief Medical Officer at Walden Behavioral Care.
"Navigating Eating Disorder Treatment in Canada" @ Cara Vaccarino
Cara Vaccarino is the Executive Director at Bellwood Health Services.
"Bone Health in Anorexia Nervosa" @ Dr. Melanie Schorr
Dr. Melanie Schorr is an Endocrine Fellow in the Neuroendocrine Unit at Massachusetts General Hospital, which is affiliated with Harvard Medical School
Low bone density (osteopenia and osteoporosis) is a common complication of anorexia nervosa. Prevention and treatment of low bone density are important in order to prevent bone fractures now and in the future. If you are interested in learning more about our bone health studies for women and girls with anorexia nervosa at the Massachusetts General Hospital Neuroendocrine Unit, please click on our above image.
"Eating Disorders and Substance Abuse: Co-Occurring Disorders" @ Dr. Sharon Zimbler, MA, MFT
Sharon Zimbler, MA, MFT is a Marriage and Family Therapist at Montecatini Eating Disorder Treatment Center.
"College and Bulimia: Managing Back to School Stress"
@ Dr. Kim Dennis
Kim Dennis, MD is CEO and Medical Director of Timberline Knolls Residential Treatment Center.