Eating Disorder Hope Webinars
Join Us for our Exciting Webinar Presentations and Interviews!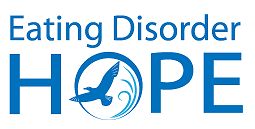 To be notified of future online EatingDisorderHope.com events, click here.
October 5, 2017
9:00 pm EST / 6:00 pm PST / 8:00 pm CST

"Eating Disorders & The Brain Center: Incorporating Neurobehavioral Therapy in Eating Disorder Treatment"
*One CE credit hour available through the NBCC for qualified participants
Description: This presentation/webinar will focus on the various types of Neuro therapy utilized at The Meadows Brain Center. Neurofeedback, Biofeedback, and Entrainment will be explained in depth and how they are used within the context of the patient's treatment plan.
Using Neurofeedback, specifically, the autonomic baseline of an individual's arousal profile can determine which device might be more effective in up/down regulating their nervous system. The primary focus of Neurofeedback is on addressing arousal and attention. Because arousal and attention underlie so many psychiatric disorders, Neurofeedback is able to address a wide variety of issues including depression, anxiety, disordered eating, sleep disturbances, and PTSD.
Learning Objectives:
After this training, participants will be able to:
Describe how the Arousal Model can be used in conjunction with the Brain Center devices and Neurofeedback.
Describe how Entrainment, Biofeedback & Neurofeedback devices can be used to calm and quiet subcortical regions of the brain, allowing for patients to move toward greater integration.
Identify how and why Neurofeedback is able to address a wide variety of behavioral health issues.
About the Speaker:
Deirdre Stewart, LPC, SEP, BCN is Director of Trauma Resolution Services for Meadows Behavioral Healthcare. She is a licensed clinician in the state of Arizona, EMDR Trained, a Certified Somatic Experiencing Practitioner, and Board Certified in Neurofeedback. Deirdre's training also includes Pia Mellody's Post Induction Therapy and Inner Child and Feeling Reduction intensives.
Deirdre holds a Bachelor of Communication from Pepperdine University, in Malibu, CA and received a Master's in Counseling from The University of New England in New South Wales. Stewart completed internships at South Pacific Private in Sydney, Australia; Silver Hill Hospital in New Canaan, CT; and Family Behavioral Health IOP in Boca Raton, FL.
Upon submitting your name and email address, you will receive a
confirmation email that you have been registered for this event.
Hosted by Ekern Enterprises, Inc.
Addiction Hope & Eating Disorder Hope
Contact: [email protected]m
1358 Highcrest Ct., Redmond, Oregon 97756
888-448-5412
---
January 11, 2018
3:00 pm EST / 12:00 pm PST / 2:00 pm CST

"Eating Disorder Healing Through Experiential Therapy: Psychodrama and Sociometry"
Tian Dayton, MA, PhD, TEP – has a master's degree in educational psychology and a doctorate in clinical psychology, and is a board certified trainer in psychodrama, in addition to being a Senior Fellow of Meadows Behavioral Healthcare.
Dr. Dayton is a fellow of the American Society of Group Psychotherapy and Psychodrama (ASGPP), winner of their Scholar's Award and President's Award, editor in chief of the Journal of Psychodrama, Sociometry & Group Psychotherapy, and sits on the professional standards committee.
Dr. Dayton was faculty at New York University for eight years teaching psychodrama, and has been awarded the Ackerman/Black Award and The Mona Mansell Award for contributions to the field of addiction. Dr. Dayton is author of 12 books, including Neuropsychodrama in the Treatment of Relational Trauma, The ACoA Trauma Syndrome, Trauma and Addiction, Emotional Sobriety, bestseller Forgiving and Moving On, and The Living Stage. She is the creator of Relationship Trauma Repair and innerlook.com. Dr. Dayton has been a guest expert on NBC, CNN, MSNBC, Montel, Rikki Lake, John Walsh, and Geraldo, and blogs for The Huffington Post.
---
Feedback on Our Exceptional Webinars
I loved this!! I am a yoga teacher and therapist and I work with clients who struggle with substance abuse, eating disorders and trauma. I am on board with everything that was shared tonight and the information was not only validating to what I know, practice and teach, but also helpful and great to learn more. Thank you for your time and energy! Namaste! — Amanda M. (on Yoga Therapy for Trauma in Eating Disorder Recovery 3/2/17)
I really appreciated the integration of yoga with neuroscience and psychotherapy. Lots of great resources and immediately usable skills. I also liked how one's own practice was emphasized as essential. Nicely done! — James K. (on Yoga Therapy for Trauma in Eating Disorder Recovery 3/2/17)
I loved this webinar! Rachel is an excellent presenter, blending didactic material with case examples and experientials very well. As a trained movement/dance therapist, no longer practicing, and yoga lover, this is great information that I will start using with clients and myself! Thank you! — Ziona B. (on Yoga Therapy for Trauma in Eating Disorder Recovery 3/2/17)
Very clear and helpful information. Presenters very knowledgable and expertise impressive. Will be able to use concepts on the job. — Thomas P.
This class was very well done and the presenters were very knowledgable. I appreciate the fact they are using what what they are teaching so they have hands on knowledge of the pro and con of the issues and techniques. — Katrina M.
Good information for nurses also! — Jennifer S.
Well organized, a lot of useful information presented in a short time-frame. Kudos to the presenters. — David H.
---
Past Webinars
"Eating Disorders in the ER: Treating the Physical and Emotional Crises"
@ Dr. Margherita Mascolo & Dr. Gillian Lashen on August 24, 2017

Dr. Margherita Mascolo & Dr. Gillian Lashen of ACUTE Center for Eating Disorders.
"Addressing Medical & Psychological Complications of Eating Disorders"
@ Dr. Margherita Mascolo & Dr. Gillian Lashen on August 3, 2017
Dr. Margherita Mascolo & Dr. Gillian Lashen of ACUTE Center for Eating Disorders.
"The Quest to Define & Diagnose Orthorexia"
@ Jessica Setnick, MS, RD, CEDRD, on June 1, 2017
Jessica Setnick, MS, RD, CEDRD, specializes in eating disorder nutrition and shares her groundbreaking approach to bio-behavioral nutrition therapy.
"Scholarship Funding for Eating Disorder Treatment"
@ Ali Hougnou on May 11, 2017
Ali Hougnou is Director of Volunteer Services for Project HEAL.
"Binge Eating Genetics Initiative (BEGIN): A Research Study About The Genetics Of Binge Eating"
@ Dr. Tosha Woods Smith and Dr. Laura Thorton on April 13, 2017
Tosha Woods Smith, PhD and Laura Thorton, PhD of the UNC Center of Excellence for Eating Disorders (CEED).
"How to Be Your Teen's Ally in Eating Disorder Recovery – Webinar Presentation" @ Dr. Judith Brisman on April 3, 2017
Judith Brisman, Ph.D., was the Founding Director of the Eating Disorder Resource Center for over 35 years.
"The Recovered Clinician: Giving Back to the Eating Disorder Community" @ Rachel B. Monroe on March 30, 2017
Rachel B. Monroe, LMHC, serves as a therapist at MEDA, the Multiservice Eating Disorders Association in Newton, Massachusetts, and holds a private practice.
"Yoga Therapy for Trauma in Eating Disorder Recovery" @ Rachel Sherron on March 2, 2017
Rachel Sherron, M.A., LPC, RYT, is a key faculty member of Timberline Knolls Clinical Development Institute (CDI), traveling throughout the country providing clinical training and presentations to professionals.
"Treatment for Men with Eating Disorders " @ Dr. Kim McCallum on February 15, 2017
Kim McCallum, M.D., Medical Director & Founder of McCallum Place.
"The Role of Medication Management in Adult/Adolescent Eating Disorders" @ Dr. David Garner on February 2, 2017
David M. Garner, Ph.D., Founder, President and Administrative Director of the River Centre Clinic.
"Maintaining Aftercare During the Holidays" @ Greta Gleissner & Maiken Wiese
Greta Gleissner, Co-founder and Executive Director of Eating Disorder Recovery Specialists and Maiken Wiese, East Coast Director of Nutrition for Eating Disorder Recovery Specialists.
"Avoiding Burnout as an Eating Disorder Professional" @ Kristen Eykel
Kristen Eykel Cht. is a Karuna Reiki/ Holy Fire II Master Teacher, Kundalini & Master Yoga Teacher, Author, Public Speaker, and Pregnancy/ Birth Expert.
"How to Practice Intuitive Eating During the Holiday Season" @ Maggie Geraci
Maggie Geraci, RDN, LDN is Director of Nutrition Services at Timberline Knolls Residential Treatment Center.
"Special Considerations in the Treatment of Athletes With Eating Disorders" @ Riley Nickols & Amanda Schlitzer Tierney
Riley Nickols, PhD, Counseling and Sport Psychologist, Director of the Victory Program & Amanda Schlitzer Tierney, MS, CFT, Strength and Conditioning Coach at McCallum Place.
"How to Write an Appeal Letter Like an Attorney" @ Elizabeth Green
Elizabeth Green is a Senior Associate at Kantor & Kantor. Kantor & Kantor has developed a specialized legal practice representing clients whose claims for treatment of eating disorders, and dual diagnosis (substance abuse and other co-morbid conditions) have been unfairly denied by their health insurers or benefit plan.
"The Role of Yoga in Trauma Work and Eating Disorder Recovery – Webinar Interview" @ Rachel Sherron
* Audio Only
Rachel Sherron, MA, LPC, RYT, Coordinator of Trauma Awareness and Yoga Specialist at Timberline Knolls Residential Treatment Center.


"Understanding the Facts About Binge Eating Disorder" @ Allan S. Kaplan
Allan S. Kaplan MD MSc FRCP(C) is the Senior Clinician/Scientist, Chief of Research at the Center for Addiction and Mental Health in Toronto, and Vice Chair for Research and Professor in the Department of Psychiatry, University of Toronto.
"Neurobiology and Eating Disorders" @ Dr. Walter H. Kaye
Walter H. Kaye, M.D., Director, Eating Disorders Program Professor, UCSD Department of Psychiatry.
"Eating Disorders – Education and Awareness in Nutrition" @ Dr. James Greenblatt
Dr. James Greenblatt is the Chief Medical Officer at Walden Behavioral Care.
"Navigating Eating Disorder Treatment in Canada" @ Cara Vaccarino
Cara Vaccarino is the Executive Director at Bellwood Health Services.
"Bone Health in Anorexia Nervosa" @ Dr. Melanie Schorr
Dr. Melanie Schorr is an Endocrine Fellow in the Neuroendocrine Unit at Massachusetts General Hospital, which is affiliated with Harvard Medical School
Low bone density (osteopenia and osteoporosis) is a common complication of anorexia nervosa. Prevention and treatment of low bone density are important in order to prevent bone fractures now and in the future. If you are interested in learning more about our bone health studies for women and girls with anorexia nervosa at the Massachusetts General Hospital Neuroendocrine Unit, please click on our above image.
"Eating Disorders and Substance Abuse: Co-Occurring Disorders" @ Dr. Sharon Zimbler, MA, MFT
Sharon Zimbler, MA, MFT is a Marriage and Family Therapist at Montecatini Eating Disorder Treatment Center.
"College and Bulimia: Managing Back to School Stress"
@ Dr. Kim Dennis
Kim Dennis, MD is CEO and Medical Director of Timberline Knolls Residential Treatment Center.