Pregnancy is a joyous time for many women. It can be a blessing to those who are wanting a child and a wonderful journey as you prepare for your baby. It can take immense strength and courage, both emotional and psychological strength to get through pregnancy and a lifetime of child raising.
When a woman is pregnant, the nourishment of the baby comes from the mother, what she eats and drinks. It takes the entire female body to support the growth and development of the baby [1].
If a woman is not at a healthy place with their body, nourishment to the baby can leave the mother in a starved state which can lead to depression, exhaustion, and stress both mom and baby.
Risks with Pregnancy and Anorexia
There are various risks to women who are struggling with a relapse in eating disorders and are pregnant [1]. Those women who are anorexic and relapsing during pregnancy, may not gain enough weight to support the baby or pregnancy.
If the baby is carried to full term, then the baby could be of low weight and have health issues. If a female is relapsing with bulimia and purging continues through pregnancy, there is a risk of dehydration, chemical imbalances, and cardiac irregularities. Women who binge eat and are overweight during pregnancy can develop high blood pressure and/or gestational diabetes.
It is important, to be honest with your OBGYN about your eating disorder history and symptoms, and warning signs of your eating disorder. Some OB's may require additional prenatal appointments to follow your care more closely and the development and growth of your baby.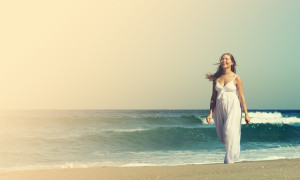 It is also essential to meet with a dietician or nutritionist to get on a healthy, balanced eating plan for your pregnancy and postpartum needs. At most hospitals in the U.S. offer classes around pregnancy, childbirth, child development, and parenting skills to help both mothers and fathers know how to care for self and the baby.
Pregnancy can complicate eating disorder symptoms as changes in the body can increase anxiety and fear around weight gain.
In clinical studies, women with eating disorders are at risk for postnatal depression when compared to the general population [2].
There are numerous risks for women who are pregnant such as malnutrition, dehydration, longer healing time for cesarean, episiotomy or tearing. High blood pressure and risk of diabetes is also risks for women with an eating disorder [3].
Relapsing Happens
Relapsing does occur with those who are pregnant and comes with warning signs. Many women find it distressing to handle the change in their shape and body during pregnancy, the psychological and emotional shifts that occur, and the overwhelming feeling of raising a child.
Some individuals, whether known or not, will want to comment on the size of your baby while pregnant or weight gain. Others may comment on the stressors of parenthood after delivery.
Try to ignore these comments and focus on the joys that come with pregnancy and the awe in its marvelment. You might find yourself weighing during pregnancy, and if so, talk with your physician to see if they can share your weight with you. Often, it is common for providers not to share your weight at check-ups.
It is important that if you find yourself skipping meals or snacks, continue with binging and purging or using laxatives or other compensating behaviors that you see your OB GYN immediately and schedule ongoing counseling and nutritionist appointments.
When feeling that you might be in a relapse with your eating disorder, be honest with your treatment team and OB GYN. It is something that cannot wait or be hidden as damage can be done to you and your baby that can occur during the pregnancy and after delivery for the baby. Your health and your baby's health is the utmost importance.
Seeking help can be scary, but important. There are various options for treatment in the form of residential treatment, partial hospitalization, day treatment, intensive outpatient treatment, and outpatient weekly therapy.
There is also peer support groups that are within the community and open for a minimal fee to those who are wanting a more inexpensive way to seek help for keeping on track with their recovery.
The first step is being honest with your OB-GYN, then getting a referral list for providers who specialize in eating disorders and pregnancy within your area. From there you will receive an assessment and recommendation for treatment level.
A team approach to pregnancy is important. Having regular appointments with your physician, counselor, nutritionist, and psychiatrist are essential for maintaining recovery and a good balance in life while enjoying pregnancy.
In conclusion, being able to seek treatment during a relapse is a way to regain recovery while pregnant. It can ensure proper health for both you and your baby. Recovery from relapse is possible while pregnant and there is support for you out there.
Gaining support from loved ones is also a wonderful place to start to have friends and family who can go with you to meetings and appointments and cheer you on in your recovery process.
---
About the Author: Libby Lyons is a Licensed Clinical Social Worker and Certified Eating Disorder Specialist (CEDS). Libby has been practicing in the field of eating disorders, addictions, depression, anxiety and other comorbid issues in various agencies. Libby has previously worked as a contractor for the United States Air Force Domestic Violence Program, Saint Louis University Student Health and Counseling, Saint Louis Behavioral Medicine Institute Eating Disorders Program, and has been in Private Practice.
Libby currently works as a counselor at Fontbonne University and is a Adjunct Professor at Saint Louis University, and is a contributing author for Addiction Hope and Eating Disorder Hope. Libby lives in the St. Louis area with her husband and two daughters. She enjoys spending time with her family, running, and watching movies.
---
References:
[1]: Pregnancy and Eating Disorders. (n.d.). Retrieved June 20, 2017, from https://www.nationaleatingdisorders.org/pregnancy-and-eating-disorders
[2] Ward, V. B. (2008, January 12). Eating disorders in pregnancy. Retrieved June 20, 2017, from https://www.ncbi.nlm.nih.gov/pmc/articles/PMC2190274/
[3] Golden, C. (n.d.). Eating disorders and pregnancy. Retrieved June 20, 2017, from https://www.eatingdisorders.org.au/eating-disorders/eating-disorders-children-teens-and-older-adults/eating-disorders-pregnancy
---
The opinions and views of our guest contributors are shared to provide a broad perspective of eating disorders. These are not necessarily the views of Eating Disorder Hope, but an effort to offer discussion of various issues by different concerned individuals.
We at Eating Disorder Hope understand that eating disorders result from a combination of environmental and genetic factors. If you or a loved one are suffering from an eating disorder, please know that there is hope for you, and seek immediate professional help.
Published on August 29, 2017.
Reviewed By: Jacquelyn Ekern, MS, LPC on August 29, 2017.
Published on EatingDisorderHope.com