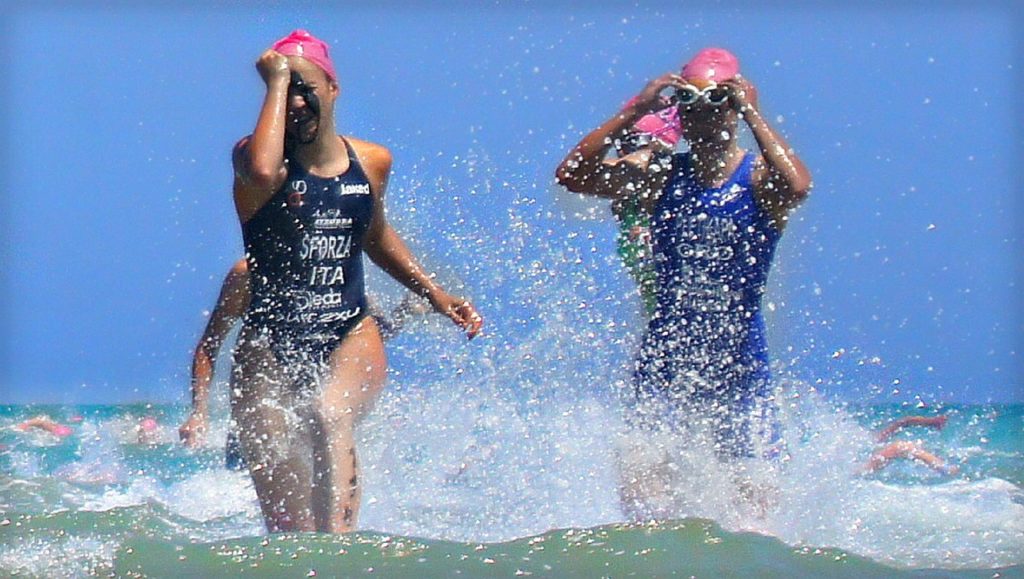 The world of professional sports can be high-stress and is often accompanied by intense pressure to overperform. Unfortunately, athletes can also feel pressure to meet certain standards related to weight which often leads to disordered eating behaviors in athletes.
Certain sports, such as wrestling and boxing, have specific weight classes that athletes must be mindful of in order to participate. However, athletes across many sports can feel the burden of weight loss and weight management, even if their sport of choice does not have set weight classes.
This pressure often leads to disordered eating, and a high number of athletes are living with eating disorders as they strive toward their own perception of an ideal weight. For many years, it was common and acceptable for athletes to demonstrate excessive efforts to manage their weight.
Coaches once thought of overtraining and excessive attention to caloric intake as true dedication. In recent times, these can more clearly be viewed as signs of eating disorder pathology that must be addressed with treatment.
Competitive athletes remain at a higher risk of developing eating disorders than individuals in the general population.
However, with more education and public awareness about the presentations of certain mental health conditions, there has been more attention given to athletes who are experiencing eating disorders such as anorexia nervosa, bulimia nervosa, laxative abuse, and body dysmorphic disorder.
These are serious mental health conditions, and recovery from eating disorders requires a comprehensive treatment approach to address these conditions in athletes fully.
Risk for Developing Disordered Eating Behaviors in Athletes
Research from the International Journal of Eating Disorders analyzed elite adolescent athletes who are experiencing eating disorders. Results showed that high-risk groups included athletes participating in sports with weight classes, athletes with strong emotions related to weight, female athletes, and male athletes in sports focused on endurance or power.
There is a known link between the environment and developing disordered eating behaviors in athletes.
Athletic environments are known for their often harsh and competitive nature.
Such an environment may place athletes at risk for feeling pressure from peers, coaches, and parents to reach an unrealistic standard.
This often causes most athletes to incorrectly assume that excessive attention to weight, training, and caloric intake will lead to improved athletic performance.
These patterns of thinking, along with others associated with eating disorders, may be difficult to change if athletes remain in a high-stress environment. For this reason, athletes should seek specialized eating disorder treatment to learn strategies to promote successful and healthy performance while working toward recovery.
How to Prevent or Manage an Eating Disorder While Participating in Competitive Sports
Find healthy athletes and coaches to connect with. Competitive athletics may place an emphasis on individual accomplishments, but most sports encourage athletes to work as a team. This teamwork mentality should be applied to your mental health, and you should feel comfortable seeking support and encouragement from your coaches, trainers, and peers who have a healthy body image. Not only will these connections help keep you on track during your athletic career, but such relationships will also carry you through the recovery process.
Educate yourself on nutrition. Learn more about what constitutes a healthy diet and how you can give your body the appropriate amount of energy to train and perform well. Knowledge is a form of growth that can propel your treatment process. Concepts that are central to your recovery include good nutrition, basic food groups, healthy cooking, and diets that best support active athletes. This education will give you the tools you need to manage your condition on a daily basis.
Engage in healthy social activities. Some sports teams have an atmosphere of competition that can make athletes feel overworked, stifled, or underappreciated. By encouraging leisure activities with your team members in a more relaxed environment, you can focus on building or strengthening the relationship you have with your teammates rather than encouraging competition and overperformance. Such outings also give you time to rest and relax in a different environment, which can help lower your stress levels and keep you on the path to eating disorder recovery.
Stay in tune with your body. If you are experiencing major changes in energy or mood or experiencing muscle and joint pain, your current athletic routine may be doing more harm than good. This puts you at risk for physical injury and makes you more likely to experience worsening symptoms of an eating disorder. If you are having difficulty balancing your views on weight, exercise, and diet, reach out to find the eating disorder treatment you need to live a full and healthy life.
---
References:
[1] Bonci, C.M.; Bonci, L.J.; Granger, L.R.; Johnson, C.L.; Malina, R.M.; Milne, L.W.; … and Vanderbunt, E.M. (2008). National Athletic Trainers' Association position statement: Preventing, detecting, and managing disordered eating in athletes. Journal of Athletic Training, 43(1), 80-108. doi: 10.4085/1062-6050-43.1.80 [2] Giel, K.E.; Hermann-Werner, A.; Mayer, J.; Diehl, K.; Schneider, S.; Thiel, A.; and Zipfel, S. (2016). Eating disorder pathology in elite adolescent athletes. International Journal of Eating Disorders, 49(6), 553-562. doi: 10.1002/eat.22511 [3] Maaranen-Hincks, A.; Foss, J.; Galli, D.; Visek, A.J. (2015). Eating disorders in sports. Exercise and Sport Psychology. Retrieved from APA Divisions website: https://www.apadivisions.org/division-47/publications/sportpsych-works/eating-disorders.pdf
---
About The Sponsor
McCallum Place
is an eating disorder treatment center with locations in St. Louis, Missouri, and Kansas City, Kansas. We provide comprehensive treatment for adolescents and adults. We also offer a specialty treatment program for athletes who are living with eating disorders. Our experienced treatment team works closely with each patient to ensure that they play a central role in their recovery process. We offer a full range of services to meet the unique needs of each patient and address all issues related to the treatment of eating disorders.
---
The opinions and views of our guest contributors are shared to provide a broad perspective of eating disorders. These are not necessarily the views of Eating Disorder Hope, but an effort to offer a discussion of various issues by different concerned individuals.
We at Eating Disorder Hope understand that eating disorders result from a combination of environmental and genetic factors. If you or a loved one are suffering from an eating disorder, please know that there is hope for you, and seek immediate professional help.
Reviewed & Approved on October 4, 2019, by Jacquelyn Ekern, MS, LPC
Published October 4, 2019, on EatingDisorderHope.com