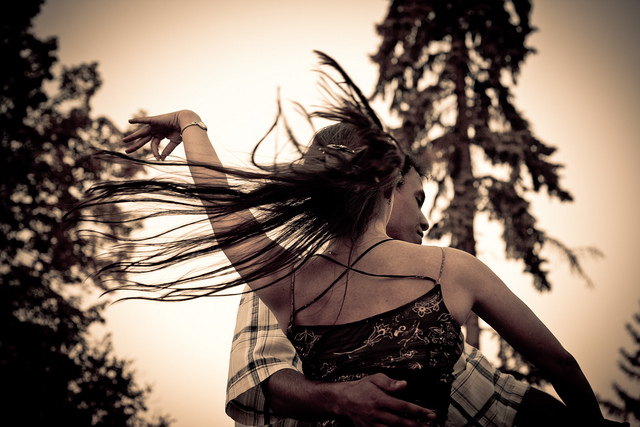 Developing a Movement Group in Inpatient Treatment – Part 1
One research study showed great guidelines for movement in eating disorder recovery, and that was helpful for us in basing our movement group.
Basic Guidelines for Movement Group
For dance therapy or movement group, first and foremost, it talks about the importance of having a multidisciplinary team which would include experts in exercise, nutrition, mental health, medicine, and physical therapy.
This allows the program to cater to the individual's exercise and needs.
Participation is absolutely contingent on the individual adhering to our eating disorder treatment plan that we set for them, therefore, following guidelines of the meal plan, adhering and participating in groups, etc.
As far as medication, we want to make sure the individual is safe and stable, not experiencing dizziness or stasis. We hope to normalize their lab values, have an EKG that is normal, comfort in walking, etc.
It might also be helpful to create a written contract or agreement or commitments such as commitment to my body, treatment, recovery, team, people running the movement group, etc.
This allows the individual to have some accountability while also giving them an agreed-upon goal or safety constraint so that we are transparent with what we expect.
We also want to include some sort of educational component, so, each part of movement group would begin with that. We also want to focus on positive reinforcement.
One study indicated that unsupervised exercise results in over-exercise, so, when we are actually implementing a specific form of exercise, they are less likely to engage in over-exercise.
We gradually build their movement plan, beginning with less movement and slowly increasing. This looks different for each person, and it is based on their needs.
The mode of exercise is also important to consider. I have looked into studies on what kind of movements are recommended and what I found was that resistance training for weight restoration was indicated for Anorexia, which makes sense as it reduces that drive for thinness and body dissatisfaction.
When carefully monitored, it doesn't need to turn into a compensatory behavior.
We emphasize that nutrition should support the movement chosen. Then, the dietitian should work in collaboration with support from the therapist and medical team all to determine the way it looks.
Finally, we work through de-briefing, discussing what happened in movement group, how it felt afterward how to move forward with this plan, any sensations or emotions that came up.
Why the Team Approach?
One of the main reasons a team approach is s useful is that it is trauma-informed and it is found that having such a dynamic team allows for more natural collaborations between clinicians and clients as well as reduces that feeling of a power differential between a clinician and a client.
This can offer clinicians a great way to address resistance from multiple perspectives and can be a way to educate clients about resources that are available to them so that it becomes less scary to seek out help from a nutritionist or physical therapist outside of treatment.
The team also offers individuals more flexibility and range of resources. This lends itself to being a patient-centered group.
It also helps clinicians to lessen their own bias and attachment to specific theoretical approaches. This offers some flexibility in what the clients are hearing as well so they can get multiple perspectives on treatment.
The multi-disciplinary team is also holistic in nature, looking at the whole client and considering their bio, psycho, social, spiritual health instead of just looking at the mental or just the physical.
Finally, it is a way for us to avoid staff-splitting. In eating disorders, in particular, there is a high tendency to villainize the nutritionist or dietician.
Clients will come to movement groups and be frustrated saying, "they don't let me move that much, and I'm angry at them" and this way we, as a team, talk about the appropriateness of movement and are on the same page as to why they may be restricted in moving.
This allows the individual to see that we all work together. This lets the person know that it isn't about one staff member or being in a group where they are comfortable, or with another staff member feeling like things are harsher. We are looking at and working together on the whole person.
For the dietitian, this is important because we do look at mind, body, and spirit, but dietitians are unable to fully connect with the individual in the same way the therapist can.
It also allows for the recognition that there are a lot of physical and medical complications and facets that need to be considered as far as movement. So, having that input is valuable to avoid causing more emotional or physical harm.
Impacts of Movement on Mental Health
There are many benefits to movement on mental health, so, let's go through a few. It tends to decrease an individual's fight or flight hormones, and it helps to calm them at the moment.
Movement also increases serotonin (which helps to regulate their mood) as well as increasing endorphins, tolerance for rapid heart movement, a brain protein called BDNF (which increases growth or nerve fibers), and energy.
In addition, movement decreases feelings of fatigue and depression. It can be meditative, and it can impact self-esteem positively.
Outdoor movement also has particular benefits such as increasing Vitamin D, and studies indicate that even a 5-minute walk in nature or exposing oneself to plants can lift moods.
We had a particular client with a trauma history who was a Veteran and had a history of low self-worth and attaching her self-worth to the amount of physical activity she could do.
She was a mixed-martial arts fighter and used to box. However, she sustained an injury and ended up having an uncomfortable relationship with her body and that outlet.
We found that, by slowing down a little bit, and by finding a way in through Tai Chi, which felt similar to the martial arts with which she's familiar, we were able to get her back to the present moment when she felt like jumping out into dissociation or having flashbacks.
This is because movement happens in the present moment and Tai Chi, in particular, takes a great deal of intentional focus and breathwork.
As such, we met that intolerable feeling with a tolerable movement.
Please See
Excessive Exercise & Eating Disorders – Movement of Recovery – Part I
Excessive Exercise & Eating Disorders – Movement of Recovery – Part II
---
Source:
Virtual Presentation by Maggie Garrity, RD, LDN, Director of Nutrition Services Timberline Knolls and Natalie Breitmeyer, DMT/Yoga Therapist in the December 8, 2018, Eating Disorder Hope Virtual Conference III: Blasting Through Bias: A Deep Dive into Underserved Populations and Global Issues 2018
Please visit the Virtual Conference page for other presentations.
---
Author: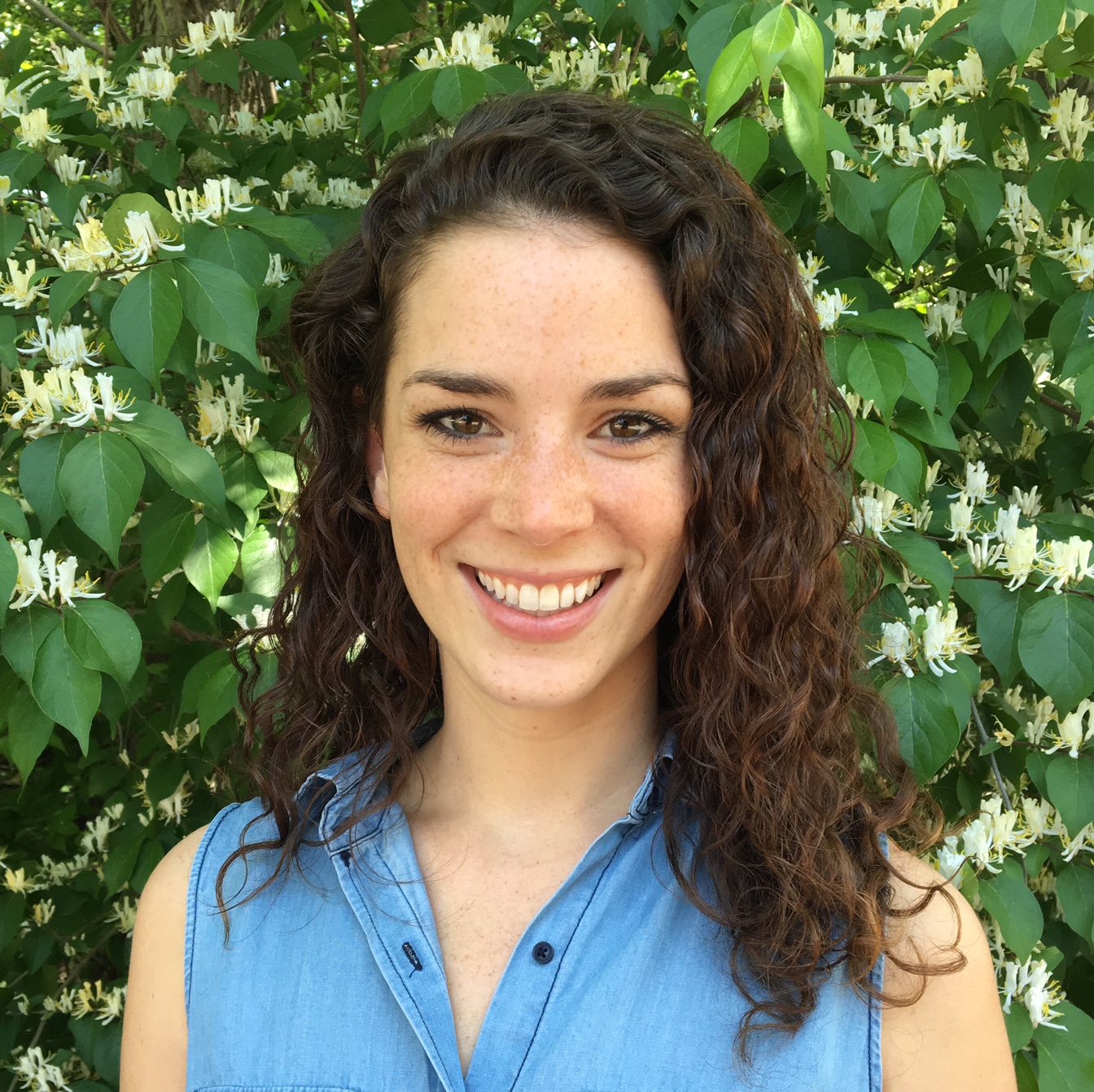 Margaret Garrity, RD, LDN is the Director of Nutrition Services and her job entails many duties. She oversees the dietitians and diet technicians, carries a caseload of adolescents, supervises the menu and meal planning stages and develops nutrition-related protocols. She also implements current nutrition recommendations, participates in community outreach and trains dietitians. Prior to joining Timberline Knolls, Maggie was the Nutrition Manager at Revolution in Chicago. She started with Timberline Knolls as a diet technician and progressed to a Registered Dietitian. Maggie attended Eastern Illinois University for her undergraduate degree in Dietetics and Nutrition and then completed her dietetic internship at Ingalls Memorial Hospital. She is a member of the Academy of Nutrition and Dietetics, Behavioral Health DPG and South Suburban Academy of Nutrition and Dietetics. Learn More About Margaret Garrity, RD, LDN 
Natalie Breitmeyer, MA, LPC, R-DMT, RYT is currently working as a licensed professional counselor, dance/movement therapist, and yoga specialist for Timberline Knolls in Lemont, Illinois. She received her MA in Counseling and Dance/Movement Therapy from Columbia College Chicago and trained as a yoga teacher with Yogaview Chicago. Natalie is a faculty member at Hubbard Street Dance Chicago's Lou Conte Dance Studio where she teaches yoga and modern dance. Natalie engages with clients from a humanistic, culturally and trauma-informed lens, and incorporates somatic psychology, yoga philosophy, play therapy, and creative arts therapies into her clinical counseling work. Prior to becoming a counselor, Natalie worked as a freelance dance and theater artist in Chicago and Seattle. She received her BFA in Theater with an emphasis in playwriting and directing from Cornish College of the Arts in Seattle. Learn More About Natalie Breitmeyer, MA, LPC, R-DMT, RYT
---

About the Transcript Editor: Margot Rittenhouse, MS, NCC, PLPC is a therapist who is passionate about providing mental health support to all in need and has worked with clients with substance abuse issues, eating disorders, domestic violence victims, and offenders, and severely mentally ill youth.
As a freelance writer for Eating Disorder and Addiction Hope and a mentor with MentorConnect, Margot is a passionate eating disorder advocate, committed to de-stigmatizing these illnesses while showing support for those struggling through mentoring, writing, and volunteering. Margot has a Master's of Science in Clinical Mental Health Counseling from Johns Hopkins University.
---
The opinions and views of our guest contributors are shared to provide a broad perspective of eating disorders. These are not necessarily the views of Eating Disorder Hope, but an effort to offer a discussion of various issues by different concerned individuals.
We at Eating Disorder Hope understand that eating disorders result from a combination of environmental and genetic factors. If you or a loved one are suffering from an eating disorder, please know that there is hope for you, and seek immediate professional help.
Published on February 7, 2019.
Reviewed & Approved on February 7, 2019, by Jacquelyn Ekern MS, LPC
Published on EatingDisorderHope.com