Eating Disorder Hope Virtual Conference III:
Blasting Through Bias: A Deep Dive into Underserved Populations and Global Issues

Reviews from our Presenters & Attendees:
" I was glad Jacquelyn was able to talk me into doing the interview in advance. She did an excellent job of setting the stage for an in-depth conversation that allowed for an exchange of ideas and creative ways of exploring the mysteries of Anorexia Nervosa"~ Adrienne Ressler, LMSW, CEDS, F.iaedp, Renfrew Center
"Thank you, and again what a fabulous webinar. My supervisor and I watched it throughout the day, separately, and this morning, we couldn't stop talking about all of the information and how we hope to start implementing some of the techniques here at POWER" ~ Judy Acheson, MA, NCC, LPC
"The speakers were so insightful and very experienced in their work and knowledge about eating disorder. I have anorexia and am in recovery. Its given me much to think about and reflect on.  Love from Australia!" ~ Anonymous
---
Special Thanks to our Conference Sponsors
Platinum Virtual Conference III Sponsors
---
Silver Virtual Conference III Sponsor
---
Bronze Virtual Conference III Sponsors
---
Conference Presentations
Keynote Speaker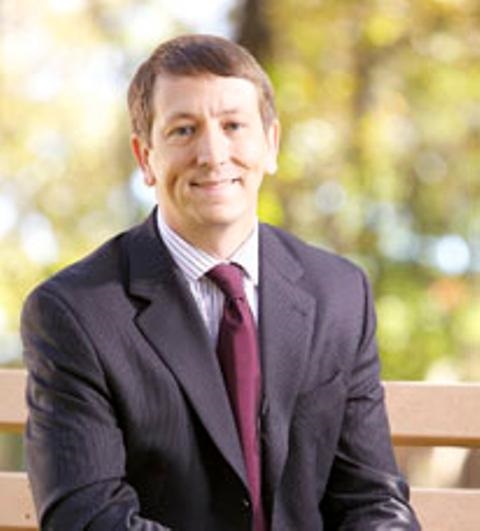 Presenter: Scott E. Moseman, M.D., CEDS – Medical Director of Laureate Eating Disorders Program
Title: Practical Neurobiology for Clinicians
View This Presentation

Scott E. Moseman, M.D., CEDS has worked with the Laureate Eating Disorders Program since completing his child psychiatry training in 2004. He currently serves as medical director of the program.
Dr. Moseman is a board-certified child and adolescent psychiatrist who received his fellowship training at Western Psychiatric Institute and Clinic in Pittsburgh, Pennsylvania, where he served as chief fellow. He received his medical training from Texas A&M Health Science Center and completed his adult psychiatric training at the University of Arizona.
Dr. Moseman has spoken internationally on topics related to child psychiatry and eating disorders. Currently, he is collaborating with Sahib Khalsa, MD, Ph.D., at the Laureate Institute for Brain Research to study neural circuits associated with eating disorders, nutrition and body image using the facility's state-of-the-art fMRI and float clinic. Dr. Moseman is a strong advocate for families of eating disorders patients and has served on the board for the Oklahoma Eating Disorders Association, the American Academy of Child and Adolescent Psychiatry and as co-chairman of the Academy for Eating Disorders special interest group on child and adolescent eating disorders. He also maintains an outpatient practice with specific areas of interest including eating, mood and anxiety disorders. Learn more about Scott E. Moseman, M.D., CEDS. Learn More About Scott E. Moseman, M.D., CEDS
---
Presenters: Maggie Garrity, RD, LDN, Director of Nutrition Services Timberline Knolls
and
Natalie Breitmeyer, DMT/Yoga Therapist
Title: Movement of Recovery
View This Presentation – Margaret Garrity, RD, LDN is the
Director of Nutrition Services and her job entails many duties. She oversees the dietitians and diet technicians, carries a caseload of adolescents, supervises the menu and meal planning stages and develops nutrition-related protocols. She also implements current nutrition recommendations, participates in community outreach and trains dietitians. Prior to joining Timberline Knolls, Maggie was the Nutrition Manager at Revolution in Chicago. She started with Timberline Knolls as a diet technician and progressed to a Registered Dietitian. Maggie attended Eastern Illinois University for her undergraduate degree in Dietetics and Nutrition and then completed her dietetic internship at Ingalls Memorial Hospital. She is a member of the Academy of Nutrition and Dietetics, Behavioral Health DPG and South Suburban Academy of Nutrition and Dietetics. Learn More About Margaret Garrity, RD, LDN 
View This Presentation – Natalie Breitmeyer, MA, LPC, R-DMT, RYT is currently working as a licensed professional counselor, dance/movement therapist, and yoga specialist for Timberline Knolls in Lemont, Illinois. She received her MA in Counseling and Dance/Movement Therapy from Columbia College Chicago and trained as a yoga teacher with Yogaview Chicago. Natalie is a faculty member at Hubbard Street Dance Chicago's Lou Conte Dance Studio where she teaches yoga and modern dance. Natalie engages with clients from a humanistic, culturally and trauma-informed lens, and incorporates somatic psychology, yoga philosophy, play therapy, and creative arts therapies into her clinical counseling work. Prior to becoming a counselor, Natalie worked as a freelance dance and theater artist in Chicago and Seattle. She received her BFA in Theater with an emphasis in playwriting and directing from Cornish College of the Arts in Seattle. Learn More About Natalie Breitmeyer, MA, LPC, R-DMT, RYT
---
Presenter: Travis Stewart, LPC, NCC, MATS – Director of Marketing & Business Development at McCallum Place Eating Disorder Centers
Title: Body Views: Exploring How Various Views of the Body Contribute to and Heal Body Hatred
View This Presentation
Travis Stewart, LPC, NCC, MATS is the Director of Marketing & Business Development at McCallum Place Eating Disorder Centers. He has worked in the field of eating disorders since 2003 in both clinical and marketing roles at every level of care. He brings a unique blend of clinical expertise and communication skills to his role with McCallum Place. He is passionate about connecting people to resources and experiences that are transformative and healing.
Travis graduated from the University of Nebraska in 1991 with a degree in advertising and immediately began working with the international ministry of The Navigators, mentoring students. After 8 years, his desire to better understand how people change and heal led to obtaining a Master of Arts in Counseling (2001) and a Master of Arts in Theological Studies (2003) from Covenant Seminary in St. Louis, Missouri where he now lives with his family. Learn More About Travis Stewart, LPC, NCC, MATS
---
Presenter: Claire Mysko, MA – Chief Executive Officer of the National Eating Disorders Association
Title: Eating Disorders are Color Blind: Listening, Correcting Imbalances, and Offering Hope
View This Presentation

Claire Mysko is an internationally recognized leader in eating disorders advocacy and education. She is the author of Does This Pregnancy Make Me Look Fat? The Essential Guide to Loving Your Body Before and After Baby and You're Amazing! A No-Pressure Guide to Being Your Best Self, which received an Amelia Bloomer Award for outstanding feminist books for young readers.
Claire has appeared as an expert on 20/20, Good Morning America, CNN, and in The New York Times, The Wall Street Journal, Glamour, and Teen Vogue among others. She currently serves as Chief Executive Officer of the National Eating Disorders Association. Learn More About Claire Mysko
---
Register Here!
*Upon submitting your information and payment, you will receive a confirmation email that you have been registered for this event!