Developing a Movement Group in Inpatient Treatment – Part 2
What is "Appropriate" Movement?
It is imperative for us to consider what appropriate movement is for someone in recovery.
We want individuals to engage in Movement Therapy that helps them increase flexibility in the way that they view or think of physical movement.
As such, we try to introduce a range of physical activity and movements so that residents have the ability to see that so much is available to them.
We look for purposes of movement that aren't just about confrontation for eating and not just looking at exercise as a way to lose weight. But, we are looking at movement as a natural state of the human body and as a way of regulating mood, feeling strong, finding a sense of self, feeling pride.
We are looking at movement as both functional and expressive. So, gardening, for example, may be functional, but it also has some expressivity in there.
We help individuals to look at movement as a form of body connection and connection to the internal self, not only considering, "what am I doing on the outside?" but "what does it feel like on the inside?"
We tie the movement therapy to nutrition and consider what nutritional changes need to be made for certain movements such as drinking more water, etc.
Finally, we do this movement in a small group and in a safe space, with at least two facilitators in the room, so we have multiple eys on residents.
We also have the same rules as any other group to make sure you respect yourself and others and make sure you're coming in with practice of non-judgment toward self and others knowing that it is very vulnerable work.
This group occurs 10-60 minutes, 3 to 5 times a week.
We begin to slow at the 10-minute mark, showing residents 10 minutes is a perfectly fine amount of movement in a day, and build up from there.
Practical Application of Movement Therapy
The fundamental dance movement therapy outline involves starting with a check-in, an introduction to the topic of the week, having an experiential for clients to engage the week's topic through movement or other creative means, then a development of an individual movement plan, and then a check-out.
Assessment
In working with movement, we first start by gauging the resident's current relationship with exercise, asking what they engage in as compensatory or compulsive behaviors and what this means to them.
A helpful tool is a hand-out that actually looks like a clock where the resident tracks when they are thinking about exercise, when they are actually exercising, where they are sleeping or doing other things throughout their day.
You can look at this at the beginning of the movement therapy group as well as in discharge to see how it may have changed through treatment.
We also use a movement questionnaire about the intention of movement, what's going on for you before, during, and after, negative thoughts during a workout, what coping skills can you utilize, etc.
We use the Obligatory Exercise Questionnaire that looks at rating thoughts on the application of thoughts toward movement, what kinds of movement, etc.
Goals of Group
The general goals we have of the group are being with individuals practicing and processing physical activity with the supervision of treatment team members.
We also hope to increase flexibility in attitudes toward physical activity as well as nutritional requirements to support physical activity.
Finally, inviting residents to practice integrating multiple aspects of treatment.
Please See
Excessive Exercise & Eating Disorders – Movement of Recovery – Part I
Excessive Exercise & Eating Disorders – Movement of Recovery – Part II
Excessive Exercise & Eating Disorders – Movement of Recovery – Part III
---
Source:
Virtual Presentation by Maggie Garrity, RD, LDN, Director of Nutrition Services Timberline Knolls and Natalie Breitmeyer, DMT/Yoga Therapist in the December 8, 2018, Eating Disorder Hope Virtual Conference III: Blasting Through Bias: A Deep Dive into Underserved Populations and Global Issues 2018
Please visit the Virtual Conference page for other presentations.
---
Author: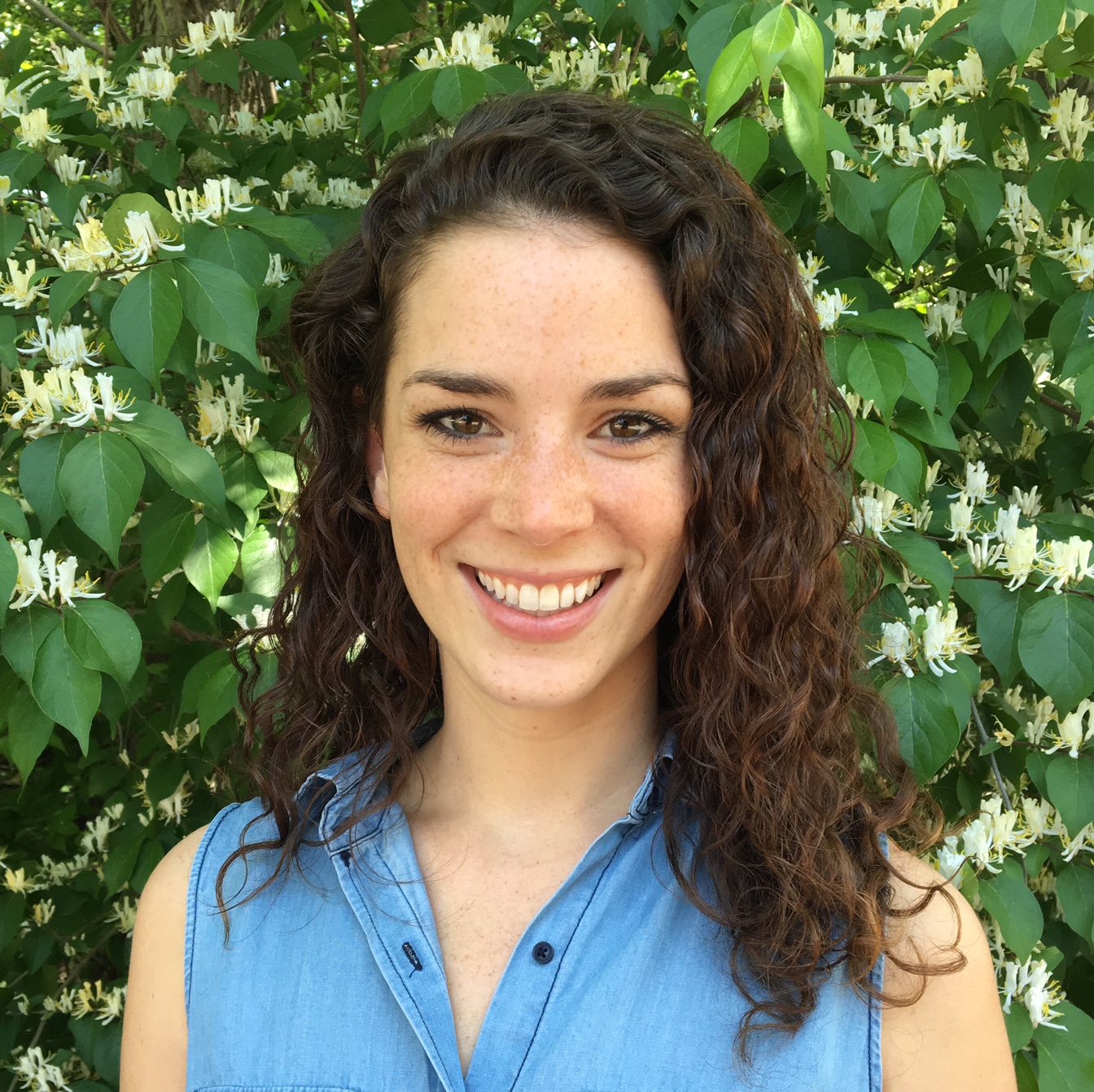 Margaret Garrity, RD, LDN is the Director of Nutrition Services and her job entails many duties. She oversees the dietitians and diet technicians, carries a caseload of adolescents, supervises the menu and meal planning stages and develops nutrition-related protocols. She also implements current nutrition recommendations, participates in community outreach and trains dietitians. Prior to joining Timberline Knolls, Maggie was the Nutrition Manager at Revolution in Chicago. She started with Timberline Knolls as a diet technician and progressed to a Registered Dietitian. Maggie attended Eastern Illinois University for her undergraduate degree in Dietetics and Nutrition and then completed her dietetic internship at Ingalls Memorial Hospital. She is a member of the Academy of Nutrition and Dietetics, Behavioral Health DPG and South Suburban Academy of Nutrition and Dietetics. Learn More About Margaret Garrity, RD, LDN 
Natalie Breitmeyer, MA, LPC, R-DMT, RYT is currently working as a licensed professional counselor, dance/movement therapist, and yoga specialist for Timberline Knolls in Lemont, Illinois. She received her MA in Counseling and Dance/Movement Therapy from Columbia College Chicago and trained as a yoga teacher with Yogaview Chicago. Natalie is a faculty member at Hubbard Street Dance Chicago's Lou Conte Dance Studio where she teaches yoga and modern dance. Natalie engages with clients from a humanistic, culturally and trauma-informed lens, and incorporates somatic psychology, yoga philosophy, play therapy, and creative arts therapies into her clinical counseling work. Prior to becoming a counselor, Natalie worked as a freelance dance and theater artist in Chicago and Seattle. She received her BFA in Theater with an emphasis in playwriting and directing from Cornish College of the Arts in Seattle. Learn More About Natalie Breitmeyer, MA, LPC, R-DMT, RYT
---

About the Transcript Editor: Margot Rittenhouse, MS, NCC, PLPC is a therapist who is passionate about providing mental health support to all in need and has worked with clients with substance abuse issues, eating disorders, domestic violence victims, and offenders, and severely mentally ill youth.
As a freelance writer for Eating Disorder and Addiction Hope and a mentor with MentorConnect, Margot is a passionate eating disorder advocate, committed to de-stigmatizing these illnesses while showing support for those struggling through mentoring, writing, and volunteering. Margot has a Master's of Science in Clinical Mental Health Counseling from Johns Hopkins University.
---
The opinions and views of our guest contributors are shared to provide a broad perspective of eating disorders. These are not necessarily the views of Eating Disorder Hope, but an effort to offer a discussion of various issues by different concerned individuals.
We at Eating Disorder Hope understand that eating disorders result from a combination of environmental and genetic factors. If you or a loved one are suffering from an eating disorder, please know that there is hope for you, and seek immediate professional help.
Published on February 8, 2019.
Reviewed & Approved on February 8, 2019, by Jacquelyn Ekern MS, LPC
Published on EatingDisorderHope.com