Support groups also often referred to as self-help groups. They consist of a group of people who gather to share common problems and experiences associated with a particular condition, illness, or personal circumstance.
In a support group, people are able to talk with other individuals who understand what they are going through and can share insights and offer support [1, 2].
Getting Started
At any given time, over 6.35 million Americans are participating in self-help groups, and about 15 million have participated in a support group at some time in their life [2].
Support groups are made up of peers that are connected by a particular illness or issue. Typically, they are small in size and led by a volunteer or professional. Attendance is voluntary for the support groups and groups are on an ongoing basis.
When creating a support group, first decide on the group's purpose and who you would like to reach [3]. It can be helpful to write out a vision and mission statement for your support group. Look into regional or national groups to see if there are larger organizations that you can connect with. Sometimes linking with a larger organization can offer resources and assistance with setting up a new support group.
The group function is also important to consider. Are you wanting to offer emotional support, education, or social action through the support group? Mixing the models may not be a good idea because the dynamics and tasks associated with each are different. Also, understand that the function of a group will affect its composition. People will tend to select support groups which are consistent with the needs they are currently experiencing.
Secondly, decide on the group's meeting time, place, and duration [2]. Support groups can be open-ended or meet for a specific time period. Some support groups work around a recovery-based book or program, and some are open-ended where there is a different topic each week.
Also deciding if the group will be open to new members at any time, or closed and members are able to join at specific times. Some organizations or individuals offer both types of support groups. Typically when deciding on a time and day, evenings or weekends are best to accommodate those who may work or be in school.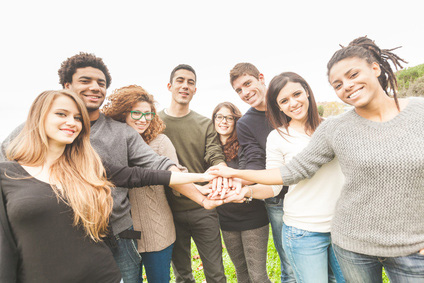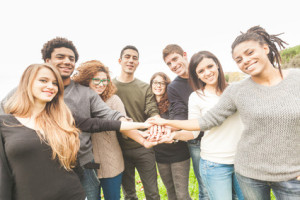 You want to look at your demographic and offer a time that will work for a majority of people for maximum attendance. Location needs to be easily accessible and where individuals feel comfortable.
If you are not planning to be the group leader, being able to pick an individual or professional to be the leader is essential. It is important to assess the person for ability to open and close the group, set the tone for discussion, and help members learn how to listen and offer support, as well as deal with any issues that might arise during the group meeting.
Ideally, a group leader needs to posses certain qualities [2]. First is being flexible with their schedule, having energy and positive attitude. They need to have experience in leading support groups, and be able to work with others. A support group leader also needs to have a desire to run the group and an interest in the topic and commitment to help others.
A few other things to consider when starting a support group include deciding upon the frequency of the group meeting, duration of meeting, and whether refreshments will be served.
Typically, support groups meet once a week to maintain commitment and consistency. Support groups can last from 1 hour to 2 hours. Usually more than 2 hours can be a major time commitment for members and emotionally tiring.
Refreshments can help members feel more at ease and offer a time for members to chat and become comfortable prior to the meeting starting. Some eating disorder support groups offer meal support, where members can eat dinner or snack in the group.
Spreading the Word About Your Support Group
Once you have established a meeting location, day, and time, it is important to get the information out about your support group. Sending emails or mailings to eating disorder outpatient centers and practitioners can be a good way to get the news out. Placing ads in newspapers or on social media is also a useful tool in spreading the word about the support group.
Using referrals can be helpful when spreading the word about your support group. Network with professionals and organizations within your area. Contact doctors, eating disorder and addiction centers, medical centers, and nutritionists about your group. Send out letters, brochures or flyers to the offices of those that treat eating disorders. You can also offer presentations to professionals regarding your support group.
Using the media is a great resource for getting information out. Sending out press releases to the local press can develop a story on your group to generate interest. Using social media can also be used to share your group's information. Word-of-mouth is a powerful tool to get members and interest.
Benefits of Starting a Group Near You
There are many benefits to peer support groups [3].  Some are that individuals who feel isolated with their eating disorder can meet others who are going through similar situations and can assist with support and feeling connected. Groups help empower individuals to solve issues that arise within recovery or illness. Emotional identification is essential with eating disorders, and within groups, members can assist with support and connection to others.
Members also act as role models for each other. Within the group, members are at different journeys within their recovery process, and it can be inspiring to see others at a recovered place, or overcoming similar challenges within the disorder.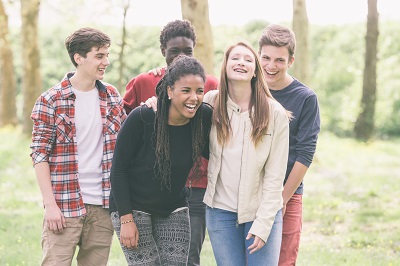 Another benefit is that support groups are a safe place to talk about personal issues, experiences, struggles, and thoughts. It can also be a first step in the recovery process to go to a support group where the person can get encouragement to start counseling.
In conclusion, support groups are a wonderful way to provide a service to your area. It is a way to reach out and assist other individuals, as well as give back to your community. With a little effort and minimal financial costs, it can make a significant impact in the lives of those struggling with an eating disorder.
---
About the Author: Libby Lyons is a Licensed Clinical Social Worker and Certified Eating Disorder Specialist (CEDS). Libby has been practicing in the field of eating disorders, addictions, depression, anxiety and other comorbid issues in various agencies. Libby has previously worked as a contractor for the United States Air Force Domestic Violence Program, Saint Louis University Student Health and Counseling, Saint Louis Behavioral Medicine Institute Eating Disorders Program, and has been in Private Practice.
Libby currently works as a counselor at Fontbonne University and is a Adjunct Professor at Saint Louis University, and is a contributing author for Addiction Hope and Eating Disorder Hope. Libby lives in the St. Louis area with her husband and two daughters. She enjoys spending time with her family, running, and watching movies.
---
References:
[1]: Starting an EDA meeting. (n.d.) Retrieved April 30, 2017, from http://www.4eda.org/publications.html
[2]: Creating and facilitatin peer support groups.  (n.d.). Retrieved April 30, 2017, from http://www.eatingdisordersanonymous.org/startmeeting.html
[3]: Starting a self-help group: some important decisions to consider. (n.d.). Retrieved May 03, 2017, from http://webs.wichita.edu/depttools/depttoolsmemberfiles/ccsr/Self%20Help%20Group%20Articles/Starting%20a%20SHG%20important%20decisions.pdf
---
The opinions and views of our guest contributors are shared to provide a broad perspective of eating disorders. These are not necessarily the views of Eating Disorder Hope, but an effort to offer discussion of various issues by different concerned individuals.
We at Eating Disorder Hope understand that eating disorders result from a combination of environmental and genetic factors. If you or a loved one are suffering from an eating disorder, please know that there is hope for you, and seek immediate professional help.

Published on May 16, 2017.
Reviewed By: Jacquelyn Ekern, MS, LPC on May 9, 2017.
Published on EatingDisorderHope.com