Amanda Schlitzer Tierney, MS, CSCS,  Riley Nickols, Ph.D., CEDS, Travis Stewart, MATS, LPC, NCC at The Victory Program at McCallum Place
Coaches, you play a vital role in the life of your athletes! Your words and actions have lasting meaning. While in this position of authority and influence, it is your responsibility to create a safe and supportive training environment, when developing your athletes.
Here are some guidelines to help you feel well-equipped to communicate with any athlete, especially individuals prone to struggles with disordered eating and exercise habits and/or athletes that have undergone eating disorder treatment and are in transition back into your sport environment and care.
Recommendations for Coaches – What to Avoid:
Do not give weight/body composition parameters to athletes (e.g., "You need to lose 10 pounds")
Abstain from public weigh-ins or posting athletes' weight, body composition and comparisons on training schedule, rankings and benchmarks.
Do not discuss calories or promote diets with your athletes.
Do not restrict what athletes "should" or "should not" eat (e.g., "Do not eat sugar before a match," "You need to lose X pounds to weigh-in next week.")
Don't try to be the athlete's savior or act as a therapist. Utilize the expertise of appropriate referrals to collaborate on care.
Don't be afraid to contact eating disorder professionals to make a referral or consult on a case. You don't need to have all of the answers!
Harmful Messages from Coaches (*Communicated by athletes with eating disorders):
"Commenting on my weight, shape, appearance"
"Comparing me to my teammates/other people in the class"
"The before and after weight loss competitions, between teammates, were triggering"
"Touching me without asking"
"Giving mixed messages"
"You look thin "or "You would be so much faster if you lost a few pounds"
"Praising me for clocking extra hours at the gym"
"You look so fit, keep up the good work"
"Praising my rigid routines or obsessive nature"
Recommendations for Coaches: What to Do:
Recognize the signs and symptoms of disordered eating and relative energy deficiency
Advocate that your athlete trains and competes at a weight that is individualized and optimal to sustain health and well-being.
Be aware of risks associated with allowing an athlete to train and compete when in a state of energy deficiency
Understand that high performance in sport does not always indicate good health
Performance may not decline immediately after unhealthy changes in weight, nutrition, exercise behaviors
Focus on developing an athletes' athletic skills, mental toughness and resilience, reaction time, agility, balance, knowledge of the game, how to navigate imperfect sport situations, etc.
Understand the misperception that leanness equates to performance improvements in sport
Collaborate with eating disorder professionals, athletic trainer, strength and conditioning coach, physician, sports dietitian to set appropriate limits around when to reduce or limit training
Stay within your area of expertise!
Defer to a sports dietitian/physician to establish a goal weight and when discussing weight/body composition recommendations
Understand and respect confidentiality
Discuss concerns privately with athletes and communicate a genuine concern for health.
Remember that the individual is a person first and an athlete second.
Have a list of resources available for your athletes and refer to an eating disorder professional if needed.
Provide consistent messages from medical/athletic/ mental health support staff
Model a healthy relationship with your body and food to your athletes
Make it a priority for your athletes to fuel and hydrate appropriately before, during, and after practices and competition
Recognize the importance of your role in your athletes' lives
Remember that you create/support an environment that either prevents or promotes eating disorders within your team.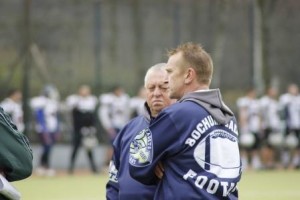 Helpful Messages (*Communicated by athletes with eating disorders):
"The coaches that made me feel safe and supported were the most helpful"
"I was in denial. It's hard to hear when someone confronts you with your own struggles. I was defensive and maybe a little mean. It was helpful when I had coaches that were consistent with their messages and continued to hold the boundary that my health means more than the awkward conversation"
"Just ask me if I am okay in a friendly and approachable manner"
"It's helpful when my coaches said, 'We are concerned about you. How are you doing mentally? Can we help at all?'"
"I had a coach approach my struggles with me by saying, 'It seems you hit a plateau. Why don't we set up a session with the dietician to see how to get the most out of our training'"?
"I feel like gyms and athletic departments should provide resources for eating disorders so that I could confidentially obtain support resources."
Announce to the whole team, "Remember to hydrate. Listen to your body"
"The coaches that talked about the importance of rest and recovery days made it more normalized and not something that made me feel lazy."
"I am not attached to an outcome with your sport performance or appearance; I just want you to be okay as a whole person."
---
Resources:
1. Association of Applied Sport Psychology, Eating Disorder Special Interest Group. Detection and Referral Resources: https://appliedsportpsych.org/about/special-interest-groups/eating-disorders/
2. NEDA (National Eating Disorder Association) coaches tool kit: https://www.nationaleatingdisorders.org/learn/help/coaches-trainers
3. Reardon C.L., Hainline B, Aron, C.M., et al. (2019). Mental Health in Elite Athletes. International Olympic Committee Consensus Statement. British Journal of Sports Medicine 53:667–699.
4. Selby, L. B. & Reel, J.J. (2011). A Coach's Guide to Identifying and Helping Athletes with Eating Disorders, Journal of Sport Psychology in Action, 2:2, 100-112.
5. The Victory Program at McCallum Place: www.thevictoryprogram.com
---
About the Sponsor:
McCallum Place is a nationally recognized eating disorder treatment center where professionals can help guide you through the process of treatment and recovery every step of the way. We operate treatment facilities in St. Louis, Missouri, and Kansas City, Kansas, that offers comprehensive medical, nutritional, and psychological care within the flexibility of several levels of treatment for adult men and women, adolescents, and elite athletes alike. We will work with you personally to create a treatment program that is right for you.
---
About the Authors:
Amanda Schlitzer Tierney, MS, CSCS – Strength and Conditioning Coach at The Victory Program at McCallum Place
Amanda is an NSCA Certified Strength and Conditioning Specialist and holds her Master's degree in Sport Science/ Exercise Psychology from Lock Haven University and her Bachelor's degree in Psychology from Chestnut Hill College. She is the Strength and Conditioning Coach for The Victory Program at McCallum Place and is the Owner/Founder of Discovering Balance: Fitness Coaching and Support.
Amanda is an affiliated professional of the Body Positive Fitness Alliance and is currently the Co-Chair of the Association for Applied Sports Psychology: Eating Disorder Special Interest Group. Amanda has been working with athletes and non-athletes with eating disorders since 2006. Over the years, Amanda gained a wide-range of knowledge for this specialized population and found her true passion: helping individuals incorporate balanced exercise into the recovery environment.
Amanda's goal as a Strength and Conditioning Coach is working with individuals to help identify unhealthy exercise thoughts and behaviors and supporting them in redefining their relationship with fitness. She aims to help her patients find a balance between challenging the body and bringing the fun back to exercise. She encourages listening to one's body cues and adequate fueling to maintain a healthy body and mind. Amanda's target reaches beyond the patient and she strives to educate athletes, teams, coaches, parents, athletic trainers, and sport medicine personnel on how to work with this specialized population.
Riley Nickols, Ph.D., CEDS
Riley Nickols, Ph.D. is a counseling and sports psychologist for McCallum Place Eating Disorder Centers who specializes in treating athletes with eating disorders. Dr. Nickols obtained an MS in Sports Psychology from Ithaca College and a Ph.D. in Counseling Psychology from Fordham University. He regularly speaks to athletes, coaches, and sports medicine personnel about issues related to disordered eating and unbalanced exercise in sports.
Additionally, Dr. Nickols consults with eating disorder professionals on best practices for integrating exercise during treatment. Dr. Nickols maintains a private practice in St. Louis, MO where he primarily works with athletes addressing both clinical and performance concerns. He is sensitive to the unique demands of recovery in relation to training and competing in sports.
Dr. Nickols' research has examined the relationship between self-confidence and anxiety among athletes before and after competition and has focused on the psychological experiences of athletes returning to competition after experiencing an injury. In addition to competing in endurance sports for over 15 years, Dr. Nickols is a running coach and a USA Triathlon coach.
Travis Stewart, LPC, NCC, MATS – Director of Marketing & Business Development at McCallum Place Eating Disorder Centers
Travis Stewart, LPC, NCC, MATS is the Director of Marketing & Business Development at McCallum Place Eating Disorder Centers. He has worked in the field of eating disorders since 2003 in both clinical and marketing roles at every level of care. He brings a unique blend of clinical expertise and communication skills to his role with McCallum Place. He is passionate about connecting people to resources and experiences that are transformative and healing.
Travis graduated from the University of Nebraska in 1991 with a degree in advertising and immediately began working with the international ministry of The Navigators, mentoring students. After 8 years, his desire to better understand how people change and heal led to obtaining a Master of Arts in Counseling (2001) and a Master of Arts in Theological Studies (2003) from Covenant Seminary in St. Louis, Missouri where he now lives with his family.
---
The opinions and views of our guest contributors are shared to provide a broad perspective of eating disorders. These are not necessarily the views of Eating Disorder Hope, but an effort to offer a discussion of various issues by different concerned individuals.
We at Eating Disorder Hope understand that eating disorders result from a combination of environmental and genetic factors. If you or a loved one are suffering from an eating disorder, please know that there is hope for you, and seek immediate professional help.
Reviewed & Approved on June 12, 2019, by Jacquelyn Ekern, MS, LPC
Published June 12, 2019, on EatingDisorderHope.com