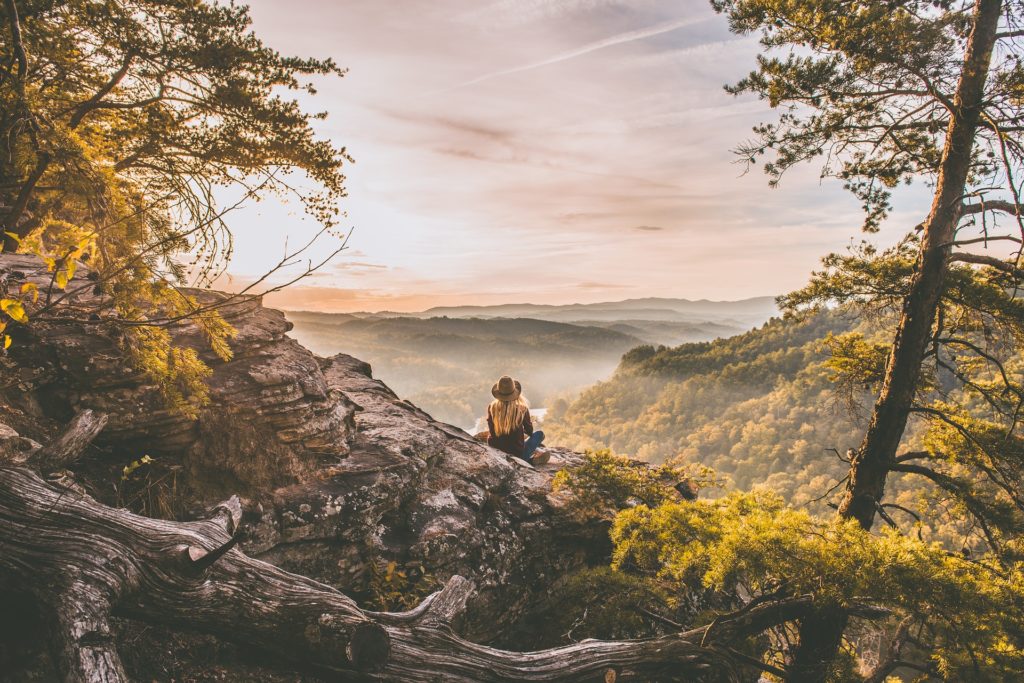 Eating Disorder Hope Founder Jacquelyn Ekern interviews social worker and blogger Charlotte Sandy in this 3-part series about her experience with, and recovery from, her eating disorder.
Jacquelyn: Charlotte, can you please tell us a little bit about your background and, in your opinion, what contributed to the development of your eating disorder?
Charlotte: Absolutely! There is a lot there, and I'm still unpacking a lot of it in my own therapy. In a lot of ways, I met some of the typical eating disorder personality traits such as being perfectionistic, often rigid, a high-achiever in school. In addition to that, I think there were two big things that pushed this perfect storm over the edge.
One was my environment. My family and I grew up in a pretty upper-middle-class suburb that wasn't very forthcoming when it came to issues that people might have. I often felt very invalidated when I would feel things more strongly than other people would, and that was difficult.
The second thing is that, from a pretty young age, I experienced severe anxiety and Obsessive-Compulsive Disorder. Both of those going undiagnosed took a toll on me and my eating disorder, without me really knowing it, became a way for me to make myself feel better, or so I thought.
Jacquelyn: It definitely sounds like those perfectionist traits, the medical predisposition, and those environmental factors could have been precursors, we see those co-occurring issues a lot. What moved you to conclude that you actually had an eating disorder and want to take steps to help yourself?
Charlotte: That was a process that happened over a timespan of a year. I was officially diagnosed with an eating disorder years before I accepted that diagnosis for myself. When I was diagnosed with anorexia, I didn't think I knew anyone who had experienced a struggle like that.
As it turns out, I had a cousin who died due to complications from anorexia and my family members, even before I was diagnosed with an eating disorder, would say things about her that were degrading and that invalidated her struggle.
She is actually a huge part of my motivation to recover because nobody should die from an eating disorder. It is a tragedy that she never got the help that she needed. I was so ashamed of my own diagnosis that I didn't accept it for years until I was in residential treatment for the first time around the age of 18.
In treatment, I met other people with the diagnosis, and so I felt less ashamed of it and felt more like, "okay, I struggle with this." Before that, it wasn't even that I wouldn't admit it to myself, I wouldn't admit it to my friends.
Jacquelyn: That is an interesting aspect of treatment, that it lessened the stigma for you and worked to offset some of the messages you'd gotten before that this was a shameful thing. How was that experience and what did it look like for you, going into residential treatment at 18?
Charlotte: It didn't go well. The reality is that there are a lot of people with eating disorders that relapse and it's hard to see that relapse does not mean you are a failure. I did a lot of things "wrong."
For example, I left treatment and, the very next day, I moved into college. It was a horrible idea, and I ended up relapsing within two days and developed a new eating disorder behavior. Even so, it was a good experience in that I did leave feeling more confident to own my diagnosis.
It also taught me that residential treatment isn't a scary experience. When you're in Outpatient services, it can sometimes be used as a threat, like, "if you get worse, you'll have to go to the hospital and they'll make you eat all this stuff you don't want to eat."
It wasn't actually scary at all. In fact, I still keep in contact with some people who I went to treatment with there.
Jacquelyn: That's wonderful that you had some long-standing relationships come out of that. So, you went to school right away after treatment and then, as you said, had some relapse issues, what happened from there?
Charlotte: I ended up developing binge-exercise issues where, in the past, I had experienced more strictly restricting anorexia. A lot of people with eating disorders cross behaviors, so, what happened to me then wasn't and isn't uncommon.
I ended up relapsing pretty badly, and I was two months away from graduation from college, I was taking the GRE, I was applying to grad schools, and it was just awful. I knew I needed to go to treatment, but I thought, "if I could just hold out until school is done." But, in holding out, things got very out of control very quickly.
I was medically withdrawn from school, which I didn't know could happen to me but it did, and I thank God for that experience. I could be dead right now, so I am thankful to my administration for going that because I finished school and treatment thanks to my professors being really accepting.
So, I ended up in residential treatment again at the age of 21.
TO BE CONTINUED IN PART II…
---
Source:
Virtual Presentation by Charlotte Sandy in the Dec. 7, 2017 Eating Disorder Hope Inaugural Online Conference: "Virtual Hope for Eating Disorder Recovery"
---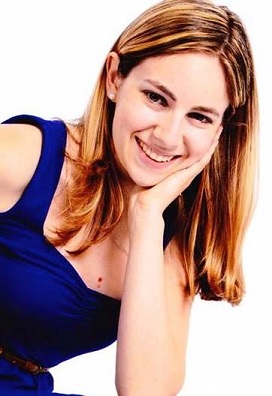 About the Author: Charlotte Sandy is a social worker, Christian, blogger, wife, and dog mom. She struggled with an eating disorder starting at age 13 but has been in recovery for years. In her professional life, she works in a managed care setting.
In her personal time, she enjoys her native state of Michigan, friends, family, writing, serving, church, and reading. By writing about eating disorders/ mental health and participating in eating disorder advocacy, she hopes to show others recovery and healing are possible.
---

About the Transcript Editor: Margot Rittenhouse is a therapist who is passionate about providing mental health support to all in need and has worked with clients with substance abuse issues, eating disorders, domestic violence victims, and offenders, and severely mentally ill youth.
As a freelance writer for Eating Disorder and Addiction Hope and a mentor with MentorConnect, Margot is a passionate eating disorder advocate, committed to de-stigmatizing these illnesses while showing support for those struggling through mentoring, writing, and volunteering. Margot has a Master's of Science in Clinical Mental Health Counseling from Johns Hopkins University.
---
The opinions and views of our guest contributors are shared to provide a broad perspective of eating disorders. These are not necessarily the views of Eating Disorder Hope, but an effort to offer a discussion of various issues by different concerned individuals.
We at Eating Disorder Hope understand that eating disorders result from a combination of environmental and genetic factors. If you or a loved one are suffering from an eating disorder, please know that there is hope for you, and seek immediate professional help.
Published on October 5, 2018.
Reviewed & Approved on October 5, 2018 by Jacquelyn Ekern MS, LPC
Published on EatingDisorderHope.com