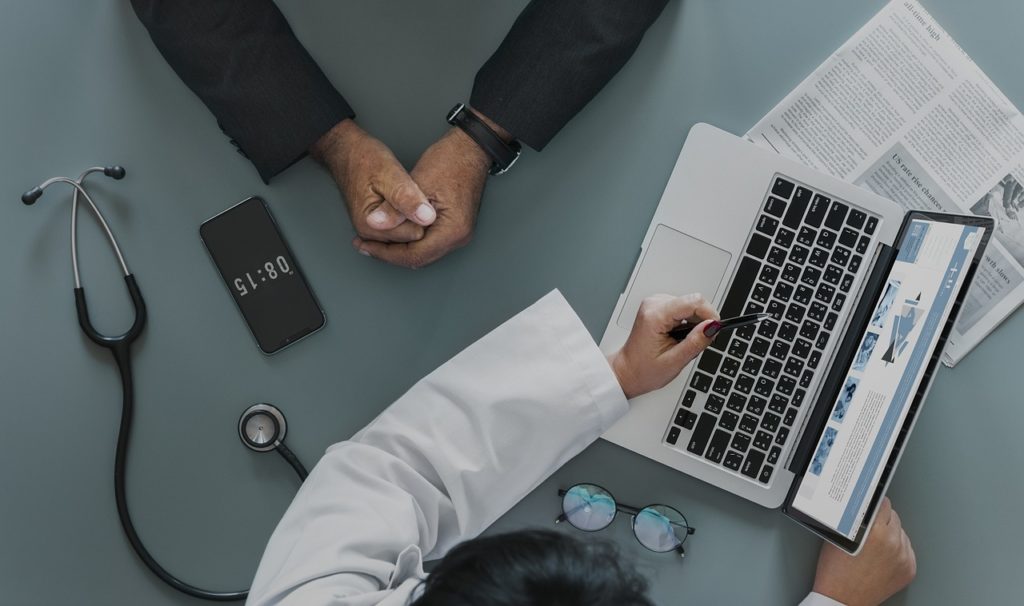 Dr. Walter Kaye continues his interview with Jacquelyn Ekern the President of Eating Disorder Hope. It was presented on Eating Disorder Hope's Virtual Conference "Anorexia Hope & Healing in 2018" held on May 17, 2018. His topic is "Anorexia Current & Prior Research: Implications for Improved Treatment."
Jacquelyn: Now, you have won the National Institute of Mental Health Senior Scientist Award. When did that occur and what was that for?
Dr. Kaye: That is when I was working at Penn State University – Pittsburgh for 20 years, in the clinical program and doing research.
At that time, I was particularly focusing on research, and there were opportunities for grants at the National Institute of Mental Health.
The grant changed over time, as they have different options and grant portfolios and one was to get an award to support my salary so I could focus on full-time research.
Jacquelyn: So, research is absolutely your passion?
Dr. Kaye: Well, you know, the whole point of research is to apply what you find to human behavior and develop other treatments.
So, I'd say my real passion is using research to develop better treatment approaches, which is what I feel like we are doing here at UC San Diego now.
For example, one of the things that we have learned about people with eating disorders, and there is some controversy in the field about this, is the question of what the etiology is.
Many people in our culture diet, relatively few people develop anorexia nervosa.
You would think, if anorexia were purely psychosocial in nature, with the amount of dieting that goes on in this culture, it would be very common, but it isn't.
It has even been evidenced that the incidence of anorexia nervosa hasn't changed as much over time as we think.
Most people with anorexia will say, when you ask them who they were like as a child before they ever developed an eating disorder, is that, as a child, they tended to be achievement-oriented, they wanted to get all A's, they were perfectionists, they were often worried about things, some were kind of obsessive.
Now, some were more impulsive and emotionally labile but, predominantly, people had one or more from this menu of perfectionist traits.
These traits are temperament traits, they aren't an illness, and people don't automatically have problems from having them.
Then, they tend to get into their teenage years, and they develop an eating disorder.
The thing that we've been very interested in is that those temperament traits seem to be exaggerated when people are ill, but, they persist after recovery and, even after recovery, people that have anorexia tend to be anxious, risk or harm avoidant, sometimes obsessive, continuing to be perfectionistic.
They end up recovering either completely or to a certain degree and these traits, actually, become advantages. They learn to use these in more successful ways and often do very well in life due to this.
Some may even say individuals with anorexia may have, in some ways, even unfair advantages. We will see people that have been very ill for a number of years recover and they're doing terrific; they are at the top of their field.
So, these traits may predispose people to be very self-disciplined, pay attention to detail, achievement-oriented, work hard. They likely have more advantage in certain fields such as engineering, medicine, research, fields where these traits are rewarded.
As we are beginning to learn more about these traits, we are trying to use that in terms of our treatment, to have people with eating disorders and their families recognize these traits and to learn compensatory skills to manage these traits and use them in beneficial ways.
That is so hopeful and inspiring. We see it often with Eating Disorder Hope in the articles people send us and the perfectionism in particular, rather than trying to take the pendulum and swing it in the completely opposite direction, to find that middle ground where you can use that gift as a strength and then moderating where it is hindering you.
TO BE CONTINUED IN PART III…
Please See
Anorexia Current & Prior Research: Implications for Improved Treatment – Part 1
---
Source:
Virtual Presentation by Dr. Walter Kaye in the May 17, 2018, Eating Disorder Hope Online Conference II: Anorexia Hope & Healing in 2018.
Please view the press release Here.
---
Author:

Dr. Walter Kaye was recruited to the UC San Diego faculty from the University of Pittsburgh School of Medicine, where he was research director of the eating disorder program, and where he received an NIMH senior scientist award.
Dr. Kaye's current research is focused on exploring the relationship between brain and behavior using brain imaging and genetics, and developing and applying new treatments for anorexia and bulimia nervosa. He is the principal investigator for an international, multi-site collaboration on the genetics of anorexia and bulimia nervosa. He has an international reputation in the field of eating disorders and is the author of more than 300 articles and publications. He attended Ohio State Medical School, trained in neurology at the University of Southern California and trained in psychiatry at the University of California, Los Angeles. Dr. Kaye was then a fellow and research physician at the National Institute of Mental Health for seven years where he conducted research on appetite regulation, behavior, and treatment for disorders.
As Director of the University of California, San Diego Eating Disorder Treatment and Research Program, Dr. Kaye and his clinical team are treating anorexia nervosa and other eating disorders with an innovative, intensive program that approaches the problem on multiple levels, including medical, psychological, psycho-educational and counseling of the family as key support group.
---

About the Transcript Editor: Margot Rittenhouse is a therapist who is passionate about providing mental health support to all in need and has worked with clients with substance abuse issues, eating disorders, domestic violence victims, and offenders, and severely mentally ill youth.
As a freelance writer for Eating Disorder and Addiction Hope and a mentor with MentorConnect, Margot is a passionate eating disorder advocate, committed to de-stigmatizing these illnesses while showing support for those struggling through mentoring, writing, and volunteering. Margot has a Master's of Science in Clinical Mental Health Counseling from Johns Hopkins University.
---
The opinions and views of our guest contributors are shared to provide a broad perspective of eating disorders. These are not necessarily the views of Eating Disorder Hope, but an effort to offer a discussion of various issues by different concerned individuals.
We at Eating Disorder Hope understand that eating disorders result from a combination of environmental and genetic factors. If you or a loved one are suffering from an eating disorder, please know that there is hope for you, and seek immediate professional help.
Published on August 28, 2018.
Reviewed & Approved on August 28, 2018, by Jacquelyn Ekern MS, LPC
Published on EatingDisorderHope.com