With greater awareness of anorexia have come improved research methods and treatment approaches for those who are suffering from this disease. Because of the complexity of anorexia, many treatment approaches involve and multidisciplinary approach.
This typically involves:
Medical support
Nutrition therapy
Counseling/therapy
Pharmacological involvement
Involving each of these components is necessary for addressing the many complications involved with anorexia, and each aspect interplays to allow healing and recovery.
For example, an anorexia survivor will need professional help and guidance for nourishing and feeding their body while addressing any medical complications that may have resulted from previous behaviors of self-starvation.
Proper Medication of Anorexia
Another important aspect that may assist many anorexia suffers is medication. While medication alone is not enough to heal from anorexia, it can play a tremendous part in the treatment plan that allows a person to recover from this deadly psychiatric disease.
What medications are available for the treatment of anorexia, and how can these medicines help someone in their recovery journey?
Antidepressants
Medications for the treatment of anorexia are still being researched and studied for their effectiveness. However, psychiatric medications, such as antidepressants, can be used to help treat some of the co-occurring disorders that often exist with anorexia, such as depression and anxiety.
Medications may also be helpful in controlling or regulating obsessive thoughts and urges to act compulsively.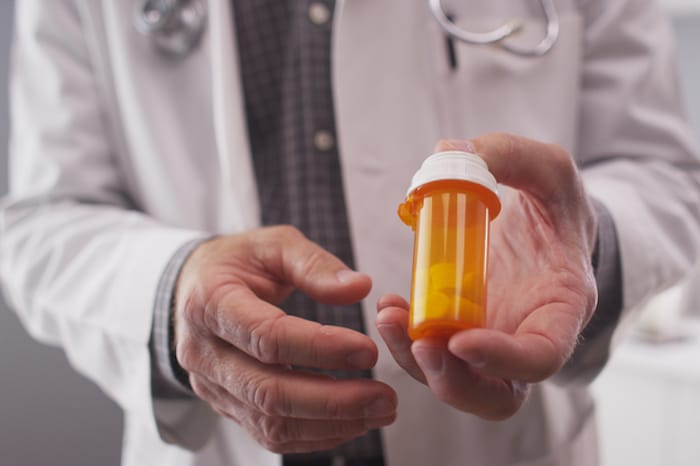 Classes of Medication for Treating Anorexia
The Following Are the Most Common Classes of Medications That May Be Helpful in Treating Anorexia:
Benzodiazepines:
Common medications in this class include Klonopin, Ativan, and Xanax, which are typically prescribed for the management of anxiety disorders. Individuals with anorexia may also have increased anxiety throughout various aspects of their treatment, such as refeeding or psychotherapy.
These medications may help alleviate anxiety, thereby enabling the sufferer to focus on their treatment. Because these medications do have an addictive component, they should be prescribed at the discretion of a psychiatrist and medical team involved in care.
Stimulant drugs:
While research on these types of drugs is still minimal, there are some studies that have shown these medications to be helpful in anorexia recovery.
Drugs such as Zyprexa and Eli Lilly have been used to help stimulate appetite and weight gain in individuals with anorexia [1]. These drugs may be useful for a patient whose poor appetite is preventing them from eating during treatment.
Antipsychotic drugs:
These types of drugs are helpful for individuals who may be struggling with obsessions and compulsions along with anorexia. These may be observed in the form of delusional thinking or repetitive food rituals. Medications in this class also have the potential to be addictive and should be used at the discretion of a psychiatrist and medical team.
Medications and Personal Programs
Some medications have not been shown to be useful in individuals who are severely underweight, and for this reason, it is always important to consult a health professional and eating disorder specialist when considering medications for the treatment of anorexia.
Pharmacotherapy may be useful in some cases, and a treatment team should properly and thoroughly assess every situation/individual. Physicians will determine the pros and cons of using medication for anorexia recovery as well as be involved in supervising dosing and medication effects.
A Broad, Individualized Treatment Approach
It is important to note that these medications, when used for anorexia, are intended to be part of a broader treatment approach for anorexia. Medications for anorexia should only be used in conjunction with a treatment plan. If you are interested in using medications as part of your anorexia treatment, be sure to discuss this with your treatment team.
Many factors should be considered before introducing a prescription regime, and your treatment team can make a collaborative decision on what is the best course of action. As with all medications, it is crucial to understand that side effects may result, and it is critical to talk about any potential side effects or medication interactions with your health team.
---
Contributor: Article Contributed by Crystal Karges, MS, RDN, IBCLC for Eating Disorder Hope
References:
Kiranmai Gorlal, MD and Maju Matthews, MD. Pharmacological Treatment of Eating Disorders. Psychiatry (Edgmont). 2005 Jun; 2(6): 43-48
Last Updated & Reviewed By: Jacquelyn Ekern, MS, LPC on February, 19, 2015. Published on AddictionHope.com
Articles on Anorexia