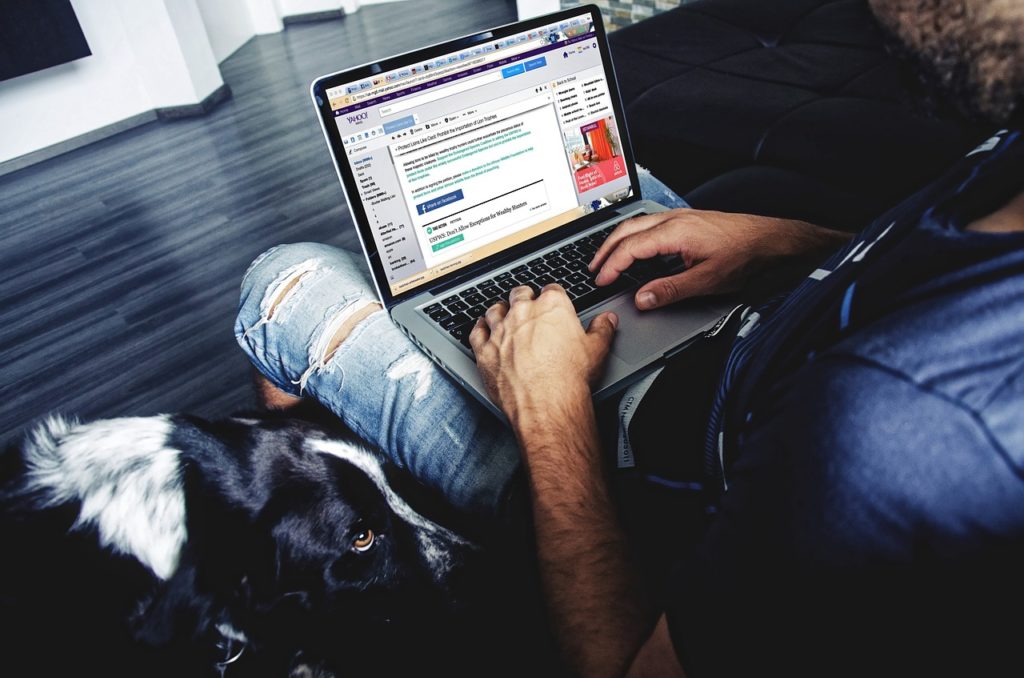 Social media is being used for many things, one being body positive and self-esteem movements. Platforms such as Facebook, Instagram, and Twitter can foster vibrant conversations around positive self-esteem and body image campaigns.
In a recent study of females between the ages of 18-25, those who used Instagram more had a higher rate of self-objectification and negative body image [1].
One way to build a positive social media campaign to combat this is to change the messages shared on Facebook, Instagram, Twitter and other social media outlets.
How to Start Positive Change in Social Media
Hashtagging
One way that individuals start a movement on social media is through the use of hashtags. Try using body positive messages such as #bodypositive or #loveyourbody.
Images that show pictures of strength and confidence that do not involve a 'picture perfect' person or an unrealistically thin individual's body is another way to spread a positive body image.
Organizations Take the Lead
Follow organizations that promote positive self-esteem and body image such as Proud2Bme, the National Eating Disorder Association, Mirror-Mirror and Eating Disorder Hope.
These organizations use social media platforms to spread messages of love, acceptance, advocacy, change, and positive self-esteem.
Through social media, eating disorder awareness weeks, days, and events are organized and posted and tweeted for the online community to see and follow. Social media can be a positive tool to use when wanting to change the way others view their own self-esteem and body.
Bullying has changed in recent years from being face-to-face to now occurring online. Research shows that cyberbullying is at an all-time high, especially as it pertains to body size [1]. Start promoting non-bullying acts on social media.
Stop the Self-Loathing
Block individuals who you see that are bullying others online. Stand up for those that are being cyberbullied and invite them to be a friend.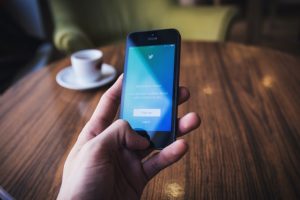 Let them and others know that you are there to support them if they need it. Post on your social media pages the National Suicide Hotline and the Bullying Hotline as these small actions can have a significant impact on others.
A survey found that teens who are active online worry about how their selfies are perceived by peers. 35% of girls are worried that they will be unflatteringly tagged in attractive photos, and 27% fear they will look unattractive in a photo [2].
No Filter Campaign Day
Start a No Filter day on social media with friends. Encourage others to be themselves and wear no makeup for a day. Post a photo with no filter, and ask your friends to just be themselves. Showing the world who you really are can be scary but it can be freeing to just be yourself.
Education is Power
Use social media as a way to educate and inspire others around you. Post messages about mental health, self-esteem or other ideas that are of interest to you. Connect with the world around you.
Get involved in a social movement via online. Get others involved. Share the message of what you are interested in learning more about and use your platform to spread the word.
Time for Self-Care
Even with social media being an incredible asset in promoting healthy self-esteem, it can be a negative tool as well. Try to limit how much time you spend on the Internet.
Too much social media, television, and screen time can interfere with your quality of life and how much you spend time with family and friends. Monitor how much time you are spending on your social media platforms, and set aside time to engage in other activities that do not use electronics.
Organizations Making An Impact
Proud2BMe is a website that works to promote healthy self-esteem and positive body image for pre-teens and teens across the United States [3]. They promote pro-recovery hashtags on social media, some being: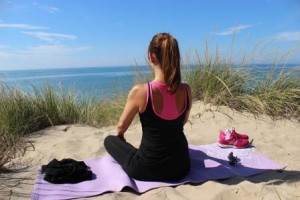 #prorecovery
#foodisfuel
#edrecovery
Other organizations, such as the National Eating Disorder Association, Binge Eating Disorder Association, Mirror-Mirror and Eating Disorder Hope all have Facebook Pages, Instagram accounts, and Twitter accounts where they promote advocacy, recovery, and prevention [3].
You can work with or volunteer with local chapters of some of these organizations to help organize awareness walks or create an event. Connect with them through their social media account or visit their website to learn more about local events in your area.
Social Media as a Tool for Recovery
Many people are using social media as a place to document recovery. It can be a public area to house photos, conversations, messages, and statements around the recovery process.
It can also be a positive movement toward building self-esteem, self-acceptance, and positive self-image.
Learning to love yourself as you move toward recovery is part of the journey. Taking others on the journey allows for vulnerability, which is a significant part of the recovery path. This brave recover trek allows you to be authentic and helps you to heal and let go of the disorder.
Working to create a positive movement on social media can take time, work, and energy, but once you find your niche, it can be rewarding to see it take off.
Find others who share your passion to help spread your message of recovery, self-acceptance and positive self-image. Building your own self-esteem and positive body image, as well as others is something that does take time, but can be accomplished together.
---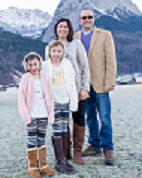 About the Author: Libby Lyons is a Licensed Clinical Social Worker and Certified Eating Disorder Specialist (CEDS). Libby has been practicing in the field of eating disorders, addictions, depression, anxiety and other comorbid issues in various agencies. Libby has previously worked as a contractor for the United States Air Force Domestic Violence Program, Saint Louis University Student Health and Counseling, Saint Louis Behavioral Medicine Institute Eating Disorders Program, and has been in Private Practice.
Libby currently works as a counselor at Fontbonne University and is an Adjunct Professor at Saint Louis University, and is a contributing author for Addiction Hope and Eating Disorder Hope. Libby lives in the St. Louis area with her husband and two daughters. She enjoys spending time with her family, running, and watching movies.
---
References:
[1] What Does the Research Tell Us About Social Media and Body Image? (2017, May 02). Retrieved February 06, 2018, from https://www.nationaleatingdisorders.org/blog/what-does-the-research-show-social-media-body-image
[2] Knorr, C. (2017, January 12). How girls use social media to build up, break down self-image. Retrieved February 06, 2018, from https://www.cnn.com/2017/01/12/health/girls-social-media-self-image-partner/index.html
[3] Social Media and Body Image. (2017, May 02). Retrieved February 06, 2018, from https://www.projectknow.com/research/social-media-and-body-image/
[4] How to Use Social Media to Build Self-Esteem. (2017, August 15). Retrieved February 07, 2018, from https://www.healthyplace.com/blogs/buildingselfesteem/2016/01/how-to-use-social-media-to-build-self-esteem/
---
The opinions and views of our guest contributors, are shared to provide a broad perspective of eating disorders. These are not necessarily the views of Eating Disorder Hope, but an effort to offer a discussion of various issues by different concerned individuals.
We at Eating Disorder Hope understand that eating disorders result from a combination of environmental and genetic factors. If you or a loved one are suffering from an eating disorder, please know that there is hope for you, and seek immediate professional help.
Published on April 30, 2018
Reviewed on April 30, 2018 by Jacquelyn Ekern, MS, LPC


Published on EatingDisorderHope.com