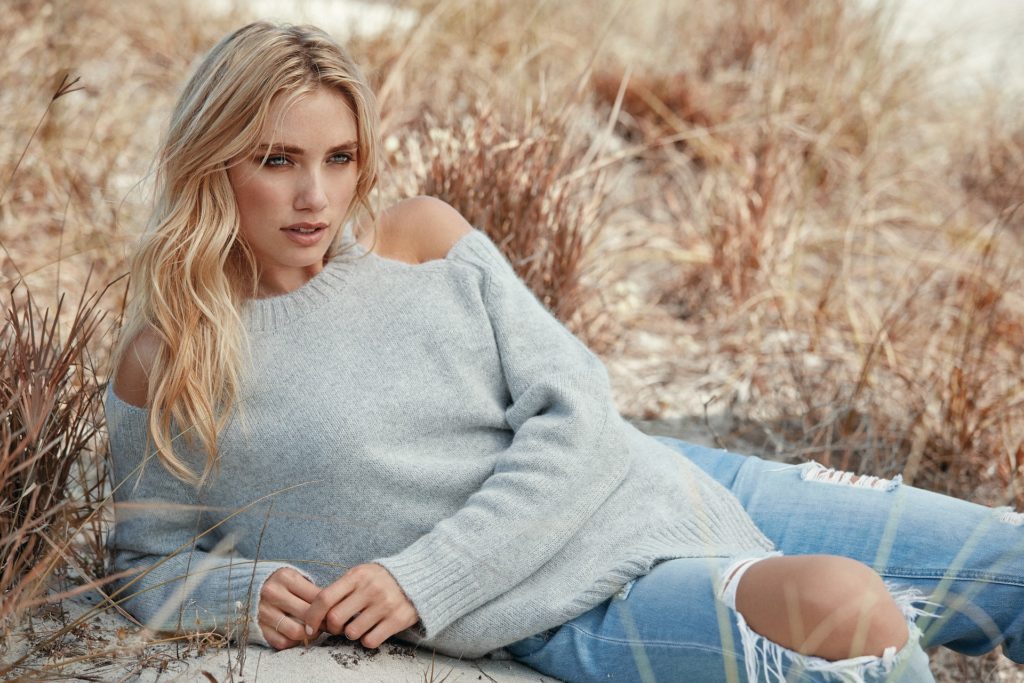 Fashion, beauty, and the thin ideal. These are some of the standards within the modeling industry, and with photoshop, many magazines, social media, and Hollywood promote the idea of the 'perfect' body and look.
For many who strive to be in the modeling industry, eating disorders are a way to keep jobs coming.
One Woman's Story
Victoire Dauxerre who was a previous model in Paris and began her work with Elite Model Management at the age of 18. She wrote a book about her experiences and reports that when she started modeling, she was 5'10" and weighed 56kg [1].
She was told by the fashion industry that she was too big for the sample clothes, and needed to lose at least two inches around her torso to fit [1].
Dauxerre stated that this started her battle with anorexia and bulimia [1]. After losing a significant amount of weight in two months, the modeling agency celebrated her weight loss and told her that she could wear any clothing they had and to begin work.
Also in her books, she states that many models use both eating disorders as well as drugs to control weight.
Another model Zusanna Buschwald, who worked for major brands within the fashion industry publically shared that modeling pressures women to look a certain way, lose weight, and practice unhealthy behaviors to maintain dangerously low weights [2].
She reported that she had ceased having a menstrual cycle for over three years, struggled with teeth issues, and noticed changes in her skin color, hair texture, and loss of hair. She reported further that she was a size 0-2 for her modeling career, and remembers being the most admired at this size, even though she felt unhealthy, weak, and unhappy [2].
There have been prior legislation around banning underweight models from fashion industry runways in Italy, Spain, and Israel [2]. France passed a law in December 2016 that requires models to present a medical statement when looking for jobs within modeling that states they are medically stable and able to work.
Anorexia in models and bulimia in models is all too common for many that come forward and publically share. To restrictive eating patterns, or binging and purging, many models are encouraged and admired for their unhealthy weight loss practices and underweight body size.
Research
A study was conducted on the review of research on the impact of fashion models and eating disorders between 1980 and 2015 [3].
The research review showed that there was not a higher prevalence of eating disorders within the fashion industry when compared to the general non-modeling population. Research showed that models tend to have positive body image and do not report dysfunctional eating behaviors.
The study did show however that models are typically underweight and have significantly lower BMI than non-models, and seen to have a higher importance on appearance and the thin ideal.
This being said, the researchers in this study stated that there were hardly any studies done on models and eating disorders within the fashion industry.
In another study by Ziff and The Model Alliance and published in the International Journal of Eating Disorders found that the fashion industry promotes the idea and body size of the thin ideal, and creates pressure on models to use unhealthy means for weight loss and control [4].
This study also found that 62% of models have been told to lose weight or change their body shape, and 54% have been told that they will not have jobs in the modeling industry if they did not lose weight [4].
How Does Media Affect Our Body Image and Eating Disorder Development?
Media is everywhere. It is on TV, laptops, tablets, and even watches. Media provides a significant amount of information where newer generations are gaining ideas about themselves and perceptions of society.
Social media and other mediums are a way that individuals learn about their body ideals and the values that society holds about beauty. According to the National Association of Eating Disorders, over 80% of Americans watch TV every day, and the average number of hours per day is 3 [5].
With youth being introduced to technology at earlier ages, and significant increase of tablets and laptops being used within the classroom, kids from age eight are engaged in some type of media platform, on average, 8 hours a day [5]. In other words, that is a full-time job during school.
We know that the thin ideal portrayed in the media can be connected to body dissatisfaction.
The effect is most potent on tweens and teens due to increased exposure to media.
Many shows and advertisements portray men and women as objects, over-sexualized, or using their looks as a way to get something. We can see this represented across all platforms from children's programs to adult shows.
Children learn from early on that to be successful is to be thin, fashionable, and 'perfect' in today's society. Many young girls and boys embrace the values that society and media teach them about the grown-up world.
Being able to work with youth on what values and ideals are essential to being healthy and happy adults. Being able to confront early with prevention methods and counteract the images and messages they see is crucial in being able to change the thin ideal.
Modeling around the world places a significant emphasis on underweight models. With the newly passed French law, it is hoped that more countries will embrace having healthy models within the media.
---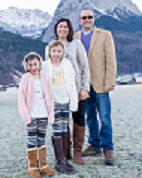 About the Author: Libby Lyons is a Licensed Clinical Social Worker and Certified Eating Disorder Specialist (CEDS). Libby has been practicing in the field of eating disorders, addictions, depression, anxiety and other comorbid issues in various agencies. Libby has previously worked as a contractor for the United States Air Force Domestic Violence Program, Saint Louis University Student Health and Counseling, Saint Louis Behavioral Medicine Institute Eating Disorders Program, and has been in Private Practice.
Libby currently works as a counselor at Fontbonne University and is a Adjunct Professor at Saint Louis University, and is a contributing author for Addiction Hope and Eating Disorder Hope. Libby lives in the St. Louis area with her husband and two daughters. She enjoys spending time with her family, running, and watching movies.
---
References:
[1] Blair, O. (2017, March 07). Former model Victoire Dauxerre on speaking out about her anorexia triggered by fashion industry. Retrieved September 06, 2017, from http://www.independent.co.uk/life-style/fashion/victoire-dauxerre-model-anorexia-fashion-industry-speak-out-why-a7610036.html
[2] Colon, A., Zuzanna Buchwalk Anorexia Bulimia From Modeling Agency, Fashion, E. D., & Colon, W. B. (n.d.). Model Zuzanna Buchwald Speaks Out About The Pressure To Stay Sample-Sized. Retrieved September 06, 2017, from http://www.refinery29.com/2016/04/108089/zuzanna-buchwalk-eating-disoders-modeling
[3] Zancu, S. A., & Enea, V. (2016, June 02). Eating disorders among fashion models: a systematic review of the literature. Retrieved September 06, 2017, from https://link.springer.com/article/10.1007/s40519-016-0293-5
[4] Four models on body pressures, eating disorders, and why they're calling fashion out. (n.d.). Retrieved September 06, 2017, from https://i-d.vice.com/en_us/article/a3vwmj/four-models-on-body-pressures-eating-disorders-and-why-theyre-calling-fashion-out
[5] Media, Body Image, and Eating Disorders. (n.d.). Retrieved September 23, 2017, from https://www.nationaleatingdisorders.org/media-body-image-and-eating-disorders
---
The opinions and views of our guest contributors are shared to provide a broad perspective of eating disorders. These are not necessarily the views of Eating Disorder Hope, but an effort to offer discussion of various issues by different concerned individuals.
We at Eating Disorder Hope understand that eating disorders result from a combination of environmental and genetic factors. If you or a loved one are suffering from an eating disorder, please know that there is hope for you, and seek immediate professional help.
Published on October 15, 2017.
Reviewed By: Jacquelyn Ekern, MS, LPC on October 15, 2017.
Published on EatingDisorderHope.com