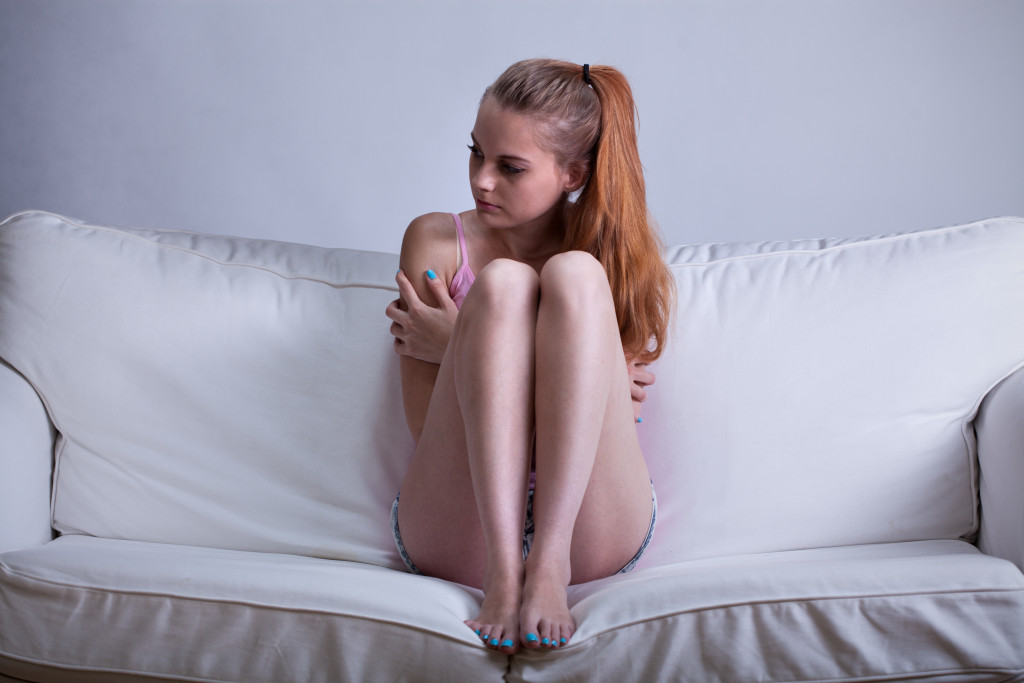 In an era where teens are constantly bombarded with images of what they should look like and how they should portray themselves on social media, it's natural to worry about them developing an eating disorder. According to the National Institute of Mental Health, approximately 3 percent of teens struggle with some type of disordered eating. So, what are the signs that your teen may have an eating disorder?
The best thing to do if you're concerned about your child is to educate yourself as much as possible. The more you know about eating disorders, the more you can help treat them early on. Working with your pediatrician can help you track changes in weight more easily. They'll have great insight into what might be happening, too.
Here are some warning signs to watch for to determine if your teen may have an eating disorder:
Changes in eating habits
Not eating in front of others
Eating noticeably smaller or larger amounts than normal
Counting calories
Eating less of their favorite foods
Practicing new, picky eating habits
Heading to the bathroom right after eating
Possibly taking on a more restricted diet, such as vegetarianism or veganism
Body image
Makes disparaging and self-deprecating comments focused on appearance
Talks about being overweight
Starts wearing clothing several sizes too big to hide their body
Obsesses over small parts of their body they dislike (body dysmorphic disorder)
Other negative actions
A change in desire to go to the gym (whether that be in frequency or intensity)
Obsession with fitness and/or calorie trackers
Daily habits and choices that are centered around "burning off" calories
Limited interaction with others
Insomnia
Repeated weighing of self or focus on a scale
Increased interest in weight loss supplements, drinks, or "detox teas"
Use of laxatives
Mental health
Confusion
Irritability
Mood swings
Memory issues
Difficulty maintaining a conversation
Body changes
GI issues
Fainting and dizziness
Increased dental issues
Catching illnesses like colds and the flu more easily
Hair thinning and falling out
Dry skin
Changes in skin color
Fatigue
Weight changes, especially quick ones
Increased infections and injuries
Complaints of being cold in warm environments
Constantly looks pale
Delay of period onset or disruption of menstruation cycle
Headaches
Bloodshot eyes
Irregular and/or fast heartbeat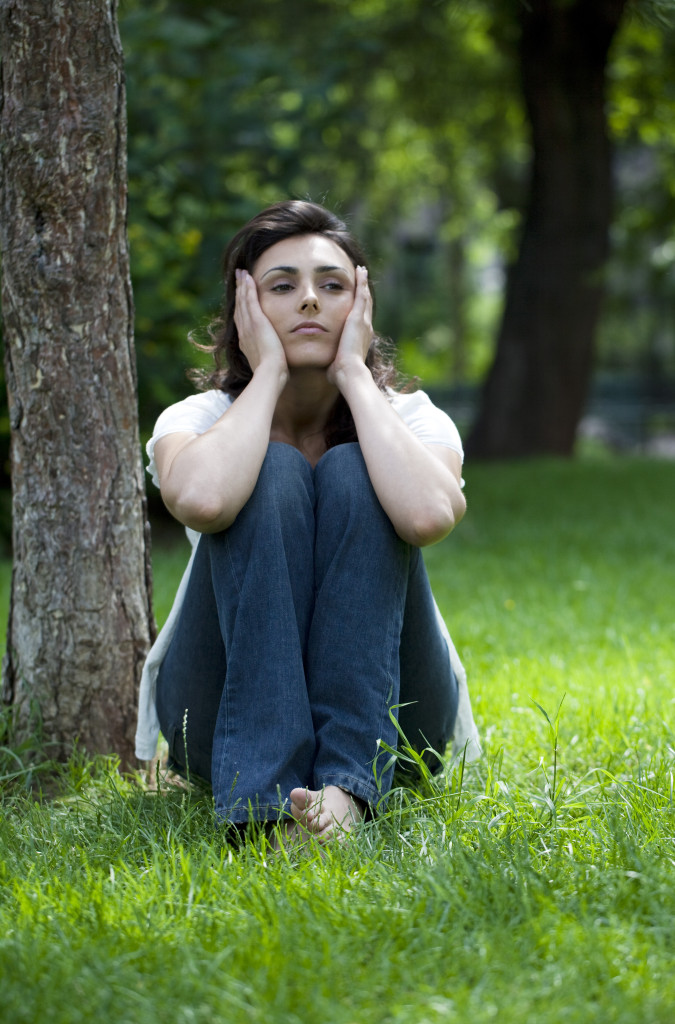 If more than a few of these situations sound familiar, it might be time to consider sitting down with your adolescent or teen and asking them what's going on. If your teen might have an eating disorder, addressing the issue as soon as possible will help lead to a quicker recovery.
Approaching your teen
As difficult as it can be to suspect your child has an eating disorder, talking to them about it can be even harder. Many people with eating disorders deny that they are struggling. They might not even realize they have a problem.
Life as a teenager is full of a variety of changes. Peer pressure, combined with pressure from society and pop culture about what an ideal body looks like, weigh down all of us–especially adolescents and teens. Genetics can also influence someone's likelihood of developing an eating disorder.
When you approach your teen with your concerns, don't accuse them or place blame on them. Ask them about how they're feeling and share that you're worried. Focus on being a listener and confidant during this conversation.
Consider reading up on active listening and empathy skills before engaging with your teen. Above all, let your teen know that you're here for them–no matter what. Remind them that their condition is no one's fault. An eating disorder is an illness, and it can be managed with treatment.
Treatment
Ideally, treatment centers are set up holistically–to treat the whole person and not just the eating disorder. That means they often have people on hand to help manage medications and treat comorbidities. Additionally, they often have people well-versed in self-love, family dynamics, and spirituality.
There are a variety of different treatment options available. What your child needs will depend upon the particular eating disorder they have; the severity of the disorder; and the availability of local support.
Options include full or partial hospitalization and outpatient treatment. Types of therapy within these treatment settings can consist of dialectical behavioral therapy (DBT), group therapy, family therapy, individual therapy, and even experimental therapy.
Looking forward
No matter what treatment your teen gets, relapses may happen. It's important not to get too down about setbacks.
A person's relationship with food isn't easy to adjust, especially with disordered eating and mental health issues at play. Your teen may need more hands-on treatment than they initially receive, or need more support overall.
Your teen will need to work together closely not only with you but also with a slew of health care providers to have the best bet at recovery. Getting the right mix of support and education will be critical. Don't be afraid to look into other providers or treatment centers.
As long as you work together as a family, your teen has a shot at a brighter future.
---
About Our Sponsor: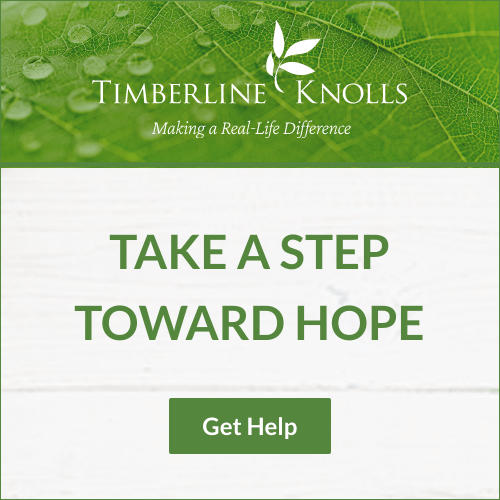 At Timberline Knolls Residential Treatment Center outside of Chicago, Illinois, we provide specialized care for women and adolescent girls who are living with eating disorders, substance use disorders, and various mental health concerns. Our residential treatment and partial hospitalization programming (PHP) help our residents achieve lifelong recovery by combining clinically excellent treatment with spiritual and emotional growth. We provide care that is holistic, personalized, and nurturing, empowering women to be active participants in their wellness journeys.
---
The opinions and views of our guest contributors are shared to provide a broad perspective of eating disorders. These are not necessarily the views of Eating Disorder Hope, but an effort to offer a discussion of various issues by different concerned individuals.
We at Eating Disorder Hope understand that eating disorders result from a combination of environmental and genetic factors. If you or a loved one are suffering from an eating disorder, please know that there is hope for you, and seek immediate professional help.
Published on May 13, 2019.
Reviewed & Approved on May 13, 2019, by Jacquelyn Ekern, MS, LPC
Published on EatingDisorderHope.com