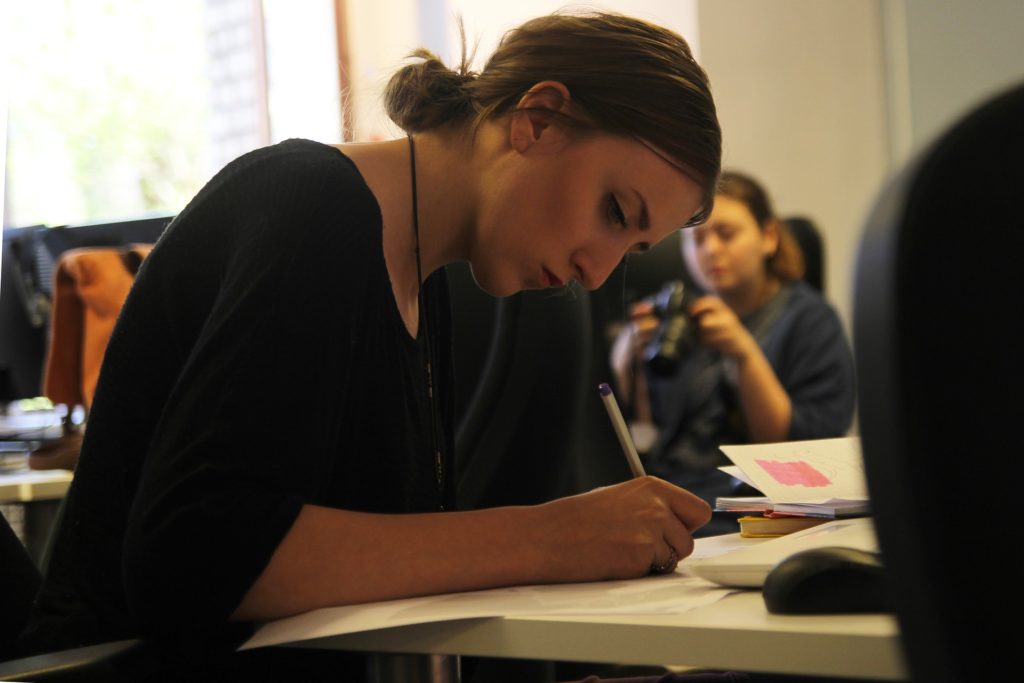 Being broke, frustrated, and uncertain about the future wasn't such a bad thing. The ball was in my corner; I could start over clean on the West Coast. I left Charleston on a Saturday morning around nine and hightailed it through the states.
The next day, Sunday evening, I rolled up to my new place in Mission Valley. It was a little after eleven; I lugged all of my trash bags into the shared apartment and fell asleep on the couch.
On Monday, I took my remaining money, and on a whim, enrolled in another school. Southern California Esthetics Institute was a four-month-long, intensive esthetician program, and it started the next day.
On the way back to the apartment, I called Dad from the car and told him about my new plan. He was impressed by my persistence to obtain a degree and wired me money to help with the expenses. I felt ridden with guilt; I knew he couldn't afford to pay my way through school, so I looked for a job right away.
A week later, I started working at Benny's, a local bar and restaurant. The manager hired me as a hostess, but I made plans to move up to a waitress position quickly. Within a few days, however, my efforts demonstrated to be futile; at the end of every night, after the last customer left, I found myself in the women's bathroom, staring into my vomit. If only my classmates knew the truth: I was caressing their faces during the day with filthy hands.
I left Benny's after a month and bounced between several different waitressing jobs, but I couldn't seem to scrape together enough money for my compounding bills. Previous loans from school and various debts piled up. However, I always covered my food and alcohol. As long as I could numb myself for the day, I felt happy.
– Washed Away: From Darkness to Light
My eating disorder took everything from me, including almost my life. Eating disorders affect work and school, but beyond that, there was a slower death, one that threatened to take away my ability to work and learn.
I can't even begin to count how many times I switched jobs or classes in my late teens and early twenties as a direct result of the disease, trying to keep my head afloat and thinking that I had everything together.
Really, I had nothing together, and I literally had nothing – zero possessions, and everything that did pass through my hands be it money, clothes, or books, I used up and threw it away like it was yesterday's trash.
Neurological Damage and How Eating Disorders Affect Work and School
Since eating disorders affect work and school, it's no wonder that I wasn't able to stabilize my career and academic life until after I had a few years of recovery under my belt. Eating disorders have been linked to neurological damage, including:
"A weakened response in the brain regions that are part of the reward circuitry
A shrinking in the overall size of the brain, including both gray and white matter
An adverse effect on the emotional centers of the brain which may lead to depression, irritability, and isolation
Difficulty thinking, switching tasks, and setting priorities" (1)
Eating disorders do not discriminate.
Even the best student and the hardest worker can't produce the same level of results when they are struggling with the illness, and if you think you or someone you love may need help, please reach out today.
The earlier you do, the greater the chances of recovery, and the faster you'll be able to readjust how eating disorders affect work and school and get back on track at school and at work.
For more info, please visit the resources here at Eating Disorder Hope.  You may also call The National Eating Disorders Association at 1-800-931-2237 or go online at https://www.nationaleatingdisorders.org.
---
About the Author: Nikki DuBose is a former model turned author, advocate, and ambassador. Her debut memoir, Washed Away: From Darkness to Light, details her recovery from trauma, severe mental illnesses and the dark side of the modeling industry.
Nikki has been featured on television shows and networks such as The Doctors, The TD Jakes Show, CBS Los Angeles, and the Oprah Winfrey Network, and profiled in publications such as People, LA Times, Vogue UK, Esquire, India Times, and Inquisitr. To find out more about Nikki, visit http://nikkidubose.com/.
---
References:
[1]: How eating disorders affect the neurobiology of the brain. (March 23, 2015). Retrieved from: https://www.emilyprogram.com/blog/how-eating-disorders-affect-the-neurobiology-of-the-brain
---
The opinions and views of our guest contributors are shared to provide a broad perspective of eating disorders. These are not necessarily the views of Eating Disorder Hope, but an effort to offer discussion of various issues by different concerned individuals.
We at Eating Disorder Hope understand that eating disorders result from a combination of environmental and genetic factors. If you or a loved one are suffering from an eating disorder, please know that there is hope for you, and seek immediate professional help.
Reviewed By: Jacquelyn Ekern, MS, LPC on February 15, 2017
Published on EatingDisorderHope.com