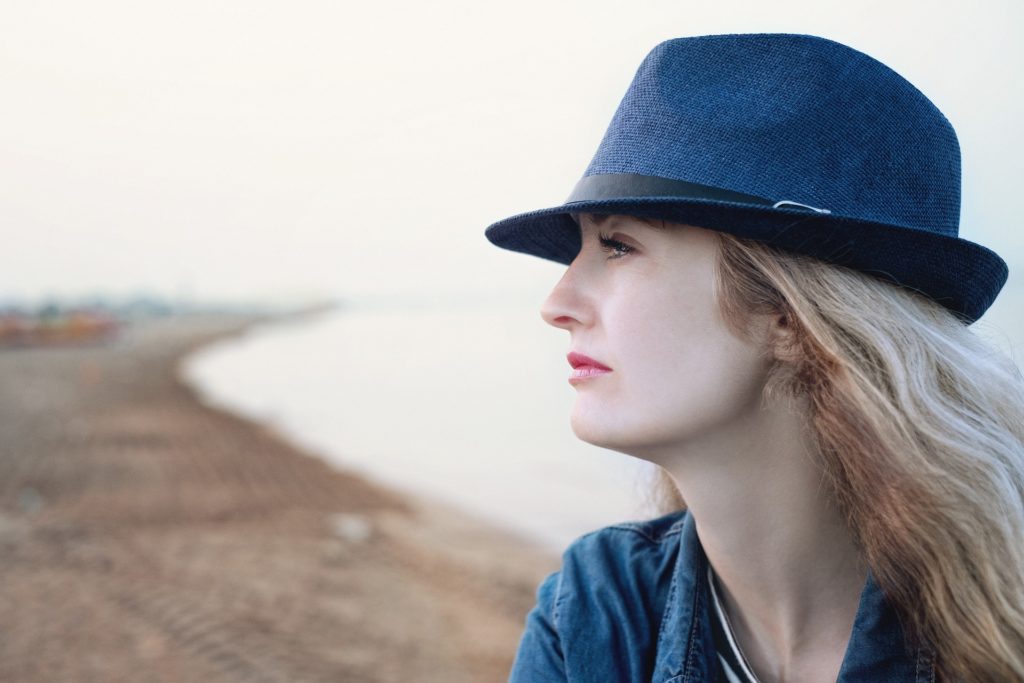 Binge eating disorder (BED) can bring on feelings of guilt, shame, remorse, and secrecy. It is a severe disorder than affect all parts of a person's life.  BED is newly recognized within the eating disorder field. It was adopted as its own diagnosis in the new DSM-V manual. Prior it is acceptance, it was a subcategory under Eating Disorders Not Otherwise Specified (EDNOS) [1].
How is Binge Eating Disorder Defined?
Binge eating disorder is defined as a life threatening and treatable eating disorder. Its diagnosis includes feeling out of control while binging and being unable to stop, as well as eating more than normal in a two-hour period or less.
Individuals diagnosed with this disorder will typically eat until uncomfortably full, and experience shame, guilt, and distress following the binge episode.
Those who are diagnosed with BED will not use compensating behaviors to reverse the food consumed. Researchers believe through various studies that BED is the most common eating disorder in the United States [1]. Many persons with BED will eat alone due to shame, embarrassment and guilt around amount eating, and body image concerns.
In a 2007 study that included over 9,000 participants, researchers looked at the individual's thoughts and behaviors on a variety of mental health disorders, including eating disorders. Results showed that 3.5 percent of females and 2 percent of males reported binge eating symptoms [1].
A second research study followed approximately 500 female adolescents over 8 years from age 12 to 20 years. The results found that 5.2 percent met the diagnostic criteria for all types of eating disorders. The researchers concluded that eating disorders are high, especially BED, but it is underreported [1].
Looking to High-Profile Mental Health Advocates
When deciding on whether to go public or stay private with your BED, there are various stars and celebrities who have spoken publically about their eating disorder and received warm and encouraging support.
One example is Penn State kicker Joey Julius, who went public with his binge eating disorder in 2016 [2].
Julius went public on Facebook about receiving treatment at McCallum Place in St. Louis, Missouri, for three months.
He stated in an interview, "Due to my increase in not only weight but also depression and anxiety, my team physicians started to notice not only a change in my overall happiness but also my performance as a normal human being [2]."
Another sport celebrity, Monica Seles, a tennis champion, struggled with binge eating disorder for over 10 years [3]. She reported in a television interview with Good Morning America, "My binge eating episodes would usually happen in the evenings when I would be back by myself after a long day at the tennis courts, and would just eat large quantities of food [3]."
Seles also stated that she wants others to know struggling with binge eating disorder that they are not alone, and that she felt she 'wasted' years by keeping it secret. Seles stated that she was able to find help and receive treatment for her BED and open up to loved ones for support.
Which Is Right for Your Eating Disorder Recovery?
Knowing which is right for you when going public or staying private, it is important to think about what your goals are with recovery. Do you have supportive people in your life that will help champion your recovery and the process? Do you feel that your care is private and are worried about telling others?
No way is the right or wrong way. It is about what is best for your treatment. Some individuals will share right away with friends and family because they need that extra validation and cheerleaders supporting them from the beginning.
Others need help first from their treatment team on how to communicate with loved ones regarding their diagnosis.
Some individuals do not understand eating disorders and may not be supportive in treatment or the process of therapy itself. Remember that you need to decide for yourself what is right for you. It is a personal decision to go public or say private.
Making Your Own Decision
When staying private with your binge eating disorder, know that it is okay for you to do that. It can be scary to let others in who are not on your treatment team. It is okay to admit that you need to keep your care private for various reasons outside of supportive people.
Some may consider sharing with their work environment, their community, or may have a high public profile. Others may feel considerable shame or guilt or embarrassment at first. The most important thing is to remember that it is your decision and that your eating disorder recovery is the priority.
To go public can be empowering. It can bring a sense of power and control over your recovery. Taking that step, whether it is telling close family and friends, posting on social media, or being able to share at a public event like an eating disorder walk or rally, can be a wonderful feeling.
It is important to remember that you will have individuals who will support you and who will criticize you. Know that your health, treatment and eating disorder recovery are the priorities, and you are doing the steps necessary for your best care.
In conclusion, going public or staying private is a personal decision. Knowing when to do either is up to you. Talking about pros and cons with your treatment team and, if possible, a loved one, can help in gaining perspective and objectivity. Remember your recovery is yours and is unique to you.
---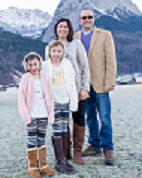 About the Author: Libby Lyons is a Licensed Clinical Social Worker and Certified Eating Disorder Specialist (CEDS). Libby has been practicing in the field of eating disorders, addictions, depression, anxiety and other comorbid issues in various agencies. Libby has previously worked as a contractor for the United States Air Force Domestic Violence Program, Saint Louis University Student Health and Counseling, Saint Louis Behavioral Medicine Institute Eating Disorders Program, and has been in Private Practice.
Libby currently works as a counselor at Fontbonne University and is a Adjunct Professor at Saint Louis University, and is a contributing author for Addiction Hope and Eating Disorder Hope. Libby lives in the St. Louis area with her husband and two daughters. She enjoys spending time with her family, running, and watching movies.
---
References:
[1] (n.d.) Retrieved May 24, 2017, from
https://www.nationaleatingdisorders.org/binge-eating-disorder
[2] (n.d.) Retrieved May 24, 2017, from
https://www.washingtonpost.com/news/early-lead/wp/2016/10/03/penn-state-kicker-joey-julius-opens-up-about-struggles-with-binge-eating-disorder/?utm_term=.3c342870c3ad
[3] (n.d.) Retrieved May 24, 2017, from
http://abcnews.go.com/Health/tennis-great-monica-seles-opens-binge-eating-disorder/story?id=28676761
---
The opinions and views of our guest contributors are shared to provide a broad perspective of eating disorders. These are not necessarily the views of Eating Disorder Hope, but an effort to offer discussion of various issues by different concerned individuals.
We at Eating Disorder Hope understand that eating disorders result from a combination of environmental and genetic factors. If you or a loved one are suffering from an eating disorder, please know that there is hope for you, and seek immediate professional help.

Published on August 14, 2017.
Reviewed By: Jacquelyn Ekern, MS, LPC on August 14, 2017.
Published on EatingDisorderHope.com