Bariatric surgery is becoming more common as a measure of weight loss. Often it is seen as a last resort or 'magic' surgery that will end the weight loss battle once and for all.
There are many factors for an individual on how much weight they will lose with surgery.
Often a person's nutritional diet, exercise, lifestyle, commitment and preparation for life after bariatric surgery all affect a person's outcome [1].
Typically individuals who are considered morbidly obese, or have a BMI over 40, are candidates for bariatric surgery [2].
One type of bariatric surgery, RYGB, involves decreasing the stomach to a small pouch which restricts the amount of food that it can hold. The distal end of the small intestine is then connected to the small pouch in the stomach.
When a person ingests food, it goes directly to the small intestine via the pouch, which can severely restrict the number of nutrients that are absorbed by the body.
Does Bariatric Surgery Work
When bariatric surgery is combined with therapy, a treatment plan, nutritional plan, and consults with a dietician may be an effective tool for weight loss and maintenance.
With surgery, other medical conditions such as diabetes, high blood pressure, high cholesterol, heart disease, and joint and body pain can be improved.
This type of surgery works by changing the structure of the gastrointestinal tract. It can cause various physiological changes in the body that can affect energy balance and fat metabolism.
This can also affect intestinal hormones, reducing hunger and appetite and increase the feeling of being full. The result is weight loss, a reduction in a desire to eat, and the frequency of eating [3].
Many individuals see an increase in self-esteem, physical mobility, occupational and social functioning.
Effects of Surgery
Besides these above changes research has shown that individuals who received bariatric surgery have a lower risk of death than those who do not get surgery. Up to 89% have a reduction in death as found in a five-year follow-up study [3].
Short-term risks of surgery include excessive bleeding, infection, blood clots, lung or breathing issues, leaks in the gastrointestinal system and death [4].
Longer term risks include bowel obstruction, dumping syndrome which can cause diarrhea, nausea, and vomiting. Other complications can include gallstones, hernias, low blood sugar, malnutrition, stomach perforation, ulcers, vomiting, and death.
Negative Reactions
Bariatric surgery can work for many but can have various adverse effects on some individuals. Surgery alone is not a magic bullet to 'cure' obesity or weight loss difficulties.
It is a tool to be used in combination with other traditional methods of eating disorder treatment. This can also vary depending on the severity of the disorder.
Often with reactions also comes the reduction of food intake that a person can eat. Many individuals who received the surgery may have the belief that surgery will mean that they will not feel hungry, or will resume their regular lifestyle, but be able to lose weight.
Often the result is that the individual is not able to eat as they did prior to surgery. With the physical nature of their stomach and intestines, food is significantly restricted, with some foods even making the person physically ill.
Treatment After Surgery
Eating disorder treatment can come in various forms. One is inpatient or residential treatment.
This is where a person stays 24-hours a day and received support, psychiatric support, individual therapy, family therapy, and group education and treatment.
All meals are provided for, supervised, and monitored along with nutritional support from an on-site dietician.
Another level of care is partial-hospitalization. At this level of care, a person stays for 10 or 12 hours per day where all means are provided for and monitored.
Groups, individual and family therapy, psychiatric and nutritional support are the same as if in residential care. The individual goes home at night and returns in the morning.
The third level of higher level-of-care is intensive outpatient programming where the person is responsible for providing one meal, which is checked and monitored by eating disorder treatment facility staff.
Treatment is mainly in a group therapy format, with weekly individual, psychiatric, and dietetic support.
Usually, a person will step down from one level to the next or move up levels as disorder requires. Often treatment can take months to years to fully recover from the disorder.
Through receiving bariatric surgery, on-going therapy is necessary to ensure that one addiction is not traded for another.
Some individuals will engage in excessive spending, gambling, alcohol, and substances, as well as other addictive behaviors in place of food after surgery.
Often outpatient treatment is used to address any co-occurring disorders such as depression, anxiety, bipolar disorder, and other concerns.
A therapist will work with a person to address self-esteem, self-worth, and the 'new person' they feel they are becoming as well as the internal perception of self prior to surgery.
Even after physical scars have healed, many psychological scars do not heal without support.
Being able to have a professional to discuss concerns, successes, and challenges throughout the weight-loss and body image journey is extremely helpful.
Through surgery many individuals have success, but none fully enjoy life without the help of further treatment to monitor long-term effects.
Nothing is a 'cure' or 'magic bullet' but various treatments combined together can be massively effective in recovery.
---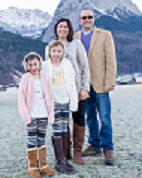 About the Author: Libby Lyons is a Licensed Clinical Social Worker and Certified Eating Disorder Specialist (CEDS). Libby has been practicing in the field of eating disorders, addictions, depression, anxiety and other comorbid issues in various agencies. Libby has previously worked as a contractor for the United States Air Force Domestic Violence Program, Saint Louis University Student Health and Counseling, Saint Louis Behavioral Medicine Institute Eating Disorders Program, and has been in Private Practice.
Libby currently works as a counselor at Fontbonne University and is a Adjunct Professor at Saint Louis University, and is a contributing author for Addiction Hope and Eating Disorder Hope. Libby lives in the St. Louis area with her husband and two daughters. She enjoys spending time with her family, running, and watching movies.
---
References:
[1] Expected Weight Loss From Gastric Sleeve Surgery – Calculator. (n.d.). Retrieved November 21, 2017, from https://www.obesitycoverage.com/weight-loss-surgeries/gastric-sleeve/gastric-sleeves-how-much-weight-will-i-lose
[2] Bariatric Surgery Effects Are Good Long-Term. (n.d.). Retrieved November 21, 2017, from https://www.acsh.org/news/2017/09/21/bariatric-surgery-effects-are-good-long-term-11856
[3] Benefits of Bariatric Surgery. (n.d.). Retrieved November 21, 2017, from https://asmbs.org/patients/benefits-of-bariatric-surgery
[4] Bariatric surgery. (2017, September 07). Retrieved November 21, 2017, from https://www.mayoclinic.org/tests-procedures/bariatric-surgery/basics/risks/prc-20019138
---
The opinions and views of our guest contributors are shared to provide a broad perspective of eating disorders. These are not necessarily the views of Eating Disorder Hope, but an effort to offer discussion of various issues by different concerned individuals.
We at Eating Disorder Hope understand that eating disorders result from a combination of environmental and genetic factors. If you or a loved one are suffering from an eating disorder, please know that there is hope for you, and seek immediate professional help.
Published on January 6, 2018.
Published on EatingDisorderHope.com