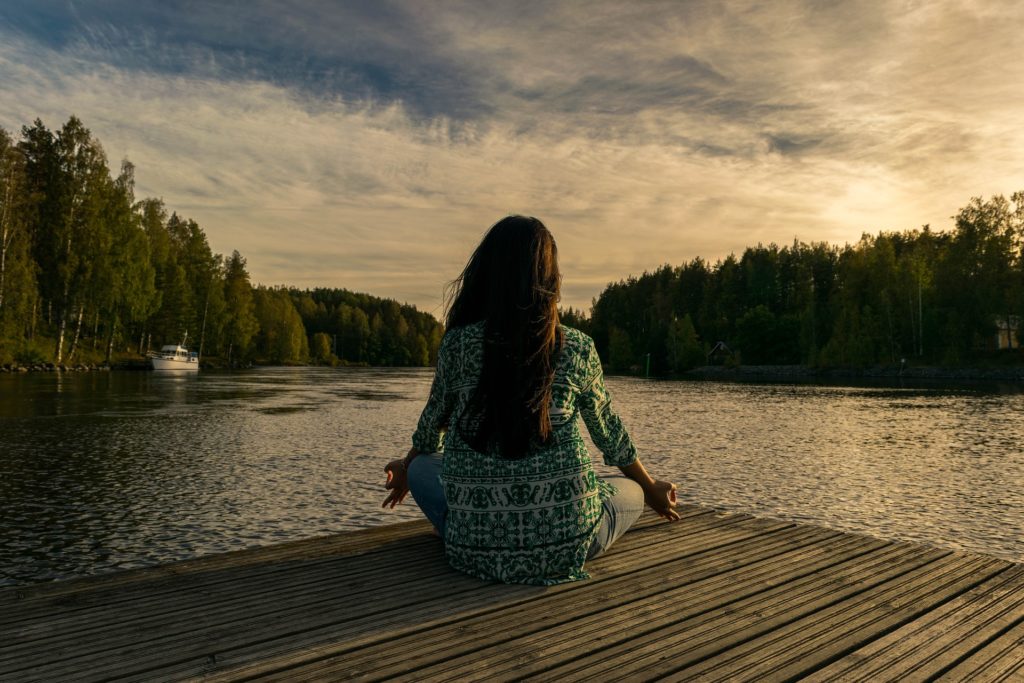 Eating disorders, including Anorexia, Bulimia, and Binge Eating Disorder, take a tremendous toll on any individual who has suffered through these diseases. It influences the mind, body, and spirit of a person.
Recovery often involves careful attention and nurturing to heal the physical, emotional, and spiritual wounds inflicted by an eating disorder.

The Ancient Practice of Yoga

The ancient Indian practice of Yoga is a movement therapy often used in the recovery process from an eating disorder. The nature and core of yoga exercises are developed as a practice to unite the mind, body, and spirit, accomplished in various ways and forms.
Behaviors associated with eating disorders often cause a disconnection between body and mind.  Many of the abnormal eating habits involved with eating disorders are a result of a dissociation or detachment with the body and normal intuitive cues.
For example, in bingeing episodes that may be associated with bulimia or binge eating disorder, one will often eat beyond a level of comfort and satiety, often to a point that is damaging to their physical and emotional well-being.   Though the mind may be registering a level of fullness, this is often ignored during periods of bingeing.
The Impact of Emotions From an Eating Disorder
Similarly, with anorexia, the brain is often dangerously malnourished to the point that coherent and logical thoughts cannot be made.
Eating disorders also impact emotions, cognition, and relationships, all as a result of the drastic ways in which the body and mind are affected by eating disorders.
While healing from eating disorders requires multi-dimensional treatment that addresses medical, nutritional, and psychological concerns, Yoga can be a beneficial modality incorporated in the healing process. The practice of Yoga therapy teaches awareness of the body's functions and feelings, which can be helpful to a person who has been disconnected from body and mind.
Mindfulness as The Core of Yoga and Recovery
Mindfulness is at the core of Yoga therapy, which encourages deeper perception and awareness of oneself, which is often neglected in the throes of an eating disorder.
Research has demonstrated that practicing Yoga and meditation can be an effective discipline for integrating the mind and body, improving physical, mental, intellectual, and spiritual health [1].
Studies have also shown that Yoga can be an effective method of managing and reducing stress, anxiety, depression, and mood-related disorders [1].
Another research study has found that yoga practice combined with outpatient eating disorder treatment were shown to decrease body image disturbances and psychological symptoms without negatively impacting weight, demonstrating the effectiveness of yoga therapy as a promising adjunct treatment strategy along with the standard multidisciplinary care [2].  

Practicing yoga in conjunction with pharmacological and psychological interventions could be a complementary therapy that creates the following benefits for someone in recovery from an eating disorder:
Increased attentiveness to one's body functions and feelings
Improved mood and decreased irritability
Improved body image and self-confidence
Greater sense of well-being
Increased feelings of relaxation
Healing from physical tension and pain
Improved ability to focus
Physical benefits, such as greater muscular strength, cardiovascular function, and flexibility
Improved sleep patterns
Diminished impulsivity and irrational thoughts/behaviors
Better interpersonal relationships
Increased optimistic outlook on life and positive mind-state
Slowly Restoring a Person's Soul
Recovery from an eating disorder is a process that slowly restores the sufferer as mind, body, and spirit heal.  While treatment for an eating disorder should be comprehensive to thoroughly address possible causes of the disease,
Yoga can be a beneficial practice to complement the recovery process.  Some of the important goals established in eating disorder recovery that can transfer to the practice of yoga including learning how to respect personal boundaries, challenge resistance, cultivating self-acceptance, and tolerating discomfort [3].

Whether you are a health practitioner in the field of eating disorder treatment or currently in recovery, being aware of the potential of Yoga can be a helpful component of building a wellness plan.  The practice of yoga can offer a therapeutic venue for engaging in physical activity while providing an outlet for many of the symptoms associated with eating disorders.

If you are interested in learning more about how Yoga can be beneficial in your recovery process, be sure to discuss this fully with your physician and treatment team.  As with all forms of exercise in the recovery process, you should proceed with full supervision from your physician and under the guidance of a certified Yoga Instructor.

---
About the authors: Jacquelyn Ekern, MS, LPC founded Eating Disorder Hope in 2005, driven by a profound desire to help those struggling with anorexia, bulimia and binge-eating disorder. This passion resulted from her battle with, and recovery from, an eating disorder. As president, Jacquelyn manages Ekern Enterprises, Inc. and the Eating Disorder Hope website. In addition, she is a fully licensed therapist with a closed private counseling practice specializing in the treatment of eating disorders.
Jacquelyn has a Bachelor of Science in Human Services degree from The University of Phoenix and a Masters degree in Counseling/Psychology, from Capella University. She has extensive experience in the eating disorder field including advanced education in psychology, participation and contributions to additional eating disorder groups, symposiums, and professional associations. She is a member of the National Eating Disorder Association (NEDA), Academy of Eating Disorders (AED), the Eating Disorders Coalition (EDC) and the International Association of Eating Disorder Professionals (iaedp).
Jacquelyn enjoys art, working out, walking her golden retriever "Cowgirl", reading, painting and time with family.
Although Eating Disorder Hope was founded by Jacquelyn Ekern, this organization would not be possible without support from our generous sponsors.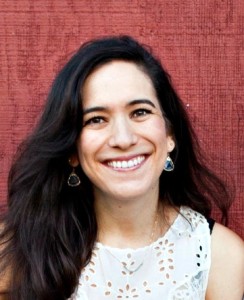 Crystal Karges, MS, RDN, IBCLC is a Contributing Writer for Eating Disorder Hope.
Crystal is a Masters-level Registered Dietitian Nutritionist (RDN) with a specialty focus in eating disorders, maternal/child health and wellness, and intuitive eating. Combining clinical experience with a love of social media and writing,
As a Certified Intuitive Eating Counselor, Crystal has dedicated her career to helping others establish a healthy relationship with food and body through her work with EDH and nutrition private practice.
---
References:
[1]:  
Woodyard, C.  Exploring the therapeutic effects of yoga and its ability to increase quality of life.  Int J Yoga 2011. Jul-Dec; 4(2): 49-54.  
http://www.ncbi.nlm.nih.gov/pmc/articles/PMC3193654/

[2]:
Hall, A., Ofei-Tenkorang, N. A., Machan, J. T., & Gordon, C. M. (2016). Use of yoga in outpatient eating disorder treatment: a pilot study.
Journal of Eating Disorders
,
4
, 38. http://doi.org/10.1186/s40337-016-0130-2

[3]:
Boudette R.
Question & answer: yoga in the treatment of disordered eating and body image disturbance: how can the practice of yoga be helpful in recovery from an eating disorder?
Eat Disord. 2006
Mar-Apr; 14(2):167-70.
---
The opinions and views of our guest contributors are shared to provide a broad perspective on eating disorders. These are not necessarily the views of Eating Disorder Hope, but an effort to offer a discussion of various issues by different concerned individuals.
We at Eating Disorder Hope understand that eating disorders result from a combination of environmental and genetic factors. If you or a loved one are suffering from an eating disorder, please know that there is hope for you, and seek immediate professional help.
Published on July 27, 2017
Updated By: Crystal Karges, MS, RDN, IBCLC
Reviewed By: Jacquelyn Ekern, MS, LPC on July 27, 2017.
Published on EatingDisorderHope.com