Heading off to college is an exciting time in a teen's life. Touring campuses, deciding on a major, and looking into which school is the best fit is all part of the process.
When you are recovering from an eating disorder, you also want to think about services available on campus, options for meal plans, and which universities are friendly towards continued recovery.
College Counseling Centers
According to the Association of College Counseling Center Directors Survey, top concerns for students who seek out counseling are anxiety, depression, eating disorders, alcohol use and relationship issues [1].
Students come to counseling centers for various reasons they can be self-referred or referred by their residential assistant or a professor for concerns.
Students can struggle with various issues when transitioning to University [2]. Some struggle with day-to-day life issues such as a new routine, school schedules, or independent living.
Other students may struggle with living away from family or experience homesickness. Still, others may have difficulty with academics and staying motivated to study. Each person has a unique set of challenges they will face when moving to college.
Counseling centers exist on almost all college campuses. They are available for students to utilize before, during, and after a challenge arise. Counseling centers hire professional clinicians that usually hold either a Ph.D., a license in Clinical Social Work, or a license in Professional Counseling.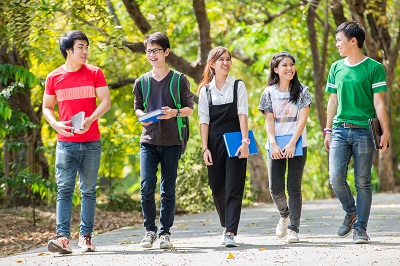 This level of licensing allows the individual to practice therapy within a clinical setting. These people are the same level of professionals that you would see if you went to group therapy, an individual practice, or a doctor office setting.
Typically Counseling Center staff have a specific area of training that they specialize in and some have an eating disorder specialization.
Most do have training in general areas and have a familiarity in treating common issues such as depression, anxiety, PTSD, etc. which are common symptoms in those with eating disorders.
Counseling Centers across the US often organize "Eating Disorder Awareness Week" on campus and provide "Love Your Body" activities.
"Stress Reduction" days or events are also sometimes planned by the counseling staff for students throughout the year, especially during mid-term and end-of-year finals.
Group and short-term educational groups are often held on college campuses.  These may provide education and awareness around topics related to mental health and eating disorders.
Tips on Eating Disorder Recovery at College
When deciding where to go to school, it can help to have some information on knowing which schools may be more eating disorder friendly while working on your recovery.
First, for schools you are considering, contact their counseling centers [3]. Talk with the Student Counseling Center Director and see what they have to offer.
Ask questions or see if you can make an appointment to talk with one of the counselors so you can get a feel for their environment. If you can not set this appointment, then add their office to your campus tour when you visit.
Check with the student health services if they accept insurance and if your plan is accepted. If it not, ask what the fee is, how many sessions are allowed, and if there are off-campus therapist referrals.
Talk with the food service director and ask about meal plan options. Know what food they serve and how it works with your current meal plan. What are the different dining options at the schools you are considering?
Universities are changing to meet the various dietary needs of students. They are offering multiple choices that are much different, even from five years ago.
Talk with your dietician about how to incorporate your meal plan into your school's meal options. Consider practicing how meals will work at your local college campuses with your dietician before heading off to school.
Be aware that exercise and sports can be triggering for some in recovery. Think about how you will exercise when you are at school, and create a plan to help in maintaining your recovery.
You may be going to college on a scholarship for your sport. Talking with your therapist and dietician, as well as your coach about best practices while in recovery would be wise before going to school.
Consider healthy exercise in moderation, follow your plan and do not obsess about your body, and do not over-do it. Know your triggers and recognize the signs of relapse when exercising becomes too much or too important.
Fourth, it can be a unique experience to go to college with an eating disorder [4]. You need to be mentally, physically, and emotionally prepared to manage both the eating disorder and the academic pressures of college life.
Living close together in a dorm with other students can be a challenge. Listening to other peers talk about their body, weight, and appearance can be triggering for a person in recovery.  Have support to discuss any triggers that occur, so that you can rise above these challenges.
How to Know If College Is Eating Disorder Friendly
1. Check Out the Counseling Center
Ensure that the college you will be attending has a counseling center. Call or visit the campus to ensure that there is professional staff who provide mental health counseling available to students. Also, see if there is anyone on staff that concentrates on eating disorders.
2. Look at the University Advocacy Groups
What type of mental health or advocacy groups are there on campus? Some examples of these types of groups include Active Minds, National Alliance on Mental Illness, or Proud2Bme. These groups and others are all groups that many colleges will work with to host events throughout the year [4].
3. Discover Supports
Look into what support systems are available on campus for those in eating disorder recovery. Are there support groups on campus or locally? Some dietician programs offer nutritional counseling as an option for students for free which can help with meal planning.
4. Other options
Going to college can be an exciting and enjoyable experience when you are prepared for the journey. Find and use the college and community resources that are available. They can help you to be prepared for the next chapter of your life.
---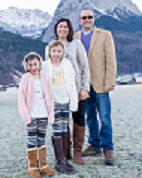 About the Author: Libby Lyons is a Licensed Clinical Social Worker and Certified Eating Disorder Specialist (CEDS). Libby has been practicing in the field of eating disorders, addictions, depression, anxiety and other comorbid issues in various agencies. Libby has previously worked as a contractor for the United States Air Force Domestic Violence Program, Saint Louis University Student Health and Counseling, Saint Louis Behavioral Medicine Institute Eating Disorders Program, and has been in Private Practice.
Libby currently works as a counselor at Fontbonne University and is an Adjunct Professor at Saint Louis University, and is a contributing author for Addiction Hope and Eating Disorder Hope. Libby lives in the St. Louis area with her husband and two daughters. She enjoys spending time with her family, running, and watching movies.
---
References:
[1] Top reasons students seek college counseling centers. (n.d.). Retrieved February 05, 2018, from http://www.themillennialminds.com/top-reasons-why-students-seek-college-counseling-centers/
[2] Van Brunt, B. (2010). The Preparation and Role of College Counselors. Retrieved February 5, 2018, from https://www.counseling.org/resources/library/ACA%20Digests/ACAPCD-36.pdf
American Counseling Association
[3] A. (2016, August 31). Help for Eating Disorder Patients: Back to School. Retrieved February 06, 2018, from http://centerfordiscovery.com/blog/help-eating-disorder-patients-back-school/
[4] Wolf, N. (n.d.). A Guide to Choosing a College for Teens with Eating Disorders. Retrieved February 06, 2018, from https://www.noodle.com/articles/advice-for-teens-going-to-college-with-an-eating-disorder
[5] Worry Less, Enjoy More: The Freshman Year Survival Guide. (n.d.). Retrieved February 06, 2018, from http://proud2bme.org/content/worry-less-enjoy-more-freshman-year-survival-guide
---
The opinions and views of our guest contributors, are shared to provide a broad perspective of eating disorders. These are not necessarily the views of Eating Disorder Hope, but an effort to offer a discussion of various issues by different concerned individuals.
We at Eating Disorder Hope understand that eating disorders result from a combination of environmental and genetic factors. If you or a loved one are suffering from an eating disorder, please know that there is hope for you, and seek immediate professional help.
Published on April 30, 2018
Reviewed on April 30, 2018 by Jacquelyn Ekern, MS, LPC
Published on EatingDisorderHope.com