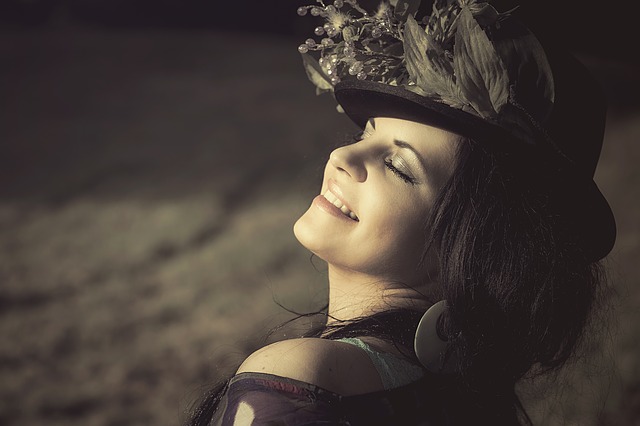 Contributor: Felicia Kolodner, Director, Reflections Treatment Center at Dominion Hospital
When I was first asked to write this blog entry, I immediately thought of the countless strong men, women, and adolescents that we have had the privilege to treat at Reflections. For some, it was their first time seeking help, and for others they knew far too well how difficult this disease is to overcome.
No matter the age, gender or circumstances, everyone who enters treatment is changed on the other end. I thought the best way to capture how treatment impacts the individual and their family is to hear the words directly from them.
Leah's Story
Like almost every other adolescent who comes to Reflections for treatment, Leah looked terrified those first few minutes. I remember introducing myself to her mother and seeing the hope and desperation in her eyes pleading with me "Please get my daughter better."
This expression in her eyes is one I see every day from loved ones bringing someone in to start the journey of recovery. When Leah recounts her life before treatment, it was filled with exhausting, repetitive thoughts that took over her ability to enjoy life to the fullest. At the end of treatment, Heather is ready to take on being a fun-loving adolescent.
In her words, "Living with an eating disorder is not worth anything."
Corinne's Story
Before treatment, Corinne shared that there was a lot of secrecy and distrust in her family. Even when the family wasn't together, it "haunted all of our thoughts." Life after treatment is relaxed and without an agenda.
Remell, Corinne's mom says that they "have a wonderful relationship now." When they have a rough day, they talk about it and work through it. Remell adds that her daughter is "determined to fight." Today, rather than focus on negativity, Corinne is applying to college and participating on the dance team at her school once again.
Speaking with Russell
I also had the opportunity to speak with Russell, who left Reflections several years ago. "In recovery, I found myself, I found forgiveness, and I found my family. They had always been there, but now I was able to see them, hear their words, and meet them halfway
Russell goes on to share, "I've heard it said so many times that eating disorders are family disorders; we don't develop these disorders in a vacuum, and usually we don't recover in a vacuum either.
The whole notion of recovery can be as terrifying for our family as it is for us, I think, because it forces us all to take a good hard look at ourselves, and we don't always like what we see. It's worth that trip down the rabbit hole, though. With a lot of communication, patience, forgiveness and hard work, we can heal — together."
Abigail's Story
"Certainly my interpersonal relationships have improved the most. I see my parents from time to time, but they aren't a great source of support in my life. Friends and romantic partners, on the other hand, are my family…and all I can say is the difference between how we communicated before treatment and how we communicate now is night and day."
Abigail feels that treatment has been an "incredible transformation" for her family. She shares that her family now understands the complexity of this disease.
They communicate in ways that they were never able to before. One of the biggest payoffs has been to her younger siblings who now benefit from her father's ability to more openly communicate. Her family is able to provide greater understanding to one another and more empathy.
Providing Hope for the Future
Every day I see the scared, tentative faces of those brave individuals seeking treatment.
I often wish that I can skip to the end and show them what life will look like once recovered. My hope is that others read this blog and see how recovery is possible not just for themselves, but also for their family.
---

About the Author:
Felicia Kolodner, Director, Reflections Treatment Center at Dominion Hospital, (703) 538-2886
The opinions and views of our guest bloggers are shared to provide a broad perspective of eating disorders. These are not necessarily the views of Eating Disorder Hope, but an effort to offer discussion of various issues by different concerned individuals.