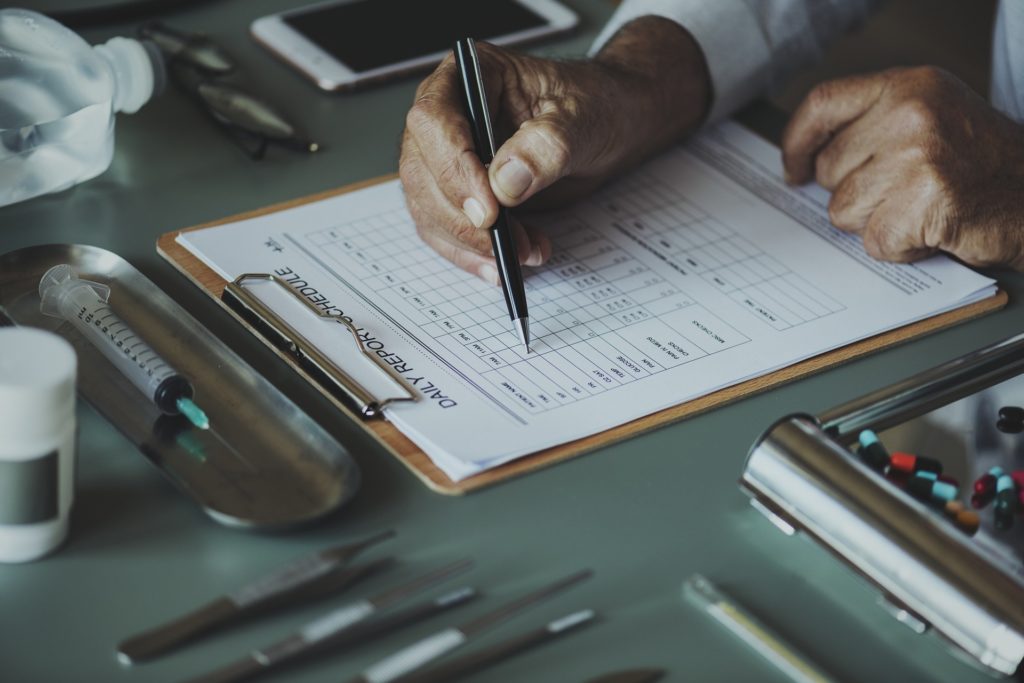 Kirsten Haglund and Camille Williams continue their discussion on Medication-Assisted Treatments, Depression and Eating Disorders.
Kirsten: A lot of people suffer from depression and eating disorders, and hide it so well that most people around them can't even tell. So what are some of the signs and symptoms that could help the loved ones or colleagues at a workplace identify these individuals with high-functioning depression and eating disorder?
Camille: I think this has a lot to do with just checking in with those around you and not just assuming that everything is okay. It is important to remember that we are all struggling and I think it is just best to have an open, honest conversation and help that person to maybe pause and reflect on their present circumstances.
This is particularly important because the toughest part is often that these individuals do not realize or recognize the signs and symptoms in themselves. If anything, you can at least help provide them with a safe space where they could be honest about their struggles and reach out for some much-needed help.
Kirsten: What are some constructive coping mechanisms that individuals battling depression and eating disorders can work on cultivating so that, let's say post-treatment recovery, another depressive episode does not lead to relapse into an eating disorder?
Camille: During my experience working with different patients, I would say that what has stood out for me the most is Dialectal Behavioral Therapy (DBT). DBT skill set is the opposite of emotion action, and I think that works really well for both depression and an eating disorder. Perfectionists have to be a little cautious not to take it overboard and just set realistic goals or expectations.
It can start with something small: if your depression is causing you to want to stay in bed, then maybe all you need to ask yourself is if you can get out for 5 minutes or just run one errand today or maybe make plans with only one person. Rather than just giving in to your depression entirely, you can think of trying to do one little opposite thing of that and then maybe apply the same process to eating routines.
If you do not want to eat at all or eat too much, well just ponder on what you can do differently or how you can invite in a different experience. Maybe you can start with just a light snack, or if you are looking for comfort in food, perhaps instead of eating a gallon of ice cream by yourself, you could go out with a friend for a cup of ice cream.
Kirsten: Going back to our earlier piece of conversation regarding the associated stigma with these disorders, yet the use of medications for these disorders is often looked down upon. What would you like to say to someone who is considering taking a medication-assisted treatment and encourage them to do so without the fear of judgment or shame?
Camille: I think it is so unfortunate that there is still so much stigma associated with medication-assisted treatments for mental health. It is important to realize that just like medication is understood to be a logical solution to illness, depression and eating disorders are also medically-based phenomenons that influence the brain and its biology.
One thing that I often encourage in my practice is drawing comparisons to other illnesses and the need for medication to remedy them. I tell my patients that if I had diabetes and I needed to take insulin for that, should I feel ashamed about it because my body needs it to function correctly.
Anybody who needs medication or takes it in order to relieve themselves of an illness or the discomfort that comes with it, should believe in doing so and just hope that the world can follow up. People do need to eventually understand that mental health is just as important a physical health and medication-assisted treatments are available to provide the necessary support. If that's what you need, then that's what you need.
Kirsten: And then the role of therapy is treatment is just as important right?
Camille: Yes absolutely! That is what research has shown us again and again that the most effective treatment is usually a combination of medication and therapy. In any case, just the use of medications may not be sufficient enough because it is just as important to get emotional support as it is to fix the biology.
You've got someone to share your feelings with, talk through your experiences and figure out new ways to cope with your ups and downs. For a lot of patients, therapy is not enough, and they need that added help, just like taking vitamins.
If the depression is so severe where you cannot even initiate the opposite to motion action skill, then medication can help you be prepared for the upcoming changes and sustain them.
*Stay tuned for Part 4 of Weekly Hope with Kirsten and Camille
Please See:
Weekly Hope with Camille Williams – Depression and Eating Disorders – Part 1
Weekly Hope with Camille Williams – Depression and Eating Disorders – Part 2
Weekly Hope with Camille Williams – Depression and Eating Disorders – Part 4
---
Source:
Weekly Hope Conversation with Camille Williams on September 24, 2018.
Please visit the Weekly Hope with Kirsten Haglund page for other presentations.
---
About the Author: 
Camille Williams, MA, NCC, LCPC is the Eating Disorder Program Coordinator. She supports the development of curriculum, supervises the eating disorder specialist, and provides group therapy. She also educates and trains all staff on campus and advocates for eating disorder awareness through publications.
Camille started at Timberline Knolls as a Behavioral Health Specialist. She then transitioned into the Eating Disorder Specialist (EDS) role. In this position for nearly five years, she developed her skills and competence in working with the eating disorder population.
Camille received a Bachelor of Arts degree in both psychology and sociology from Augustana College in Rock Island, IL. She then went on to earn a Master of Arts in Clinical Professional Psychology from Roosevelt University, IL.
Camille is a member of the International Association of Eating Disorder Professionals (IAEDP).
---
About the Transcript Editor: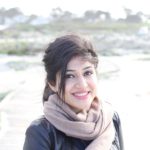 Sana Ahmed is a journalist and social media savvy content writer with extensive research, print, and on-air interview skills. She has previously worked as staff writer for a renowned rehabilitation institute, a content writer for a marketing agency, an editor for a business magazine and been an on-air news broadcaster.
Sana graduated with a Bachelors in Economics and Management from the London School of Economics and began a career of research and writing right after. Her recent work has largely been focused upon mental health and addiction recovery.
---
The opinions and views of our guest contributors are shared to provide a broad perspective of eating disorders. These are not necessarily the views of Eating Disorder Hope, but an effort to offer a discussion of various issues by different concerned individuals.
We at Eating Disorder Hope understand that eating disorders result from a combination of environmental and genetic factors. If you or a loved one are suffering from an eating disorder, please know that there is hope for you, and seek immediate professional help.
Published on March 20, 2019.
Reviewed & Approved on March 20, 2019, by Jacquelyn Ekern MS, LPC
Published on EatingDisorderHope.com