"I don't want my college team to know I'm struggling with an eating disorder… I'll ruin my chances of getting into a masters or doctorate program if I go to treatment… I don't want to fall behind in my classes."
All of these phrases are common when working with a college-aged student who is struggling with an eating disorder.
Fear and anxiety around academics, social isolation, and losing school-based scholarships or athletic standing keep university students from seeking higher levels of care.
Seeking Eating Disorder Treatment While in College
Seeking eating disorder treatment can be scary, but it doesn't mean that you will ruin your academic or athletic career. Typically, if you are in immediate need of residential or partial care, you can ask for a medical leave through your university [1].
Universities cannot mandate that you take a leave of absence, unless you are a danger to yourself or others, or pose imminent threat to the community [1]. Universities and athletics can require you to obtain an assessment from the school's counseling office, and attend a certain amount of therapy. In severe cases, the school may ask you to meet with a student affairs director and/or a clinician in the counseling department to determine readiness to return to school after treatment completion.
A second option for attending treatment is to go over a holiday break or during summer months when school is not in session. Often, treatment facilities do fill up quickly due to many university students returning, and getting in to do an assessment prior to your school's break is essential.
Most treatment programs last between 30 to 90 days for completion, depending on type of insurance and out-of-pocket costs. During summer and breaks, you can devote more intense time to treatment and care, and be under less stress than if you were going during the academic year. It can be helpful to look at facilities in your area if you are seeking treatment locally by scheduling a tour, or exploring their facility online.
How Do I Balance Eating Disorder Treatment and School?
If you are thinking about seeking treatment while staying in school, it is important to ask both the facility and your university about the feasibility of you continuing with school while in treatment.
Often, with the university, you must request in-person if you are needing accommodations for your course work, such as a reduced schedule or continuing your classes through tutoring rather than in-person for the duration of treatment.
Most colleges have a formal application process and that is typically done with the disability coordinator on campus [1].
A letter will also be required from your psychiatrist and/or physician and therapist that documents your illness and need for disability accommodations.
Also consider taking time off school to seek treatment. Though this might seem inconvenient, keep in mind the importance of your eating disorder recovery for long-term health, happiness, and success.
Remember that your university wants you to succeed and graduate from their school, and most schools are willing to work with you after recovery and support you in being the best you.
Collegiate Athletes and Eating Disorders
According to the NCAA, 25 percent of female athletes and 20 percent of male athletes in the university setting suffer with disordered eating and report skipping meals and binge eating [2].
Common risk factors for college athletes include sport pressures, competition among teammates, exercise that goes with the student's sport, academic pressures, and peer socialization environment.
An investigation by NBC in 2016 found that administrators at California 21 Division I and II schools were unaware of the how rampant eating disorders were among their athletes, and unaware of how many athletes had been previously treated for an eating disorder [2]. Many colleges do not have dietitians on staff to assist students and athletes with nutritional needs.
This spurred Paula A. Quatromini, Chair of Health Sciences at Boston University, to create a Sports Medicine Wellness program 10 years ago to set up standards and care for athletes at her university. For many athletes seeking treatment off-campus, it can be extremely difficult due to schedules from academics and sports.
College Resources and Other Important Factors to Consider
Knowing whether to take time off from school to pursue eating disorder treatment can be a hard decision. Here are some things to think about when making a decision that is best for you [3]:
Being a student takes a lot of energy. When you throw sports into the mix, it leaves little energy for self-care and downtime. When an eating disorder becomes apparent, it can narrow the availability for taking care of yourself and balancing is extremely difficult.
Think about your short- and long-term goals. What are you pursuing in your academics and what are your plans with your sport after college? Write a list of the benefits and disadvantages to taking time off from school at this point in your life. Ask yourself what you need to be the best you, and take honest and thoughtful consideration.
What recovery tools do you need to thrive at university? What college resources are available to you? Do you feel those are being met with the treatment you are currently receiving? Answering these can help with being able to decide if taking a medical leave is right for you.
How Will a Medical Leave of Absence Affect Me?
A leave of absence allows you to have time to focus your energy and time solely on eating disorder treatment. It can create an environment of health that can allow you to enjoy your university time.
College students returning from a medical leave of absence often report that it was useful and helped with academics and future goals [4]. A medical leave of absence means you are a student with a disability for a temporary time. It means you have the right to reasonable accommodations for that disability. It can mean extra time on tests or assignments, the ability to withdraw from classes and absences from classes [4].
When looking into taking a medical leave of absence from the school, make sure to ask what documents are needed to leave and return to school, as well as what treatment documents, so you go to care well-informed.
In conclusion, going to eating disorder treatment while in college can be positive and not ruin your academic career. It may delay your timeline for graduation or course completion, but your eating disorder recovery and overall health are essential to being able to meet those goals.
---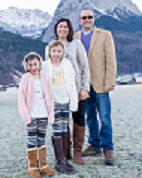 About the Author: Libby Lyons is a Licensed Clinical Social Worker and Certified Eating Disorder Specialist (CEDS). Libby has been practicing in the field of eating disorders, addictions, depression, anxiety and other comorbid issues in various agencies. Libby has previously worked as a contractor for the United States Air Force Domestic Violence Program, Saint Louis University Student Health and Counseling, Saint Louis Behavioral Medicine Institute Eating Disorders Program, and has been in Private Practice.
Libby currently works as a counselor at Fontbonne University and is a Adjunct Professor at Saint Louis University, and is a contributing author for Addiction Hope and Eating Disorder Hope.
Libby lives in the St. Louis area with her husband and two daughters. She enjoys spending time with her family, running, and watching movies.
---
References:
[1] Millard, L. (n.d.). I'm in College: How Do I Get Help For My Eating Disorder? Retrieved June 11, 2017, from https://www.waldeneatingdisorders.com/im-in-college-how-do-i-get-help-for-my-eating-disorder/
[2] Thurston, A. (n.d.). Rehabilitation Sciences. Retrieved June 11, 2017, from https://www.bu.edu/research/articles/treating-eating-disorders-athletes/
[3] Gleissner, G. (2016, September 12). Transitioning Between School and Treatment: Eating Disorder Recovery in College. Retrieved June 11, 2017, from http://eatingdisorderspecialists.com/transitioning-school-treatment-eating-disorder-recovery-college/
[4] Taking a Leave of Absence: What You Need to Know. (2016, February 04). Retrieved June 11, 2017, from http://www.mentalhealthamerica.net/taking-leave-absence-what-you-need-know
---
The opinions and views of our guest contributors are shared to provide a broad perspective of eating disorders. These are not necessarily the views of Eating Disorder Hope, but an effort to offer discussion of various issues by different concerned individuals.
We at Eating Disorder Hope understand that eating disorders result from a combination of environmental and genetic factors. If you or a loved one are suffering from an eating disorder, please know that there is hope for you, and seek immediate professional help.
Published on August 19, 2017.
Reviewed By: Jacquelyn Ekern, MS, LPC on August 19, 2017.
Published on EatingDisorderHope.com