Eating disorders affect all cultures, all races, all socioeconomic levels, and both male and females. Often eating disorders are seen as an affluent, white, heterosexual individual, but in reality, those who are of various religions, beliefs, sexual orientation, age, and gender identity can have an eating disorder.
Studies have shown that the earlier an eating disorder is treated, the higher rate of success in recovery will occur [1]. Breaking down some of these stigmas around eating disorders can open access to all individuals.
Another study in 2006, found that diagnosis of eating disorders was much lower for a person of color, even if the symptoms were the same as a white patient who presented [1].
The researchers concluded that individuals of color were less likely to be diagnosed, have access to care and treatment.
In a more recent study, it was shown that those of color were more likely to develop an eating disorder and had higher rates of bulimia, abuse laxatives, and diuretics as well as fast.
Religion also plays a role in eating disorder intersectionality in treatment. In some religions eating disorders are underreported due to mental health stigmas. In Muslim cultures, fasting is typically encouraged during Ramadan and are underreported by this community. They are generally seen to have higher rates of anorexia than non-Muslim peers.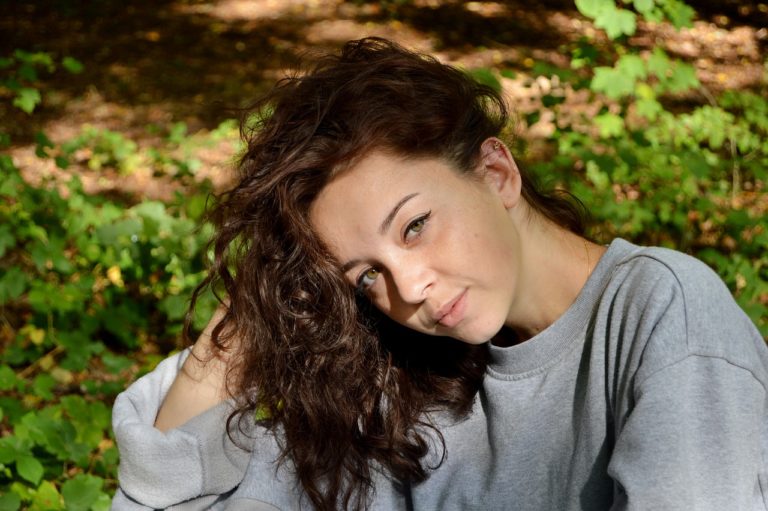 Those with sexual and gender identities are usually underreported for eating disorders. It is estimated that between 5-25% of individuals with eating disorders are male within this subgroup. We know that stressors can be a trigger to eating disorder behaviors emerging, and within the LGBT culture, the stress of coming out to loved ones, bullying due to sexual orientation or gender identity can increase this disorder to begin.
In a study conducted on this population, it showed that gay and bisexual boys were seven times more likely to admit binging and purging than their non-gay and bisexual peers [1].
Transgender communities also struggle with eating disorders, and in 2015 in the Journal of Adolescent Health, transgender students were found to be more than four times as likely to report and eating disorder as cisgender heterosexual male.
Also, a concern is older adults with eating disorders. In 2012 it was found that 13% of women over the age of 50 had either an eating disorder or disordered eating patterns [1].
Often marginalization of cultures, religions, sexual orientation or gender identity can lead to less financial ability to seek treatment or healthcare due to stigma.
The eating disorder community as a whole is looking at how to diversify and reach out to marginalized populations who are struggling with an eating disorder. Clinicians are wanting to serve and treat women and men who are of various cultures, religions, sexual orientations, ages and find that often insurance of financial ability is one barrier to getting these individuals into treatment.
Many people of various cultural backgrounds present with eating disorders differently than white individuals [2]. This can make treatment more difficult as many therapies are geared toward a particular subset of problematic behaviors.
Conversations, treatment modalities, outreach, and marketing need to be intersectional and geared at populations that are seen as marginalized. Professional treatment staff can be more diverse in culture, race, and orientation to be able to understand different symptoms and cultural or religious dynamics around the disorder.
Recognizing Eating Disorder Intersectionality
Being able to recognize intersectionality within treatment as a clinician can sometimes be difficult. In an outpatient setting, clients of all cultures, ages, and religions, as well as gender and identity are typically seen.
What behaviors are the same within eating disorder presentations, and which are different? What as a clinician do you look for in all clients that are seen?
Is it biased towards a particular training or insurance guidelines? It is imperative that clinicians, treatment teams, direct care staff learn about their own perceptions of eating disorders and that of diverse populations to serve clientele best.
Looking at how to recognize this means looking inward and asking some important questions.
1. Do your perception of self and world-view influence the way you listen and treat clients?
So often our own values, experiences, and training can gear a person toward one way of viewing a client. If a Latino client comes into your office and they are struggling with their meal plan, how to address this? Do you take into account that most Latinos eat a late breakfast and a late lunch around 3:30pm? Does this affect the way you work with Latino teens who are at lunch at school but waiting to get home to eat due to cultural expectations? Small differences can be significant in eating disorder treatment.
2. How does a client's lifestyle influence the treatment?
What knowledge and training do a treatment center's team have on diversity and lifestyle choices for those that are of the LGBT population? Are clinicians aware of eating disorder patterns within this culture and how to best treat symptoms, relationship and supports, as well as the recovery process?
3. How does the treatment center use best practices for various populations?
In what way is your treatment facility geared toward intersectionality? Are staff trained in different types of therapies, or are there specialized clinicians who are trained in more experiential methods. What marketing tools are you using to engage all populations of your area and do you offer prevention methods in various communities? Look at what your treatment center offers to those of different age groups, cultures, religion, and other marginalized areas. Knowing what your area has in the way of diversity can aid you in knowing where you are lacking.
Diversity in Eating Disorder Treatment
Remember that diversity is exceedingly important in treatment for eating disorders.
Learning from each other, gaining new ways to help sufferers, and knowing that all populations and cultures struggle with eating disorders can contribute to diversify and grow your treatment setting.
---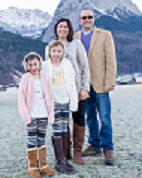 About the Author: Libby Lyons is a Licensed Clinical Social Worker and Certified Eating Disorder Specialist (CEDS). Libby has been practicing in the field of eating disorders, addictions, depression, anxiety and other comorbid issues in various agencies. Libby has previously worked as a contractor for the United States Air Force Domestic Violence Program, Saint Louis University Student Health and Counseling, Saint Louis Behavioral Medicine Institute Eating Disorders Program, and has been in Private Practice.
Libby currently works as a counselor at Fontbonne University and is a Adjunct Professor at Saint Louis University, and is a contributing author for Addiction Hope and Eating Disorder Hope. Libby lives in the St. Louis area with her husband and two daughters. She enjoys spending time with her family, running, and watching movies.
---
References:
[1] Who Gets an Eating Disorder? (n.d.). Retrieved September 23, 2017, from http://www.mirror-mirror.org/diversity.htm
[2] Not Just a White Woman's Disease: Latina & Black Women and Eating Disorders. (2017, August 21). Retrieved September 23, 2017, from http://www.medainc.org/not-just-a-white-womans-disease-latina-black-women-and-eating-disorders/
---
The opinions and views of our guest contributors are shared to provide a broad perspective of eating disorders. These are not necessarily the views of Eating Disorder Hope, but an effort to offer discussion of various issues by different concerned individuals.
We at Eating Disorder Hope understand that eating disorders result from a combination of environmental and genetic factors. If you or a loved one are suffering from an eating disorder, please know that there is hope for you, and seek immediate professional help.
Published on October 2, 2017.
Reviewed By: Jacquelyn Ekern, MS, LPC on October 2, 2017.
Published on EatingDisorderHope.com