Contributor: Crystal Karges, MS, RDN, IBCLC, Director of Content and Social Media at Eating Disorder Hope/Addiction Hope
Recovering from an eating disorder can seem like a long, arduous battle – one that never seems to have a finish line. Anorexia nervosa, which is the most fatal disease of all mental illnesses, is particularly damaging to an individual in many facets: physically, mentally, emotionally, spiritually, and more.
There are countless aspects of life that are lost in the struggle against anorexia. When we think of this illness, it is easy to think only of the physical effects of this eating disorder. However, anorexia often robs people of the best years of their lives. Opportunity, relationships, memories tainted by that which is anorexia and the manner in which this eating disorder overtakes the ability to thrive.
Understanding Anorexia Recovery
Because anorexia is a psychiatric illness with strong biological influences, overcoming this disease is something that happens gradually. The effects of this disease are typically not noticeable until anorexia has developed significantly.
Many of those who struggle will
do so in silence and isolation for years before reaching out for the help they need for recovery and healing. Others might be what is considered "high-functioning", meaning, they are able to continue a relatively "standard" lifestyle while disguising an underlying struggle with this eating disorder. This typically does not last too long before a person with anorexia begins to slowly become undone by the eating disorder.
Anorexia nervosa develops from many complex factors, some that are essentially out of anyone's control – such as genetic influences and neurobiology. For this reason, it is understood that eating disorders, such as anorexia, are more chronic by nature, as these illnesses have factors that cannot necessarily be "cured".
The behaviors associated with the eating disorder can become less intense with recovery efforts, or a person can be considered in "remission" from the eating disorder. While some might find it discouraging to view anorexia in this way, this may help create a more realistic portrayal of what the recovery journey is like.
Recovery Milestones
While it can be easy to get hung-up on the nature of the eating disorder or become easily discouraged by the lack of measurable progress, it is important to know that there are milestones along the way that should be celebrated as part of the healing process. Being able to recognize progress through these milestones can be an encouraging part of the recovery process from anorexia.
Here are some important aspects to keep in mind as you progress through your own journey that indicate you are in fact moving forward in your recovery from anorexia:
1. Improvement with physical symptoms
As the body is re-nourished in anorexia recovery, many individuals will begin to notice the gradual improvement of physical ailments they may have been experiencing. This includes the lift of the "brain-fog" that is commonly experienced when the brain is in a starved state. Metabolism often improves, individuals will not feel as cold, may start to sleep better at night, and generally begin feeling better. Gastrointestinal symptoms, such as indigestion, bloating, and distention, may take a bit longer to work through but tend to decrease the more consistent a person is with their recovery.
2. Decreased obsessions with food and body
Constant obsession with food and body is a hallmark characteristic of anorexia. Individuals suffering with anorexia will typically obsess about food throughout the day – with some even experiencing dreams about food, gaining weight, etc. As a person begins to heal and nourish their body adequately and appropriately, the obsessive thoughts about food and body begin to decrease.
3. Mood stabilization and mental clarity

Another milestone of anorexia recovery is the progression that is made with mood stabilization and mental clarity. Where it is usually hard to focus or even be mentally engaged in anything for a significant length of time, a person in recovery will find improvement with mood swings and an increased ability to devote energy to mental focus and decision making. 
4. Stabilization of reproductive hormones
In individuals with anorexia, reproductive hormones are typically disturbed, including estrogen/progesterone in females and testosterone/gonadotrophin in males. With nutritional restoration, reproductive hormones will usually return to baseline levels in the body, which is crucial for many normal functions in the body [1].
While it may be difficult to measure progress in recovery from anorexia, there are several important aspects that indicate that healing is occurring in both the mind and body. If you or a loved one are in recovery from anorexia, be encouraged by the subtle but important changes that are a reflection of restoration and progression in the healing process.
Community Discussion – Share your thoughts here!
What do you think are important milestones in recovery from anorexia?
---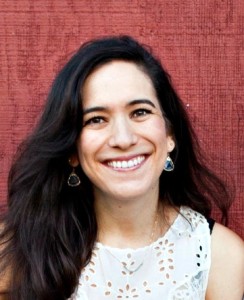 About the Author: Crystal is a Masters-level Registered Dietitian Nutritionist (RDN) with a specialty focus in eating disorders, maternal/child health and wellness, and intuitive eating. Combining clinical experience with a love of social media and writing, Crystal serves as the Special Projects Coordinator for Eating Disorder Hope/Addiction Hope, where her passion to help others find recovery and healing is integrated into each part of her work.
As a Certified Intuitive Eating Counselor, Crystal has dedicated her career to helping others establish a healthy relationship with food and body through her work with EDH/AH and nutrition private practice.
---
References:
[1]:  
Isaacs AJ, et al.  The effect of weight gain on gonadotrophins and prolactin in anorexia nervosa.  
Acta Endocrinol (Copenh)
1980 Jun; 94(2): 145-50.

---
The opinions and views of our guest contributors are shared to provide a broad perspective of eating disorders. These are not necessarily the views of Eating Disorder Hope, but an effort to offer discussion of various issues by different concerned individuals.
We at Eating Disorder Hope understand that eating disorders result from a combination of environmental and genetic factors. If you or a loved one are suffering from an eating disorder, please know that there is hope for you, and seek immediate professional help.
Last Updated & Reviewed By: Jacquelyn Ekern, MS, LPC on September 28, 2016
Published on EatingDisorderHope.com