Contributor: Kelly Soler, LCSW – Primary Therapist at Montecatini
Weight stigma is a huge issue in this country. And while doctors are some of the worst offenders when it comes to this problem [1], there are some treatment providers that are unknowingly falling into this trap as well.
In the field of eating disorders, where we focus on creating a non-judgmental atmosphere, there has been found to also be a bias among professionals towards weight stigma [2].
Exercise in Eating Disorder Treatment
Recently, we have begun to focus on the topic of exercise in eating disorder treatment. Historically, when working with exercise and eating disorder populations, the focus tends to be on compulsive exercise and over-exercise in order to control the shape of one's body [3].
However, over-exercise and the need to control one's body is not the only diagnostic criteria for an eating disorder symptom. As Adkins and Keel (2005) point out, it is not about the quantity of movement, but the quality [4].
In focusing on this, we as a community can begin to include the topic of exercise avoidance in the conversation. This allows us to focus on how someone moves or avoids moving instead of how often they move.
How does this apply to weight stigma in our community? It appears that we may (without even knowing) be stigmatizing certain behaviors as well as groups of people we treat.
Specifically, by only focusing on the behavior of over-exercising, we are leaving out clients who exhibit other behaviors. A practice that in its own right is stigmatizing.
How long ago did practitioners focus on anorexia nervosa and underweight women as the only community with eating disorders?
How long did we only talk about restriction as the primary behavior?
How long did we go without talking about binge eating disorder?
This pattern begs the question: how are we treating patients who do not over-exercise? How are we treating them if we do not talk about them and include them in the conversation?
Only talking about over-exercising and not including exercise avoidance as an eating disorder behavior is similar to only talking about anorexia when there is a room full of other diagnoses, or only talking about restricting when there is a room full of other eating disorder behaviors waiting to be seen.
Exercise Avoidance
Exercise avoidance is an extremely important eating disorder behavior to notice, assess, and treat properly. Why would one avoid exercise? Is there trauma around exercise? Maybe their body? Were they bullied?
Maybe they once over-exercised and were an elite athlete, and now do not perform nearly to the same degree as they once did. An equally important question centers around the outcomes associated with exercise avoidance.
Currently, little clinical information exists about the medical, dietary, and mental health outcomes of exercise avoidance for patients with eating disorders. Anecdotal observations suggest that depression, isolation, anxiety, fear, increase in eating disorder behaviors, and possible substance abuse may be possible outcomes.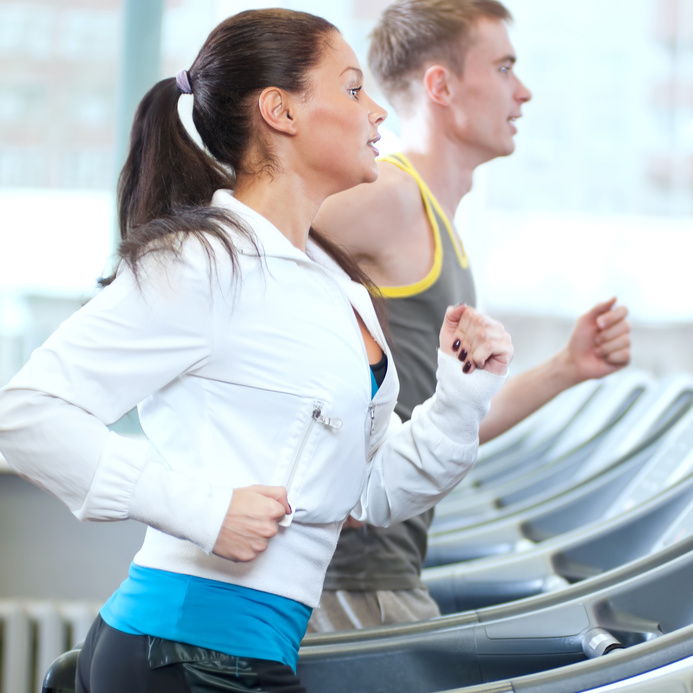 We as eating disorder professionals must normalize the discussion around both over- and under-exercise because our clients do both.
There are complications behind both, and there are similarities behind both behaviors.
And like Adkins and Keel (2005) point out, it is not about the number of times the clients exercise, but the compulsivity of the thoughts that affect their lives.
So, what if we not only redefine how we treat exercise in eating disorders to be more inclusive, but also look at how we assess for it, why our clients use it the way they do, and what their relationship with it looks like.
---
Resources:
[1] Phelan, S. M., Burgess, D. J., Yeazel, M. W., Hellerstedt, W. L., Griffin, J. M., & van Ryn, M. (2015). Impact of weight bias and stigma on quality of care and outcomes for patients with obesity. Obesity Reviews, 16(4), 319-326. [2] Puhl, R. M., Latner, J. D., King, K. M., & Luedicke, J. (2014). Weight bias among professionals treating eating disorders: attitudes about treatment and perceived patient outcomes. International Journal of Eating Disorders, 47(1), 65-75 [3] Dalle Grave, R., Calugi, S., & Marchesini, G. (2008). Compulsive exercise to control shape or weight in eating disorders: prevalence, associated features, and treatment outcome. Comprehensive psychiatry, 49(4), 346-352. [4] Adkins, E. C., & Keel, P. K. (2005). Does "excessive" or "compulsive" best describe exercise as a symptom of bulimia nervosa?. International Journal of Eating Disorders, 38(1), 24-29.
---
About Our Sponsor:
Located in San Diego, California,Montecatini specializes in the comprehensive care of females, ages 16 and older, who are struggling with anorexia nervosa, bulimia nervosa, binge-eating disorder, and co-occurring diagnoses. Since 1991, we have successfully treated hundreds of adolescent girls and women with eating disorders and have become nationally recognized for providing services at the residential, partial hospitalization, and intensive outpatient levels of care. The key to our success is having a multidisciplinary staff that specializes in various treatment modalities and co-occurring disorders.
---
About the Author:
Kelly Soler, LCSW is the Primary Therapist at Montecatini Eating Disorder Treatment Center. She received her Master's degree from the University of Hawaii, Manoa in 2014 in the field of Social Work. Kelly has been working with eating disorders since 2013. Prior to this, she worked in the field of mental health since 2008, where she worked with homeless populations, crisis intervention, substance abuse, and addictions, as well as athletes.
Kelly was an elite athlete herself playing soccer in college and at the Olympic development levels. Kelly's interest in athletes, the field of eating disorders, and Montecatini comes through her own recovery and personal experience. One of Kelly's passions in the field of eating disorders is working with athletes, non-athletes, and individuals who have resistance to movement or any sort of activity.
Kelly's interest is focused primarily on excessive exercise, exercise avoidance, and the repair of one's relationship with movement. Kelly believes in the importance of the therapeutic relationship as well as psychoeducation groups, ACT and CBT as big contributors to repairing this relationship.
---
The opinions and views of our guest contributors are shared to provide a broad perspective on eating disorders. These are not necessarily the views of Eating Disorder Hope, but an effort to offer a discussion of various issues by different concerned individuals.
We at Eating Disorder Hope understand that eating disorders result from a combination of environmental and genetic factors. If you or a loved one are suffering from an eating disorder, please know that there is hope for you, and seek immediate professional help.
Published September 2, 2019, on EatingDisorderHope.com
Reviewed & Approved on September 2, 2019, by Jacquelyn Ekern MS, LPC