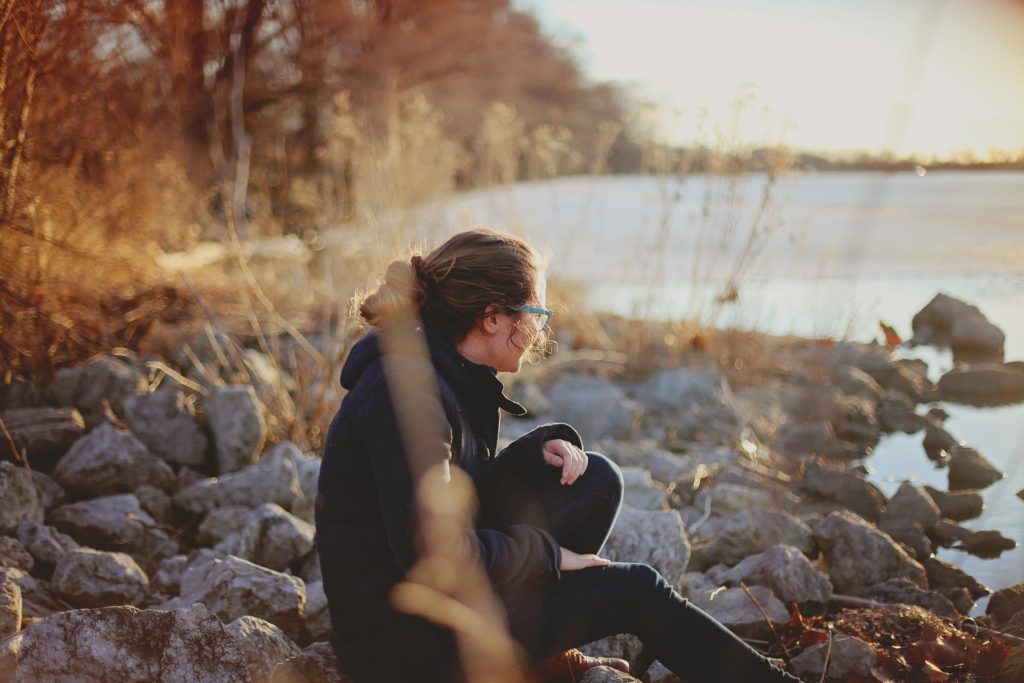 Weekly Hope with Kirsten Haglund is a Facebook Live interview series, airing each Wednesday on Eating Disorder Hope's Facebook Page at 12:00 p.m. Eastern Time.  Guests discuss a wide range of different topics encompassing the field of eating disorders and mental health and include leading doctors, clinicians, experts, advocates, and people with their own recovery experiences, offering their insight and sharing their wisdom through constructive conversation.
Bringing her own journey of recovery into context, Kirsten has created a safe, open and non-judgmental space where viewers can also share their experiences and access professionals and clinicians to offer them meaningful advice and resources. There are no wrong questions here, only understanding and acceptance.
The topic of this particular episode is the comorbidity of depression and eating disorders. To explore this critical topic more in-depth, Camille Williams, MA, NCC, LCPC was the invited guest on the show.
Initially a behavioral health specialist (BHS), Camille is today the Eating Disorder Program Coordinator at Timberline Knolls Residential Treatment Center in Illinois and a prominent member of the International Association of Eating Disorder Professionals (IAEDP). She supports the curriculum development, supervises the eating disorder specialists and conducts group therapy sessions.
With a Bachelor of Arts degree in both psychology and sociology and a Master of Arts in Clinical Professional Psychology, Camille is also responsible for the education and training of all staff members on campus and is an active advocate for eating disorder awareness through her contributions for various publications. She is also an active contributor to Eating Disorder Hope where some of her excellent articles are featured to reach to massive audiences.
Kirsten: A National Eating Disorders Association survey of women with an eating disorder reported 92 percent of these participants also to be struggling with a depressive order. I would like you to share with us as to why do you think the prevalence of this comorbidity is so tremendously high and what different kinds of depressive disorders are individuals dealing with that have an eating disorder?
Camille: Honestly speaking, I am not too surprised to hear this number because the two disorders work in tandem and feed off of each other. Appetite is a significant symptom of any depressive disorder. Depressed individuals often notice fluctuations in appetite, and it tends to impact their food intake. Eating disorders bring with them a lot of anxiety and depression, so it's hard to differentiate what comes first: depression or eating disorder?
Major Depressive Disorder is the most common type to co-occur with eating disorders. It is when somebody experiences depressive episodes that may last a couple of weeks or a couple of months, and usually, it ebbs and flows so there might be some periods of relief. This requires monitoring of symptoms.
Then there is an adjustment disorder accompanied by depressive symptoms usually experienced by someone as a result of a significant life event, such as passing away of a loved or losing an important job. It can be any event that is particularly challenging in a person's life, and they struggle to adjust to it for typically a period of 6 to 9 months. However, if the symptoms last longer than that time period, then it might be more than just that.
Kirsten: There is a lot of stigma and misconception surrounding depression, but with recent celebrity suicides over the last couple of years, this has become a much more common topic being discussed in public than ever before. So given your experience working with an array of patients, can you describe or summarize what depression may feel like?
Camille: Depression is challenging because different people experience it differently. Symptoms can manifest themselves in various ways so it is really important for someone, who may think they are experiencing depression, to reach out for support and have someone navigate them to make sense about what is actually going on with them.
Some common symptoms that depression might manifest itself as include a sense of an overwhelming heaviness that may not necessarily be sadness. It could be feelings of lethargy, or being stuck or even apathy. It may just be an overpowering state of numbness or disconnection that blocks a person from experiencing joy anymore or things that used to make a person happy just don't anymore.
Depression is also accompanied by an array of physical symptoms as well such as significant increases or decreases in appetite and disrupted sleeping patterns where a person may be sleeping too much or too little.
*Stay tuned for Part 2 of Weekly Hope with Kirsten and Camille
Please See:
Weekly Hope with Camille Williams – Depression and Eating Disorders – Part 2
Weekly Hope with Camille Williams – Depression and Eating Disorders – Part 3
Weekly Hope with Camille Williams – Depression and Eating Disorders – Part 4
---
Source:
Weekly Hope Conversation with Camille Williams on September 24, 2018.
Please visit the Weekly Hope with Kirsten Haglund page for other presentations.
---
About the Author: 
Camille Williams, MA, NCC, LCPC is the Eating Disorder Program Coordinator. She supports the development of curriculum, supervises the eating disorder specialist, and provides group therapy. She also educates and trains all staff on campus and advocates for eating disorder awareness through publications.
Camille started at Timberline Knolls as a Behavioral Health Specialist. She then transitioned into the Eating Disorder Specialist (EDS) role. In this position for nearly five years, she developed her skills and competence in working with the eating disorder population.
Camille received a Bachelor of Arts degree in both psychology and sociology from Augustana College in Rock Island, IL. She then went on to earn a Master of Arts in Clinical Professional Psychology from Roosevelt University, IL.
Camille is a member of the International Association of Eating Disorder Professionals (IAEDP).
---
About the Transcript Editor: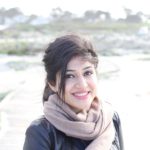 Sana Ahmed is a journalist and social media savvy content writer with extensive research, print, and on-air interview skills. She has previously worked as staff writer for a renowned rehabilitation institute, a content writer for a marketing agency, an editor for a business magazine and been an on-air news broadcaster.
Sana graduated with a Bachelors in Economics and Management from the London School of Economics and began a career of research and writing right after. Her recent work has largely been focused upon mental health and addiction recovery.
---
The opinions and views of our guest contributors are shared to provide a broad perspective of eating disorders. These are not necessarily the views of Eating Disorder Hope, but an effort to offer a discussion of various issues by different concerned individuals.
We at Eating Disorder Hope understand that eating disorders result from a combination of environmental and genetic factors. If you or a loved one are suffering from an eating disorder, please know that there is hope for you, and seek immediate professional help.
Published on March 18, 2019.
Reviewed & Approved on March 18, 2019, by Jacquelyn Ekern MS, LPC
Published on EatingDisorderHope.com