College students today face increased pressure in multiple areas, including academic performance, social activities, career development, finances, job security, and athleticism. Many college students are juggling multiple responsibilities at once, including a full academic load, a job, and a social life.
With all that transpires during the college years and the transition to college itself, it is understandable how susceptible students may struggle with an eating disorder during this time period of their lives.
Eating disorders, such as anorexia nervosa, bulimia nervosa, and binge eating disorder, are prominent among college students, with over 30 percent of females impacted by these mental illnesses and approximately 25 percent of male students struggling [1].
Impact of Bulimia on College Campuses
Bulimia nervosa is an eating disorder characterized by recurrent binge/purge episodes, where purging methods are attempted as a compensatory behavior for binging behaviors.
Early survey studies of college students estimated the prevalence of bulimia between 8 and 19 percent of college women and up to 5 percent of college men [2]. Bulimia has also been observed to be more prevalent among undergraduate women living in group housing on campus [3]. One particular survey of college students struggling with bulimia found that only 2 out of 5 students interviewed sought professional treatment for recovery [3].
Considering the complex nature of this mental illness and dangerous consequences that may result, there is no question about the importance of professional bulimia treatment for college students who may be struggling. Yet the fact that many college students are unable to connect to professional help for bulimia gives insight into the factors involved with this decision.
For some students, bulimia is associated with shame, and it may be difficult to ask for help for this reason alone. Other college students may be concerned about what bulimia treatment may involve and are worried that seeking out help may lead to falling behind in college or having to give up the college life entirely.
Importance of Bulimia Treatment
Regardless of a person's situation, comprehensive bulimia treatment is necessary for recovery and healing. In a long-term study of individuals treated for bulimia, 60 percent were determined to have a good prognosis, 30 percent were considered partially recovered, while 10 percent were determined to have a poor prognosis [4]. This highlights the difference that professional treatment can make for a college student who is dealing with bulimia.
Confusion around what is involved with bulimia treatment can prevent many college students in recovery from taking that step toward help, but it is important to know that there are many factors involved. There are several different bulimia treatment options available, all depending on the severity of the illness, necessity of medical/psychiatric stabilization, and the presence of any co-occurring illnesses, such as a mood disorder or substance abuse.
In the most severe cases of bulimia, acute care may be warranted, such as within an inpatient setting or in residential treatment. Again, the length of stay for this phase of treatment will vary on the person, their individual needs, and the severity of the illness, but establishing physical and mental stability is important for progress.
In these situations, it may be necessary to take a leave of absence from college in order to have the necessary time to prioritize treatment and focus on one's overall health and wellness. Many universities can offer their students a medical leave of absence, in which enrollment in the school is still valid while a student takes a break from campus.
Determining Next Steps as a College Student in Recovery
If you are a college student who has been struggling with bulimia, there may be many factors holding you back from receiving the treatment you need to begin your recovery journey. Many students are concerned that treatment may require them to drop out completely from college, and this is not a risk that students may be willing to take.
The first step is to talk with someone you trust, like a wellness counselor on campus, your resident assistant/director, a teacher/professor, or even an academic advisor, about your concerns. Making your health and recovery a priority is necessary to ensure that you will be able to successfully finish college and progress forward in life.
It is also important to meet with an eating disorder specialist who can assess your situation and determine the most effective treatment plan for bulimia recovery. In some cases, a leave of absence from school may be necessary, while in other situations, bulimia treatment can be completed on an outpatient basis while attending school.
Working with a professional treatment team for eating disorders can support a full recovery for any college student struggling with bulimia.
---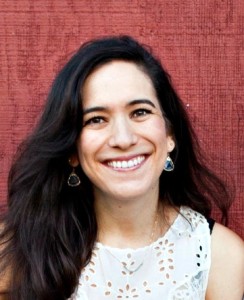 About the Author: Crystal Karges, MS, RDN, IBCLC is a Contributing Writer for Eating Disorder Hope.
Crystal is a Masters-level Registered Dietitian Nutritionist (RDN) with a specialty focus in eating disorders, maternal/child health and wellness, and intuitive eating. Combining clinical experience with a love of social media and writing,
As a Certified Intuitive Eating Counselor, Crystal has dedicated her career to helping others establish a healthy relationship with food and body through her work with EDH and nutrition private practice.
---
References:
[1]: National Eating Disorder Association, "Eating Disorders on the College Campus – A National Survey of Programs and Resources", https://www.nationaleatingdisorders.org/sites/default/files/CollegeSurvey/CollegiateSurveyProject.pdf Acccessed 20 June 2017
[2]: Zuckerman DM, Colby A, Ware NC, Lazerson JS. The prevalence of bulimia among college students. Am J Public Health. 1986 Sep;76(9):1135–1137.
[3]: Drewnowski, A., Hopkins, S. A., & Kessler, R. C. (1988). The prevalence of bulimia nervosa in the US college student population. American Journal of Public Health, 78(10), 1322–1325.
[4}: Clinical Practice Guideline for Eating Disorders, "Prognosis of Eating Disorders", http://www.guiasalud.es/egpc/traduccion/ingles/conducta_alimentaria/completa/apartado11/pronostico.html Accessed 20 June 2017
---
The opinions and views of our guest contributors are shared to provide a broad perspective of eating disorders. These are not necessarily the views of Eating Disorder Hope, but an effort to offer discussion of various issues by different concerned individuals.
We at Eating Disorder Hope understand that eating disorders result from a combination of environmental and genetic factors. If you or a loved one are suffering from an eating disorder, please know that there is hope for you, and seek immediate professional help.
Published on July 20, 2017.
Reviewed By: Jacquelyn Ekern, MS, LPC on July 20, 2017.
Published on EatingDisorderHope.com