Featured Eating Disorder Treatment Centers
Featured Eating Disorder Treatment Centers for the treatment of eating disorders have been carefully reviewed by Eating Disorder Hope. Each facility is a recognized expert in providing treatment for anorexia, bulimia, binge eating, or other disordered eating. These treatment clinics have "virtual brochures" – full page program overviews and pictures of their facilities, to help you better understand the nuances of each program and create a list of eating disorder treatment centers to contact and begin the journey to recovery.
Lemont, Illinois ~ Holistic, Individualized Eating Disorder Treatment for Women and Girls
Timberline Knolls is one of the leading residential treatment centers for anorexia nervosa, bulimia, binge eating, and other body image and eating disorders. We specialize in holistic, individualized eating disorder treatment for adult women and adolescent girls (ages 12 and up).
---
Wickenburg, Arizona ~ Critical Care/Inpatient, Residential, and Partial Hospitalization Levels of Care for Girls Aged 8-17 and Adult Women
The Meadows Ranch provides a specialized approach that combines proven medical and integrated trauma services for the highest level of eating disorder treatment possible. Our experienced behavioral health experts and proven methodologies make us the treatment choice of families and professionals from around the world.
---
Santa Monica, California
Rosewood Santa Monica offers personalized partial day treatment, intensive outpatient and transitional living for people recovering from anorexia, bulimia, binge eating disorder, and co-occurring mental illnesses. Our sophisticated treatment model delivers psychotherapy, nutritional restoration and psychiatric oversight within a respectful and compassionate environment that honors your dignity. Call 1-888-274-7732.
---
Wickenburg and Tempe, Arizona
Rosewood provides comprehensive care for all stages of recovery from anorexia, bulimia, binge eating disorder, co-occurring addictions and mood/psychiatric disorders for men, women, and adolescent boys and girls. We provide clinically superior treatment and ongoing support by an internationally respected, multidisciplinary team. Call 1-888-274-7732.
---
Kansas City, Kansas
As a trusted name in eating disorder treatment, McCallum Place Kansas City offers intensive, quality, evidence-based treatment. We combine on-site medical and psychiatric care with intensive individualized psychotherapy, making our center of excellence a great alternative to traditional hospital settings. We integrate personalized nutritional support and treatment best practices in a comfortable and peaceful setting.
---
St. Louis, Missouri ~ Your strength is within
McCallum Place Eating Disorder Centers are nationally acclaimed, comprehensive eating disorder treatment centers for adolescents, adults, males and females. We are unique in that we offer onsite medical and psychiatric management and care combined with intensive individualized psychotherapy, making our center of excellence a great alternative to traditional hospital settings.
---
St. Louis, Missouri ~ Eating disorder treatment for athletes
The Victory Program provides eating disorder treatment to help athletes overcome eating disorders while significantly improving physical and psychological health for maximum performance and emotional well-being. The treatment team includes a sport psychologist, a sports dietitian, a psychiatrist and an athletic trainer. The Victory Program is designed for competitive male and female athletes with eating disorders.
---
Webster Groves, Missouri ~ Your wellness is our first priority
Webster Wellness Professionals is a multi-disciplinary team of psychotherapists, dietitians, primary care physicians and psychiatrists with many years of experience and special expertise in the treatment of eating disorders, healthy weight control, body image disturbances, and compulsive exercise.
---
Reno, Nevada ~ Clinical excellence and compassionate care
Center for Hope (CHS), located 30 minutes away from beautiful Lake Tahoe in Reno, NV, offers comprehensive care to adolescent and adult males and females suffering from anorexia nervosa, bulimia nervosa, eating disorder not otherwise specified, binge eating disorder and other related and co-occurring diagnoses. We are also proud to offer a specialty residential track for co-occurring diabetes mellitus and an eating disorder. CHS offers evidence-based and compassionate treatment in beautiful, home-like settings.
---
Durham and Raleigh, North Carolina ~ Compassionate, Comprehensive Eating Disorder Treatment in a Home-Like Setting
Since 2006 Carolina House has provided individualized, evidence-based eating disorder treatment for individuals 17 and older.  Known for its award-winning clinical excellence, Carolina House provides a supportive, healing environment for those seeking residential, partial hospitalization or intensive outpatient services. Our unique Culinary Therapy offers to empower individuals through hands-on experience and collaboration between patient, dietitian, chef, and therapist.
---
Carlsbad, California ~ Eating Disorder treatment in a compassionate, home-like setting
We at Montecatini, understand and recognize the tremendous courage it takes to face recovery and know how difficult this decision can be. We are also familiar with all the rewards and freedom you will find as you move along in your journey toward recovery with us. At Montecatini, we strive to provide a positive, respectful, and culturally sensitive environment that will give you "real life challenges" and experiences.
---
Ocklawaha, Florida ~ Premier residential program treating adults with PTSD, eating disorders, addiction, depression and co‑occurring disorders
Located on 94 serene acres amid Florida's Ocala National Forest, The Refuge is a place of hope and healing for adults whose lives have been impacted by trauma, addiction, and certain additional mental and behavioral health challenges.
---
Yes! Full Recovery IS Possible! Call 800-236-7524 to speak to a specialist.
Canopy Cove is a leading residential Eating Disorder Treatment Center with 25 years' experience treating adults and teens who are seeking lasting recovery from Anorexia, Bulimia, Binge Eating Disorder and other related eating disorders. Trusted and recommended by doctors and therapists throughout the country, our program provides clients with clinical excellence and compassionate care. Our Christian based program warmly accepts all clients from various belief systems. Need help? Call 800-236-7524
---
Nationwide ~ Renfrew provides clinical excellence within a nurturing environment—empowering women to change their lives
Since its founding in 1985, The Renfrew Center has been a pioneer in eating disorder treatment and research. The country's first residential facility, Renfrew was designed exclusively to give women the tools they need to succeed — in recovery and in life.
---
Towson, Maryland – Our Roots are in Healing
The Center for Eating Disorders at Sheppard Pratt has been a national leader in the provision of eating disorder treatment for more than 25 years. Our programs continuously evolve to integrate the latest research and evidence-based practices including a strong cognitive-behavioral therapy (CBT) component and family involvement. Interdisciplinary treatment teams provide specialized care for children, adolescents and adults with eating disorders, both male and female.
---
Harahan, Louisiana ~ A Safe Place for Healing
The Eating Disorders Treatment Center is committed to an eclectic approach which addresses physical and mental health problems. Our team supports patients in developing a healthy relationship with food, body, self and others. The psychological treatment goal is to enable patients to work through the issues underlying their eating disorders so that the actual causes of their symptoms can be identified and relieved.
---
Rosemead, California ~ Reasons for Recovery
Reasons Eating Disorder Center was founded on the belief that healing transcends treatment. Our team of expert staff is focused on providing the highest quality treatment for anorexia, bulimia, and related forms of disordered eating. Reasons offers the full continuum of care including inpatient, residential, partial hospitalization, and intensive outpatient programs. At Reasons Eating Disorder Center, our mission is to help you find your own reasons to hope, to have courage, to trust, and to grow.
---
Milwaukie, Wisconsin ~ Recovery does not follow a calendar. Our care is responsive; we act with purpose and feeling.
Aloria Health inspires a new standard of eating disorder care that empowers the individual, family and community toward self-awareness, reliance and resilience. Aloria Health is the collective vision of experienced health care workers who have come together to fully realize the untapped potential of eating disorder care.
---
Orem, Utah
At Center for Change we treat adolescent and adult women struggling with eating disorders and we provide a multifaceted, interdisciplinary approach to treating the whole person. We believe that everyone has the ability for a complete and full recovery.
---
Minnesota, Ohio, Washington, and Pennsylvania ~ Real Help for Eating Disorders
The Emily Program helps people of all ages and genders who struggle with eating disorders, including anorexia nervosa, bulimia nervosa, binge eating disorder, compulsive overeating, and related mental health and body image issues throughout Minnesota, Ohio, Pennsylvania and Washington. We understand the tangled complexities of eating disorders, often from personal experiences. We know recovery is possible.
---
Chattanooga/Knoxville/Memphis, Tennessee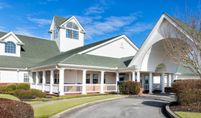 We are more than just "rehab." Our separate programs for treatment of chemical dependency and substance use disorders as well as eating disorders are designed specifically for each patient.
Our goal is to provide the tools and therapeutic space for each woman to overcome her personal food and weight struggles for lasting recovery.
---
San Diego, California
UCSD Eating Disorders Center for Treatment and Research provides evidence-based treatment for adults, adolescents, and children struggling with eating disorders. Levels of care include inpatient, residential, PHP, IOP, and outpatient.
---
Redlands, California at Loma Linda University
At Loma Linda University Behavioral Medicine Center, our eating disorder program will provide you or your loved one with the structure and care necessary to improve the individual's quality of life. Eating disorders are progressive and debilitating illnesses requiring medical, nutritional and psychological intervention.  An individual suffering from an eating disorder often requires a structured environment to achieve recovery.
---
advertisements