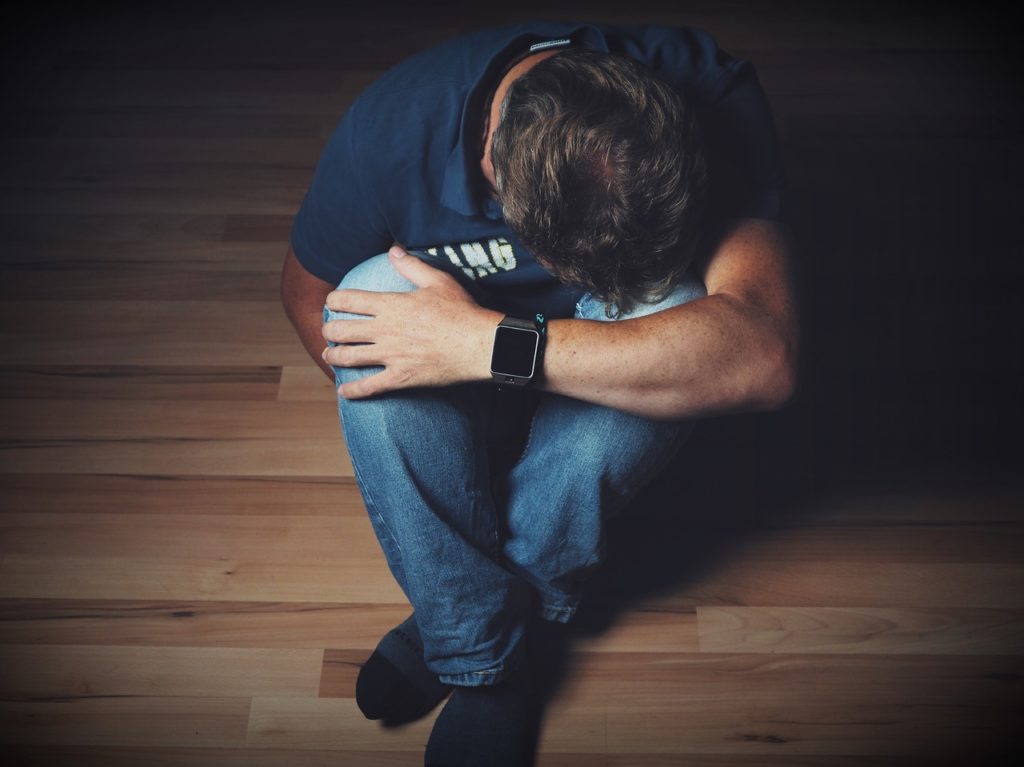 With eating disorders, there comes a tendency for black-and-white thinking and a need for perfectionism. This thinking can also, sometimes, flow over to how we view recovery, wanting to exhibit perfection in recovery, and creating challenges in anorexia recovery
This can lead to a lot of negative self-talk and blame on ourselves if we don't feel like we're perfectly living recovered every single day or that, if there is a challenge or you hear the eating disordered voice, that you have completely failed in recovery.
First of all, that's absolutely not true. Second of all, we should always expect challenges.
A clinician can provide a very clinical diagnosis but what is considered to be relapse is often very subjective. Some may feel as if being tempted alone is considered a relapse while others may not.
Whether you consider it a relapse or a challenge, expect that there will be trying times in your recovery. This is especially true when a new season of life comes up.
For example, I struggled when I was 12 to 15 years old and spent those two years in outpatient treatment. When I became Miss America, that was a great blessing but also a huge life challenge.
When my time as Miss America was up, I had to transition to going back to school, and being 22 years old, I was older than all of my classmates – another big challenge.
I got married at 23 and moved to New York and began working in television news and media – a big challenge.
Just recently, I ended a five-year, very difficult, marriage and I'm recently divorced – yet another huge challenge.
Life does not stop for any of us. All of us are busy and have triumphs, successes, and joys in our lives as well as bitter failures.
I may get married again, and I may have children one day. I'm traveling right now and want to learn a new language. There are so many things and seasons of life that I have yet to go through such as middle-age, menopause, etc.
You never know what challenges and changes life will bring you. We sometimes wear blinders to the fact that we think life is going to be easy, and it isn't, even if we are healthy.
We have to consider what we will do and how we can be proactive to make sure that those challenges do not derail us into a severe relapse so that we can continue the work we did in recovery.
I recommend three daily practices to help prepare for challenges. These are the first two.
Reject Rigidity
This has been hugely helpful in my life and was one of the biggest things that my therapist worked with me on in my initial round of treatment. Rigidity, at that time, ruled my life and not just in relation to my eating disorder. It ruled my schoolwork, my schedule, my routine, and my ritualism.
Rules ruled everything. Rules are not always a bad thing, but the rigidity that having too many rules can create and be a source of anxiety.
I have tried to combat this by putting in place people or things in my life that challenge me to be more spontaneous and to go with the flow.
For example, I have learned to have a healthy and positive relationship to exercise in my recovery, and a few days ago, I was with a friend bike riding around the area I live in Switzerland.
We went up into the mountains, which was my first time doing so, and enjoyed the trails and the beauty. We went up a big hill, and it was a good challenge, then we went up another and then a third and I started to get frustrated.
I'm in pretty good shape heart-wise, but my brain started to get nervous, "okay, what's the plan, how long is this route, when are we going to go back, how many more hills, how long have we been going, how much longer will we be out here?"
My brain was going on its own ride, and it was removing me from enjoying the scenery and the ride. "How many more hills are there?" "I'm going to have to reserve my energy."
A friend, who knows me very well said, "it doesn't matter, just enjoy," but that is not what my brain wanted to do. Eventually, I just had to laugh at myself and focus on being grateful and chilling out.
My friend said, "maybe 30 more minutes" and that gave me just enough not to have to worry anymore how many more hills there were and to be in the present.
This is just one small example of how we are so addicted to schedules and routines and a needing to know all the answers or what the plan is going to be. But we aren't going to know everything in life, and that is okay.
So, try to put yourself in relationships and situations where you are challenged to be spontaneous and go with the flow.
Cultivate a Practice of Gratitude
This is also much easier said than done.
We live in a very capitalistic society and are constantly bombarded with marketing messages that tell us we're not thin enough, pretty enough, don't have enough, don't make enough money, don't have enough status, etc.
We are force-fed the idea that there is always something better, something more to achieve, more places to go, more person to be. That you aren't okay the way, you are.
If you just had this experience or this body, then you would be happy. We are very discontent as a culture. After all, that is how our economy runs.
Gratitude isn't good for the economy because then people wouldn't buy all of the self-help books, the diet plans, the cosmetics and creams, the luxury cars, an extra home, there is just no end.
I cultivate gratitude by, first, minimizing my time on-line and two, not turning on the television as much.
I haven't watched TV in two or three weeks, instead embracing quiet and stillness, taking time in nature, practicing mindfulness. All of these things can be helpful in cultivating gratitude.
Take a second to look around and say, 'I've got breath in my lungs, the sun is shining, I have two legs that I am able to walk on, I have eyesight, I can hear."
Be grateful for the most basic things.
PLEASE SEE
Tips and Guidance for Long-Term Anorexia Nervosa Recovery: Is Recovery from an Eating Disorder Possible? – Part 1
Crucial Aspects for Long-Lasting Recovery from Anorexia: Tips and Guidance for Long-Term Anorexia Nervosa Recovery – Part 2
Stay Connected in Anorexia Recovery: Tips and Guidance for Long-Term Anorexia Nervosa Recovery – Part 4
---
Source:
Virtual Presentation by Kirsten Haglund in the Dec. 7, 2017 Eating Disorder Hope Inaugural Online Conference: "Virtual Hope for Eating Disorder Recovery"
---
About the Author: Kirsten Haglund is an international speaker, mental health advocate, and digital media strategist. Through her media and communications company, En Pointe, she works with a diverse group of clients in both the profit and non-profit sectors increasing social engagement and scalability, social listening, communications training, spokesperson work increasing brand awareness.
Kirsten serves as a media spokesperson, speaker, and Director of Global Business Development and Digital Media for Eating Disorder Hope & Addiction Hope. She is also Community Relations Specialist for Timberline Knolls Residential Treatment Center and is Founder and President of the Kirsten Haglund Foundation.
She also does political analysis across television news networks and radio, including on MSNBC, CNN International, Fox Business Network, and Fox News Channel. Her Op-Eds on politics, culture and non-profit advocacy have appeared in the New York Daily News, Forbes.com, Huff Post and in industry journals.
She served as Miss America 2008 and Goodwill Ambassador for Children's Miracle Network Hospitals. Kirsten graduated from Emory University with a B.A. in Political Science and is currently based in Zürich, Switzerland.
---

About the Transcript Editor: Margot Rittenhouse is a therapist who is passionate about providing mental health support to all in need and has worked with clients with substance abuse issues, eating disorders, domestic violence victims, and offenders, and severely mentally ill youth.
As a freelance writer for Eating Disorder and Addiction Hope and a mentor with MentorConnect, Margot is a passionate eating disorder advocate, committed to de-stigmatizing these illnesses while showing support for those struggling through mentoring, writing, and volunteering. Margot has a Master's of Science in Clinical Mental Health Counseling from Johns Hopkins University.
---
The opinions and views of our guest contributors are shared to provide a broad perspective on eating disorders. These are not necessarily the views of Eating Disorder Hope, but an effort to offer a discussion of various issues by different concerned individuals.
We at Eating Disorder Hope understand that eating disorders result from a combination of environmental and genetic factors. If you or a loved one are suffering from an eating disorder, please know that there is hope for you, and seek immediate professional help.
Published on November 9, 2018.
Reviewed & Approved on November 9, 2018 by Jacquelyn Ekern MS, LPC
Published on EatingDisorderHope.com