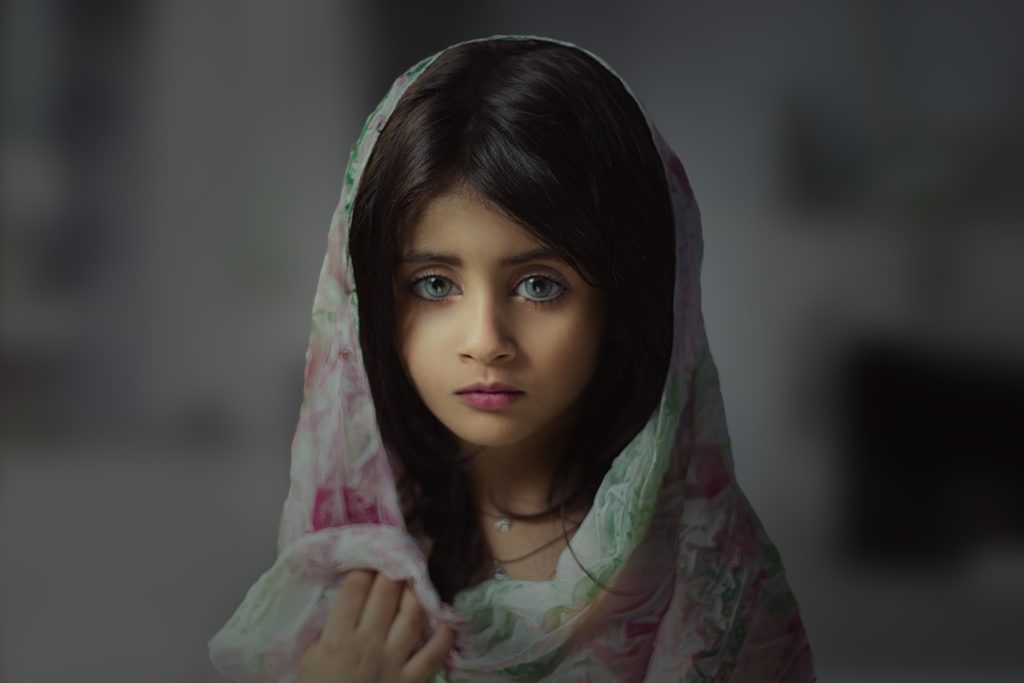 You might be thinking, "How could my body image not be my fault? My body's not what I want it to be, so it deserves the negative things I think about it." I get it. And, let's first make sure we are on the same page about "body image" and "body dissatisfaction."
Body image is how we view our bodies. A person with negative, critical thoughts and feelings about (e.g., "picks on") their body/body parts is likely experiencing body dissatisfaction.
I'd already suspected the following, but in reading various studies about body image and dissatisfaction, I found myself fascinated and freaked out: many children have the seeds of their body dissatisfaction planted well before their brains can comprehend body dissatisfaction.
Developmental Tasks and Milestones
Here's what I mean. According to WebMD (n.d.), typical developmental tasks and milestones of four to five-year-old children often include the following:
Counting ten or more objects
Identifying four or more colors and at least three shapes
Writing their name or some letters in it
Increasing understanding of the linear concept of time
Walking up and down steps without assistance
And for some, we might add forming body confidence (or lack thereof).
A U.K.-based study by the Professional Association for Childcare and Early Years (PACEY, 2016) indicates children as young as three show signs of body concerns.
Quoting Dr. Jacqueline Harding, PACEY advisor and child development expert, "By the age of three or four, some children have already pretty much begun to make up their minds (and even hold strong views) about how bodies should look. There is also research evidence to suggest that some four-year-olds are aware of strategies as to how to lose weight."
WHOA! Right?
A U.S.-based study by Hayes and Tantleff-Dunn (2010) also spotlights the early presence of body concerns; around half of the five-year-old girls verbally expressed fears related to their size.
Granted, their statements likely didn't hold the complexity or intensity of a teen or adult who said the same thing. However, the seed of body image dissatisfaction seems present and planted for many at young ages.
As kids developmentally progress, some seem to shift from making simple or no expressions of weight concern to actively desiring a perceived ideal body. Research by Lowes and Tiggemann (2003) revealed that 59% of the females and 35% of males ages five to eight preferred bodies thinner than their own.
Awareness of Dieting
Furthermore, various studies demonstrate that awareness of dieting and understanding how to diet solidifies around six years old and grows more elaborate and accurate with maturation (Dohnt & Tiggemann, 2004; Lowes & Tiggemann, 2003).
Now, let's imagine any innocent young child. Add an emerging sense of confusion about their body's perceived likability. Then, mix that with an awareness of dieting as a means to possibly achieve a better body. Finally, supplement with years of maturation and more complex understandings of body image and dieting. What might we get?
Possibly a long-term battle with one's natural body. Whether or not a vulnerable, young person will go on to develop an official eating disorder, "live on a diet," experience body dissatisfaction for decades, or escape these body woes and diet battles, we won't know.
We do know that a study by the Girls Scouts Research Institute (2010) documented that 48% of females age 13 to 17 "wish they were as skinny as the models in fashion magazines." I'm pretty sure that basic genetics won't allow that but for a small percentage of people. Yet, I think we all see and witness that many try anyway.
What's the solution to reduce the burden and pain of body image dissatisfaction? I wish I knew. I do think that the following help.
Learning about and labeling internal qualities and personality traits so that you/we aren't just skin and looks.
Reflecting someone's internal image to them instead of external. For example: "I see and appreciate your kindness" instead of "You look pretty." Or "Those actions feel mean and hurtful" instead of looks-comments meant to be derogatory.
Not saying, "You lost weight!" especially as a compliment.
Not replying, "Thank you" to the comment, "You lost weight."
Showing and experiencing diverse images of people, so no one idea, size, or look feels preferred.
If we all did these few things, I suspect we might begin to make a dent in the surplus of body dissatisfaction in both younger and older folks.
I acknowledge that results are mixed regarding body dissatisfaction in children under the age of six. And, please don't think I'm blaming any caregiver. I'm not. There are too many culprits that could contribute to an early sense of body dissatisfaction, such as bullies, media, images, temperaments, culture, etc.
How about we start with something that's doable? Check if you may have a monster in your closet from youth. Maybe you didn't "earn" your body dissatisfaction, but instead, you were primed for it. Question it. Look beyond shape and skin—at your whole self. You may find yourself much less dissatisfied.
---
References:
Dohnt, H. K. & Tiggemann, M. (2004). Development of perceived body size and dieting awareness in young girls. Perceptual and Motor Skills, 99(3), 790–792.
The Girl Scouts Research Institute. (2010). Beauty redefined: Girls and body image. New York, NY: Girl Scouts of the USA & the Dove Self-Esteem Fund.
Hayes, S., & Tantleff-Dunn, S. (2010). Am I too fat to be a princess? Examining the effects of popular children's media on young girls' body image. British Journal of Developmental Psychology, 28, 413–426.
Lowes, J. & Tiggemann, M. (2003). Body dissatisfaction, dieting awareness and the impact of parental influence in young children." The British Psychological Society 8, 135–147.
Professional Association for Childcare and Early Years. (2016, August 31). Children as young as 3 unhappy with their bodies. PACEY 2016 News. https://www.pacey.org.uk/news-and-views/news/archive/2016-news/august-2016/children-as-young-as-3-unhappy-with-their-bodies/
WebMD. (n.d.). 4- to 5-Year-Olds: Developmental Milestones. Grow by WebMD, Parenting, Reference. https://www.webmd.com/parenting/4-to-5-year-old-milestones#1
---
Alli Spotts-De Lazzer, LMFT, LPCC, CEDS-S, is the author of MeaningFULL: 23 Life-Changing Stories of Conquering Dieting, Weight, and Body Image Issues (pub: Unsolicited Press). She's also the creator of #ShakeIt for Self-Acceptance!—a movement embodying its message. Alli publishes articles and presents workshops on the topics of mental health and eating/body issues. She serves on committees for AED and iaedp and has a private practice in the San Fernando Valley. For information: www.TherapyHelps.Us
---
The opinions and views of our guest contributors are shared to provide a broad perspective on eating disorders. These are not necessarily the views of Eating Disorder Hope, but an effort to offer a discussion of various issues by different concerned individuals.
We at Eating Disorder Hope understand that eating disorders result from a combination of environmental and genetic factors. If you or a loved one are suffering from an eating disorder, please know that there is hope for you, and seek immediate professional help.
Published October 13, 2020, on EatingDisorderHope.com
Reviewed & Approved on October 13, 2020, by Jacquelyn Ekern MS, LPC