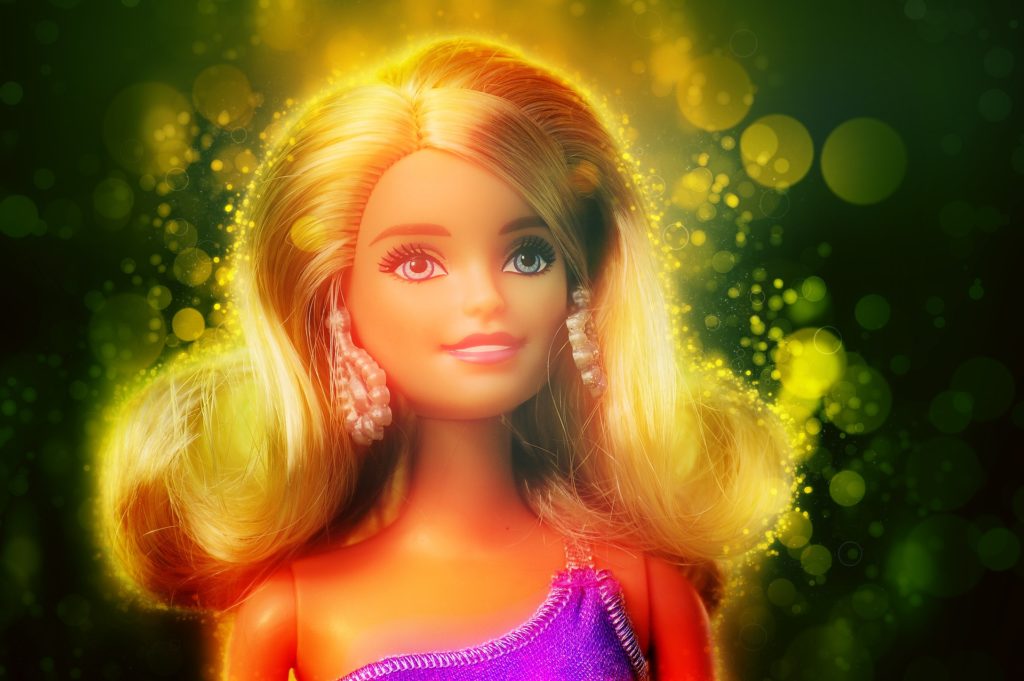 In 2016, Mattel introduced a 'new look' for Barbie. It released female dolls that resembled various body sizes and shapes. Included in this new look were dolls of various skin tones and hairstyles all which was the first time Barbie had changed its image since the 1960's.
Barbie's Change
Barbie, for many, is seen as an unrealistic image for men and women, promoting one body size, shape, skin tone, style, and hairdo.
It can bring havoc to a person's perception of what their body size and shape needs to be.
The company stated that they 'have a responsibility to girls and parents to reflect a broader view of beauty [1]."
According to Ms. Williams author of Breasts: A Natural and Unnatural History states that the new body of Barbie can have the potential to impact both girls and boys expectations of body image.
She goes on to say that children are constantly bombarded with unrealistic images and can damage self-esteem and potentially limit a person's worldview [1].
Ken is Joining
Ken is also getting a makeover recently where various body shape, sizes, height, and hairstyles are being released. There are now variations on Ken that include "slim, broad, or original" and are of Asian, mixed, or Latino [2].
Ken has seen a change in the past several decades of different work roles but has not had changes to his height, size, or shape.
Get Real
According to research, the average American girl owns 10 Barbie dolls [3]. This unrealistic image of the female body and beauty standard can be damaging o a girls and boys self-esteem.
With the traditional Barbie doll, and comparing to how she would look like as a real person, she would be 5'9" tall, weigh 120 pounds, and her body fat percentage would be so dangerously low that she would suffer from amenorrhea [3].
She would have unrealistic body measurements of her chest being 38, her waist 18, and her hips 34. Compare this to an average woman's body, whose measurements are, chest 41, waist 34, and hips 43. Alarming to say the least.
Toys are designed to help children be imaginative, to practice and pretend various working roles that they may want to do when they are adults. Through play is how children experience their world, their social situations, and learn how they affect and are affected by it.
Children are influenced by the toys they have and with which they play. In one study, girls who did play with Barbie reported lower body image and a greater desire to be thinner than girls who played with a curvier doll or no doll at all [3].
Barbie seems to teach children about the cultural craving to be thin, beautiful, well-dressed, and blonde.
Solution or Denial?
Part of the solution is to help parents make informed decisions about toys their children play with or are given. It is also about how toys images affect their child's personal image of self.
This also includes talking as a family about societal roles, self-esteem, and self-confidence. Les face it that as parents we cannot control 100% what our children are exposed too.
We can, however, have healthy conversations around our body, our beliefs, and society's messages which are not always healthy.
The company's Vice President of Design stated that Mattel continues to sell dolls that have unrealistic body proportions because "Barbie was never designed to be realistic….but to be easily dressed and undressed [4]."
Also, according to the company, Barbie is not the issue, but a girl's worldview is different than adults. They report that the influences on girls' perceptions are not the doll, but peers, parents, and social circles.
This was backed by Dr. Leslie Sim, clinical director of the Mayo Clinic who stated in an article that "moms are probably the most important influence on a daughter's body image, even if a mom says to a daughter, You look so beautiful, but I am so fat, it can be detrimental [4]."
Countering this line of belief is Dr. Deborah Tolman, from the City University of New York states that there is a growing body of literature that shows negative impact that toys such as Barbie has on developing children.
She also stated it was not a surprise that Mattel denied any responsibility, but blamed moms. Tolman, however, does not downplay the connection and interaction between mothers and daughters and their environment.
Culture, genetics, and environment all play a role in the development of poor body image and eating disorders. Tolman has started an organization called SPARK Movement, which fights the sexualization of women in the media for girls 13-22.
Barbie is not solely to blame for the development of poor body image. There are numerous factors that play into a person's perception and development of self.
There is a responsibility however of parents to consider and think about what messages are said at home and how they build their child's belief of self-worth, self-esteem, and image within the American culture.
Slowly with the development of empowering young men and women's beliefs about self and their environment can ultimately make a positive change in our culture.
---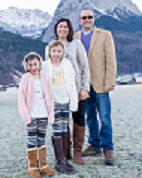 About the Author: Libby Lyons is a Licensed Clinical Social Worker and Certified Eating Disorder Specialist (CEDS). Libby has been practicing in the field of eating disorders, addictions, depression, anxiety and other comorbid issues in various agencies. Libby has previously worked as a contractor for the United States Air Force Domestic Violence Program, Saint Louis University Student Health and Counseling, Saint Louis Behavioral Medicine Institute Eating Disorders Program, and has been in Private Practice.
Libby currently works as a counselor at Fontbonne University and is a Adjunct Professor at Saint Louis University, and is a contributing author for Addiction Hope and Eating Disorder Hope. Libby lives in the St. Louis area with her husband and two daughters. She enjoys spending time with her family, running, and watching movies.
---
References:
[1] Bowerman, M., & Malcolm, H. (2016, January 28). Barbie's new shapes: Tall, petite and curvy. Retrieved November 09, 2017, from https://www.usatoday.com/story/money/nation-now/2016/01/28/barbies-new-shapes-tall-petite-and-curvy/79449784/
[2] Shute, J. (2017, June 20). Introducing the new look Ken doll: man bun, beer belly and pan-racial. Retrieved November 08, 2017, from http://www.telegraph.co.uk/news/2017/06/20/introducing-new-look-ken-doll-man-bun-beer-belly-pan-racial/
[3] M. (n.d.). Barbie And Body Image. Retrieved November 08, 2017, from https://www.mirror-mirror.org/barbie-and-body-image.htm
[4] @laurastampler, L. S. (2014, February 06). Barbie Lead Designer Blames Moms, Not Doll's Crazy Proportions, for Girls' Body Issues. Retrieved November 09, 2017, from http://newsfeed.time.com/2014/02/06/barbie-lead-designer-blames-moms-not-dolls-crazy-proportions-for-girls-body-issues/
---
The opinions and views of our guest contributors are shared to provide a broad perspective of eating disorders. These are not necessarily the views of Eating Disorder Hope, but an effort to offer discussion of various issues by different concerned individuals.
We at Eating Disorder Hope understand that eating disorders result from a combination of environmental and genetic factors. If you or a loved one are suffering from an eating disorder, please know that there is hope for you, and seek immediate professional help.
Published on December 20, 2017.
Reviewed By: Jacquelyn Ekern, MS, LPC on December 20, 2017.
Published on EatingDisorderHope.com