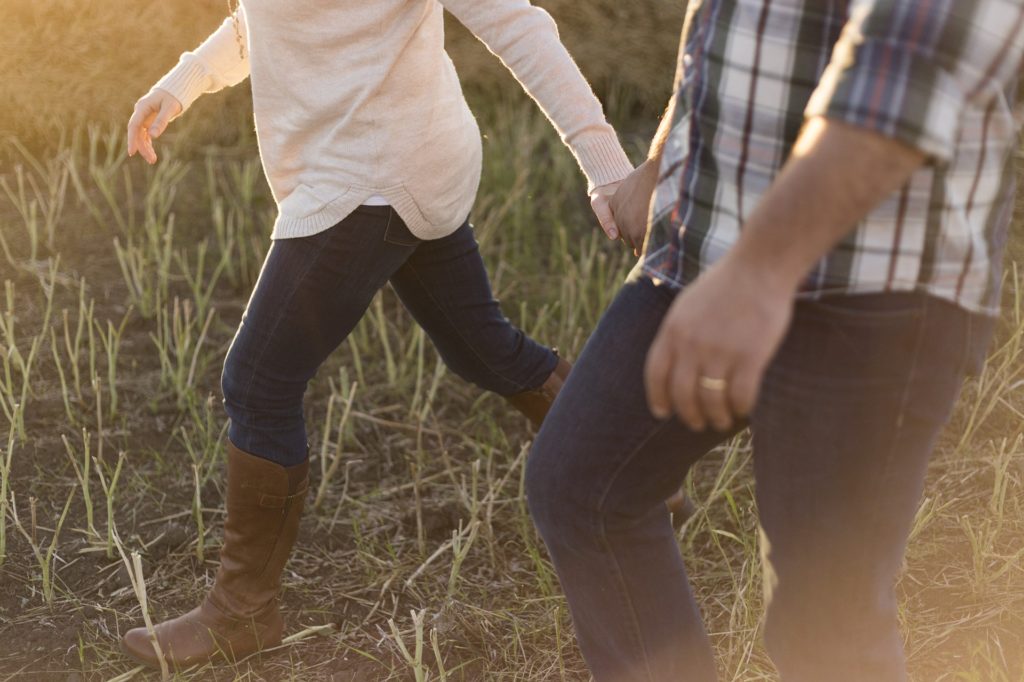 Sharing your eating disorder struggle with a loved one can be anxiety-provoking. Knowing how to do this in a way that you can clearly state your struggles and needs is essential.
It can also be a unique way for your loved ones to offer hope, understanding, and support.
Remember Your Well-Being
It is imperative to protect yourself when sharing your eating disorder with friends and family [1]. You want to be able to advocate for yourself and know that it can feel like a lot of pressure as well as be emotional.
The eating disorder wants you to keep the secret safe within you and not share with others. To keep the eating disorder hidden gives it power.
Remember that recovery comes through sharing and opening up with supportive loved ones to be able to seek recovery.
Reactions
Know that you do not have to share every aspect of your eating disorder with loved ones. It is okay to keep the details for your therapist or treatment team. Know that you can have some protective factors when sharing with others.
Your loved ones may have questions or assumptions. It can bring up emotions within them that might surprise you.
Remember that everyone responds differently to hearing this type of information and remember that you do not own nor are you responsible for their emotions.
You may notice that you have your own reactions to your loved one's response. They may feel relief about you opening up because they have been concerned for you. However, they did not know how to approach you.
Some loved ones may have a difficult time to accept that you are struggling with an eating disorder [2]. They may fear that they did something wrong or it is their fault.
Remember that it can take family and loved one's time to accept that the eating disorder is not anyone's fault and many environmental and genetic factors affect the development of this disease.
Sharing Your Eating Disorder Struggle & What To Say to Loved Ones
There is actually no one way to say or tell someone about your eating disorder. Often the best approach is the most honest.
It is letting your loved ones know that you are struggling with your eating disorder and that you would like help if you are not already getting it.
Sometimes words are more difficult than other mediums. Writing a letter, emailing, or talking with your therapist to work out a script or way to speak with your loved one about it.
You can also plan a session with your therapist to have time to invite your family and loved ones in, with your therapist present, to talk about your concerns and needs.
Don't Worry About Thoughts
Remember that it is not essential what others think about what you are doing to recover from your eating disorder [3]. Strangers, acquaintances, coworkers, peers, and loved ones will all have perceptions and beliefs about your eating disorder.
It is alright for others to have these thoughts. It does not have to affect your recovery and treatment care.
Being able to share with others is powerful for you and disempowering for the eating disorder. It allows you to let loved ones in and support you.
Recovering from an eating disorder requires a stable support system. It allows loved ones to give love, support, and encouragement along the way.
Sharing Your Eating Disorder Struggle: Write It Down
When talking with your loved ones about your eating disorder it can be helpful to write down any questions they may have or concerns to remember later. It takes so much energy to talk about your disease that your brain may be in overdrive.
Writing down important points, or topics you would like to take back to your therapist may be helpful.
It can also help to write out talking points if you are talking face-to-face or over the phone with your friends and family. Many times you may not know what to say, or how to say, or even how to answer questions your family may have.
Being able to have points in front of you that you can refer to of what you are willing and unwilling to talk about can help you feel in control and supportive of yourself.
You Don't Have All The Answers
Many questions, such as 'why are you doing this behavior' or 'why are you making yourself sick' can be some of the several inquiries your loved ones may have for you.
Remember that you may not know all the answers or even want to answer some of these inquiries. Both are alright.
You can, however, recommend that they come to a therapy session with you to ask your clinician about the questions they have and ways to support you.
No matter how you chose to talk to your friends and family about your eating disorder, remember that keeping it secret is more dangerous than sharing.
Opening up about your struggles can help you to gain further support and love throughout your eating disorder recovery journey.
---
References:
[1] Guidelines for Sharing Your Story Responsibly. (n.d.). Retrieved November 18, 2017, from https://www.nationaleatingdisorders.org/guidelines-sharing-your-story-responsibly
[2] Home. (n.d.). Retrieved November 18, 2017, from https://www.mirror-mirror.org/telling.htm
[3] Heberling, B. (2017, April 13). How Telling Others About Your Eating Disorder Can Help You Recover. Retrieved November 18, 2017, from https://www.recoverywarriors.com/how-telling-others-about-your-eating-disorder-can-help-you-recover/
---
About the Author: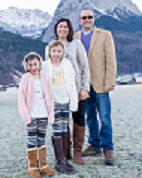 Libby Lyons is a Licensed Clinical Social Worker and Certified Eating Disorder Specialist (CEDS). Libby has been practicing in the field of eating disorders, addictions, depression, anxiety and other comorbid issues in various agencies. Libby has previously worked as a contractor for the United States Air Force Domestic Violence Program, Saint Louis University Student Health and Counseling, Saint Louis Behavioral Medicine Institute Eating Disorders Program, and has been in Private Practice.
Libby currently works as a counselor at Fontbonne University and is a Adjunct Professor at Saint Louis University, and is a contributing author for Addiction Hope and Eating Disorder Hope. Libby lives in the St. Louis area with her husband and two daughters. She enjoys spending time with her family, running, and watching movies.
---
The opinions and views of our guest contributors are shared to provide a broad perspective of eating disorders. These are not necessarily the views of Eating Disorder Hope, but an effort to offer discussion of various issues by different concerned individuals.
We at Eating Disorder Hope understand that eating disorders result from a combination of environmental and genetic factors. If you or a loved one are suffering from an eating disorder, please know that there is hope for you, and seek immediate professional help.
Updated & Reviewed By Jacquelyn Ekern, MS, LPC – Founder & President on June 10, 2019.
Published January 18, 2018, on EatingDisorderHope.com