As the end of the year approaches, retail chains and people alike place a heavy focus on the holidays. While some people may love that the holidays bring generosity, traditions, and quality time spent with family, this time of year can be stressful, especially for those who are living with an eating disorder around Thanksgiving.
Thanksgiving, Ramadan, and Eating Disorders
Thanksgiving is arguably the most food-focused holiday, where overeating is often commonplace and difficult to avoid. This holiday can cause anxiety and hesitancy in individuals who are living with an eating disorder such as binge-eating disorder or bulimia nervosa.
On the other end of the spectrum, holidays with traditions of restricted eating may also be stressful for individuals who are struggling with an eating disorder such as anorexia nervosa. Researchers have studied the impact that Ramadan fasting has on the presence of disordered eating behaviors and the development of eating disorder pathology.
A study in the International Journal of Eating Disorders determined that monthlong cultural fasting caused an increase in adolescent hospitalizations during or shortly after Ramadan. Of the adolescents who were admitted to the hospital, 50% were diagnosed with an eating disorder.
Results confirmed that this drastic change might have triggered the development of eating disorders in at-risk adolescents or exacerbated the symptoms of a preexisting eating disorder. This confirms the idea that holiday eating habits and traditions may serve as stressful and pivotal triggers in the lives of individuals who are living with an eating disorder.
Continuing on the Road to Recovery
Thanksgiving does not have to be a holiday that causes discomfort and worry. This is a time when individuals who are living with an eating disorder should tap into their tools and supports to ensure that they continue on their recovery journey. There are many resources you can use to make the holidays enjoyable for you and those you spend time with.
One of the keys to experiencing a positive Thanksgiving is to be prepared for what may affect your eating disorder recovery. Since many individuals who are living with an eating disorder seek control over their food and eating, you can set yourself up for success by aiming for predictability.
Thanksgiving often means you will be traveling to and from gatherings, with varying commute times. Rather than going without food for long periods of time or eating something you are not comfortable with, it may help to pack easily accessible snacks for your time away.
The chaos of Thanksgiving can often stem from uncomfortable family interactions or conflicts. These interactions may trigger someone who is living with an eating disorder. While it may be difficult to avoid or prevent interpersonal conflicts altogether, you can set boundaries with your family early on.
If you think you will feel overwhelmed by something a family member says, have an honest conversation at the start of Thanksgiving. This will be an appropriate forum for you to verbalize your feelings and establish what topics you do not wish to discuss.
If you are unable to avoid conversations about certain topics, you can prepare responses to gently and kindly inform family members that you are not comfortable.
Even if you do your best to prevent conflict, you may sense the early signs of a family disagreement. In this case, it may be in your best interest to step away from the situation to manage your stress.
You can plan a few alternate Thanksgiving activities to temporarily distract yourself, such as reading, journaling, getting a massage, or going for a drive. These activities will give you the time and space to collect your thoughts and return to the gathering when you are ready.
Once you have dealt with the social interactions of the day, you can focus on how you will handle meals. During Thanksgiving dinner, it may be difficult to manage urges to binge, restrict, or closely monitor what you eat.
While the holiday season brings many family gatherings, you should deal with one holiday at a time. Keep in mind that Thanksgiving is a special occasion that comes once a year. Remember that it is OK to eat more than you usually would while remaining consistent with your wellness plan.
You will get better at managing symptoms of an eating disorder during the holidays, and each event will be another opportunity to practice managing an eating disorder in different environments.
Toward the end of your family time, you can once again use a relaxing and enjoyable activity to reward yourself for successfully managing your health during Thanksgiving. It is important to take time outside of your typical wellness routine to reward yourself around the holidays. It is also vital that you treat yourself for engaging in Thanksgiving celebrations in a way that supports your personal goals for eating disorder recovery.
If you find that you need extra support to prepare for Thanksgiving, consult your therapist, counselor, or other mental health professionals to discuss specific strategies you can use. You can make planning for Thanksgiving and other holidays a part of eating disorder treatment.
Remember that there is no shame in modifying the way you celebrate Thanksgiving if it contributes to your recovery. While using tools to ensure that you participate in holiday activities in a meaningful and healthy way, focus on the purpose of Thanksgiving.
Be sure to express thanks to those who support and love you while treating yourself with the gratitude and appreciation you deserve for working toward recovery from an eating disorder.
---
Resources:
Akgul, S.; Derman, O.; and Kanbur, N.O. (2014). Fasting during Ramadan: A religious factor as a possible trigger or exacerbator for eating disorders in adolescents. Int J Eat Disord, 47(8), 905-910. doi: 10.1002/eat.22255.
---
About Our Sponsor: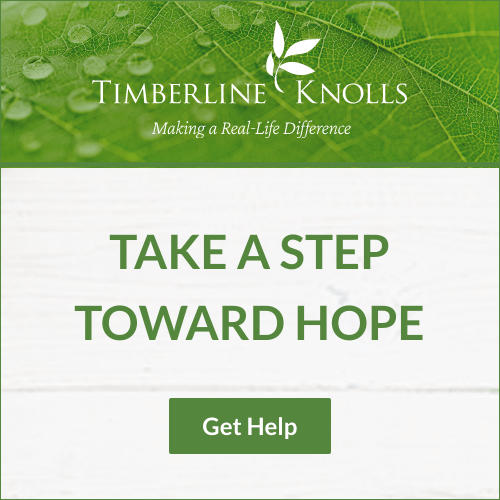 At Timberline Knolls Residential Treatment Center outside of Chicago, Illinois, we provide specialized care for women and adolescent girls who are living with eating disorders, substance use disorders, and various mental health concerns. Our residential treatment and partial hospitalization programming (PHP) help our residents achieve lifelong recovery by combining clinically excellent treatment with spiritual and emotional growth. We provide care that is holistic, personalized, and nurturing, empowering women to be active participants in their wellness journeys.
---
The opinions and views of our guest contributors are shared to provide a broad perspective on eating disorders. These are not necessarily the views of Eating Disorder Hope, but an effort to offer a discussion of various issues by different concerned individuals.
We at Eating Disorder Hope understand that eating disorders result from a combination of environmental and genetic factors. If you or a loved one are suffering from an eating disorder, please know that there is hope for you, and seek immediate professional help.
Published October 1, 2020, on EatingDisorderHope.com
Reviewed & Approved on October 1, 2020, by Jacquelyn Ekern MS, LPC